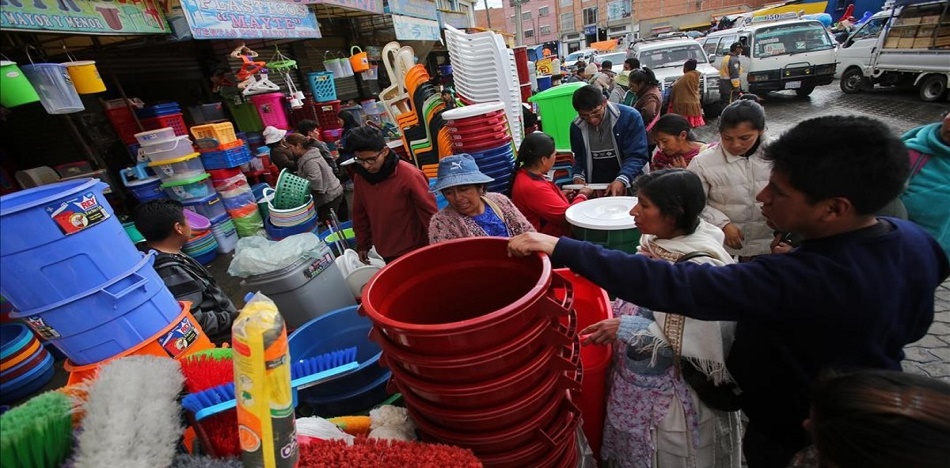 EspañolA state of emergency was declared in Bolivia by President Evo Morales as the country faces a drought causing the worst water shortages in the lat 25 years.
This measure has led the country to undergo extensive water shortages in at least seven of its 10 main cities, including the capital, La Paz.
"We have approved a decree in the cabinet," Morales said, "with the purpose of declaring a national emergency due to the presence of drought and water deficit in different regions of the country."
Companies must help solve this crisis and allow the executive, the mayors and regional governments to mobilize economic resources to "meet a human right" that is access to water.
The Ministry of Education will move student vacations ahead in La Paz, Potosí and Chuquisaca.
Supply cuts are planned to spread to more sectors of La Paz every three days for three hours, said EPSAS, the state-owned water and sanitation company.
Other neighborhoods have the option of supplying themselves with cisterns and trucks that cover the majority of La Paz.
This crisis has led inhabitants to protest in the streets, sometimes leading to road closures. In some small sectors, there were threats of fighting between peasants and miners in Potosí, who use water for irrigation.
The Medical College of La Paz warned that water is not to be consumed directly, but rather filtrated and boiled.
Source: El Deber