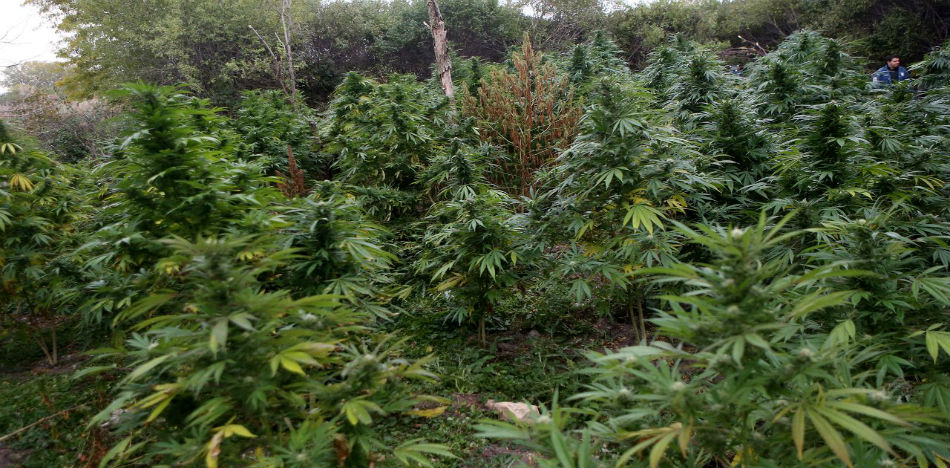 Marijuana grown in Uruguay only enough for 25% of consumers. The Monitoring Cannabis team of the Faculty of Social Sciences of the University of the Republic estimated that only 25% of regular consumers will be able to access legal marijuana from Uruguay.
By October 2016, 5,332 farmers were registered in the regulatory framework program, as required by law. Additionally there are 22 buyers' clubs registered in the Institute of Regulation and Control of Cannabis. Each club is allowed to have a maximum of 45 affiliates..
There are also two licenses granted to producers which authorizes them to sell in pharmacies, each of which has a cap of two tons per year.
At the seminar of Evaluation and Monitoring of cannabis regulation, two important scenarios were presented that helped to reach the aforementioned percentage. They were based on the amount of marijuana consumed annually by those who used it habitually, versus the three types that the law allows for recreational, pharmacy, club and self-cultivation.
The Continuous Household Survey indicates that 55,200 people declared themselves habitual consumers, smoking more than once a week. This would be 80% of the market.
A member of the research team, Martín Collazo said that the average marijuana consumed by one person per day is 1.7 grams.
For the 5,300 self-cultivators, each has an annual output of 480 grams. This gives a total of 2500 kilos. Additionally, the 22 kilos per cannabis club and the four tons of producers that will sell to the pharmacies are added.
This means that it would only be enough for 13,822 regular consumers, that is, 25% of the total.
In spite of this, El Observador points out that this figure can increase, as long as they take into account that self-cultivators can provide a supply for multiple consumers. Currently experts speculate that around 60% of marijuana consumed in Uruguay comes from Paraguay.
Source: El Observador