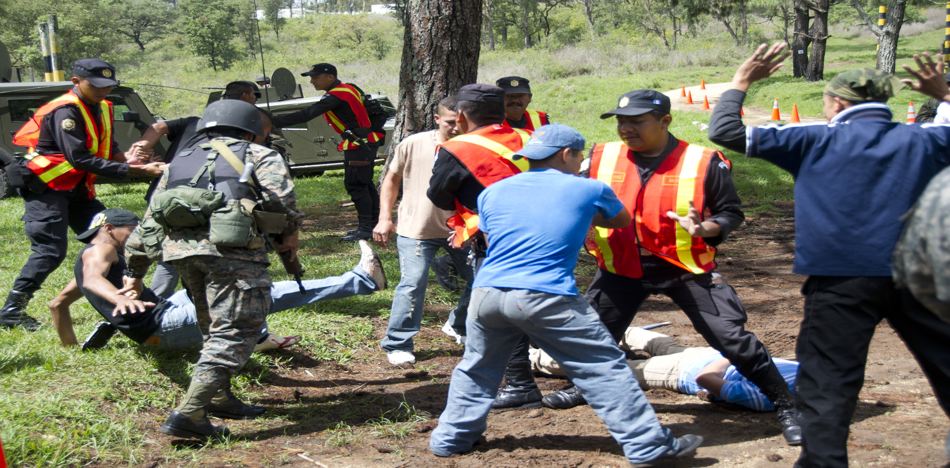 Honduras Guatemala El Salvador team up fight organized crime. The presidents of El Salvador, Salvador Sánchez, Guatemala, Jimmy Morales, and Honduras, Juan Orlando Hernández, will launch the Trinational Task Force that will be responsible for fighting gangs and organized crime in the Northern Triangle of Central America.
The Minister of the Interior, Francisco Rivas, told the Guatemalan News Agency that "Among the measures to be implemented will be an operational border security plan to fight against organized crime, the smuggling of arms and drugs."
The official also indicated that this fight against crime in the region is the main objective of this trinational security group.
This team will be made up of public ministries, military forces, police and intelligence. Additionally, the three nations will make it easier to issue joint arrest warrants, but this must be approved by the legislative branch of each country first. President Hernandez assured the world that the task force would fight to return the region to peace and tranquility.
This Tuesday, at the John F. Kennedy Stadium, in the Ocotepeque Municipality in Honduras, will be the formal launch of this force.
Previously, a trinational force had been formed and resulted in the capture of 6 gang members from El Salvador, one of them being among the country's 100 most wanted.
The arrest was made on October 12 in Guatemala. He was identified as Alonso Marroquín, a leader of the infamous MS-13 gang. He has been charged with three murders and thirty cases of conspiracy to commit crimes.
The three nations also pledged to join forces to create specific units to target street gangs, called "Elite Security Group."
Source: Prensa Libre