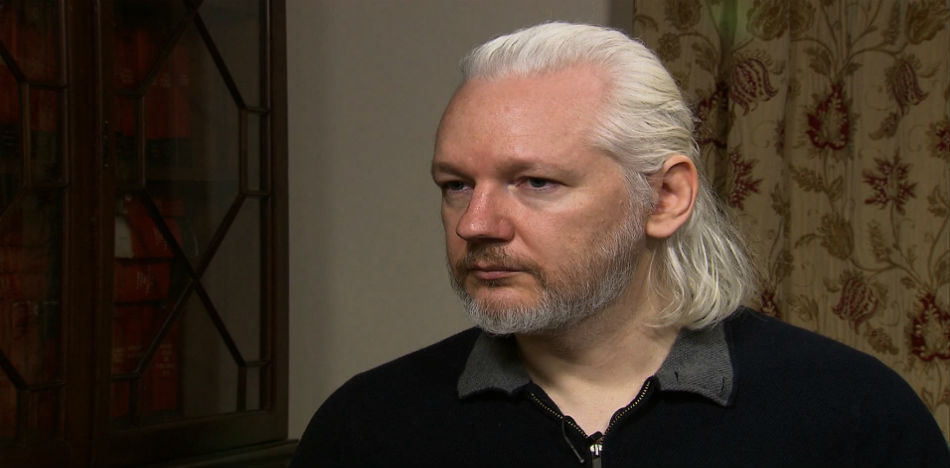 EspañolWikileaks' Julian Assange will go under interrogation today at Ecuador's embassy in London for allegedly assaulting a minor.
Ecuadorian prosecutor Wilson Toaniga will be the one to carry out the interrogation, which was reportedly drafted and prepared by Swedish justice officials.
Policewoman Cecilia Redell and Deputy Head of the Vesteras Prosecutor's Office Ingrid Isgre will also be present during the interrogation, which is supposed to be conducted in Spanish with special translators.
Assange, 45, has been isolated for four years in various diplomatic headquarters, and has repeatedly denied all allegations against him.
Sweden officials have brought three other charges on Assange since August for crimes dating back as far as five years. Two of them involve sexual harassment and the third is for coercion.
But perhaps the most serious case involves the violation of an underage girl while she was asleep.
Two women who filed claims against him in 2010 are responsible for this preliminary investigation and the Swedish warrant for his arrest, but no punishment has yet come of it.
Assange reportedly does not want to leave the embassy because he fears he will be extradited to the United States where he might face a military trial for spreading the country's secrets through his website.
Coordinator of Assange's legal team Baltasar Garzón asked Sweden to annul an order issued against his client for having complied with a UN ruling on arbitrary detention.
The UN Working Group asked the United Kingdom and Sweden to "end the deprivation of liberty" of Assange. In turn, London and Stockholm said that the case involving the minor would have no effect on the legal progress of other cases.
The interrogation was scheduled for October 17, but was postponed by a request from Assange related to "reasons for guarantees of protection and defense of his person."
Source: La República