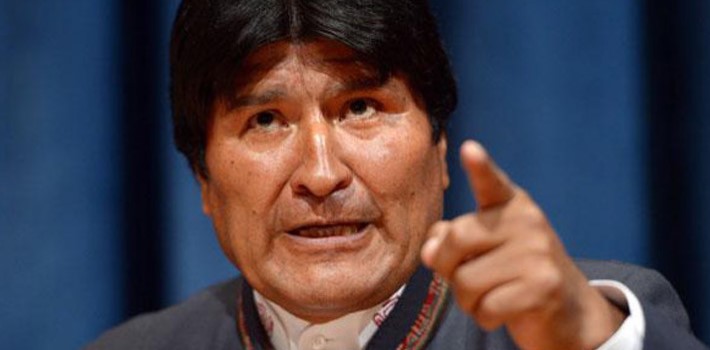 EspañolBolivia's President Evo Morales was waiting for a call that never came.
Colombia's President Juan Manuel Santos was, Morales thought, supposed to invite him to the signing of the peace deal with the guerilla group FARC — but there was no invitation, according to the country's Ministry of Foreign Relations.
Morales didn't attend Monday's signing in Cartagena, according to a press release, despite the fact that he wanted to be there with the handful of other leaders from around Latin America and the world.
"He didn't receive a call from President Santos," Bolivia's Ministry of Foreign Affairs said.
However, documents show that Colombian Chancellor María Ángela Holguín told Bolivia's Chancellor David Choquehuanca that she was interested in having Morales attend the ceremony.
Bolivia's foreign minister said that the country will always be in favor of peace and understanding, which is more important than "and above any misunderstanding."
Morales insisted on congratulating FARC nonetheless for the "historic agreement" signed in Cartagena.

He also stressed the importance of the efforts Cuba made in moderating, which helped make the signing possible.
And ultimately, the Bolivian president said he respects Colombia's decision to invite who it wants.
"Who wouldn't want to participate in the peace accords? However, we also don't want to meddle. Not having received a phone call or an invitation from Colombia, we respect this decision."
Source: El Nuevo Herald