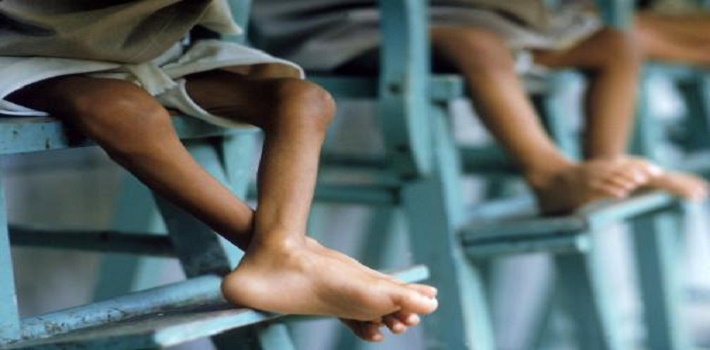 EspañolThe serious social, political and economic crisis in Venezuela has resulted in an increase of malnutrition cases in Venezuela, most of which involve children under 10 years old.
Various organizations have denounced this situation on several occasions on national and international stages.
The most recent is the case of Junior Joneido Gonzalez Rodriguez, 1 year old, who was dying in the state of Zulia in the neighborhood of Mariu Urdaneta. The website The Venezuelan News reported that doctors had diagnosed him with severe malnutrition, which lasted four months. His last days were spent with his mother Julia Rodriguez at the ranch where they lived, "as he wept from fever and had trouble breathing."
The Venezuelan newspaper La Verdad published an article that revealed the baby had had two days with fever and diarrhea. Last Wednesday, the situation worsened and he ultimately died at his home at 11 at night because of respiratory failure.
The mother said they ate what they could find, but often had nothing. In order to pay for funeral expenses, the Indigenous Peoples of Maracaibo had to offer assistance.
Rodriguez reported that the baby was the youngest of six children. She also said that in 2016, he had been hospitalized three different times. The most recent was in May following a bout of pneumonia. The mother said she had requested aid from the Governor of Zulia, but never received a response.
"I have no where to leave them," she said, "so it is difficult to go get work and get money to eat."
Source: El Venezolano News