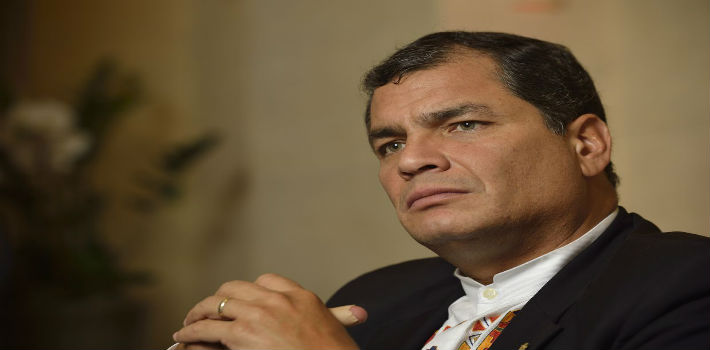 EspañolRafael Correa, the president of Ecuador since 2007, has filed 21 lawsuits during his tenure, more than any other Ecuadorian president since 1979, according to an investigation by local newspaper El Comercio.
In 13 of the legal complaints between June 2008 and September 2016, Correa acted as a citizen rather than chief of state. Of those lawsuits, 10 were for libel, slander, moral damages, perjury, and false testimony.
He received a favorable ruling in at least eight of these trials.
Read More: Ecuador Judge Orders Journalist to Pay Up US$140,000 in President Libel Suit
Miguel Puente, an Ecuadorian political analyst, told El Comercio that public officials should be more tolerant of criticism, because they are constantly exposed to public scrutiny.
However, Puente stated that this does not mean citizens can launch all sorts of attacks, for moral damage is a crime under Ecuadorian law.
On the other hand, legal expert Joffre Campaña, himself sued by Correa, argued that the president shouldn't have been able to file those lawsuits as a citizen.
But both experts agreed that a lack of independence among the branches of government has benefited Correa in his lawsuits.
These trials are intended to "sow fear among citizens," Campaña claimed. When people see the president bringing lawsuits against people for expressing their views, they will refrain from criticizing the government, the reasoning goes.
As for Puente, he believes Correa's lawsuits aim to exert more control over Ecuadorian society.
In the most recent trial involving Correa, the accusation sought to punish four navy officers for allegedly hurting and disrespecting the president's image.
Correa's lawyers, however, claimed that these lawsuits are not motivated by political goals.
Source: El Comercio.