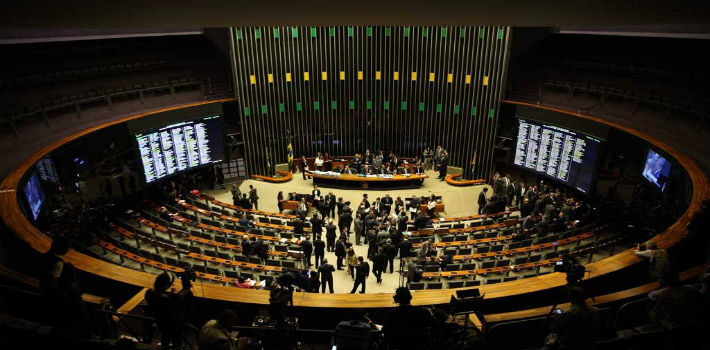 EspañolWhile the world has its sights on the Olympic Games in Rio, much of Brazil is paying attention to president Dilma Rousseff's impeachment trial in the Senate.
Around 1:00 am on Wednesday, the senators voted 59 to 21 to charge Rousseff, whom they already suspend from her post in May, with violating budgetary laws.
The vote kickstarts Rousseff's final trial, scheduled for the end of August. A two-thirds majority (54 votes) is required to strip her of her mandate as president, and the opposition claims they have more than enough legislators on their side.
Should Rousseff be removed, the remainder of the mandate, which expires in 2019, would be completed by Vice President Michel Temer, who so far has replaced the suspended president.
Wednesday's greenlighting of Rousseff's impeachment trial came as no surprise to Brazilians. Her opponents had been engaging in intense lobbying to secure the necessary votes to oust her since stepped down from the post.
Independent senators were split during the vote, but still most voted against letting Rousseff continue as president. Of the 47 lawmakers who took the flor, 17 spoke in favor of Rousseff and 30 against.
Now all eyes are set on the Supreme Court, which is presiding over the impeachment proceedings in the Senate. The country's top judges estimate that the entire impeachment trial will last from three to five days.
Senator Aécio Neves, Rousseff's former adversary in the 2014 elections, headed Wednesday's extenuating 15-hour session.
He spoke on behalf of the 10 senators who belong to the conservative Brazilian Social Democratic Party (PSDB) in support of the impeachment trial.
Source: El País.