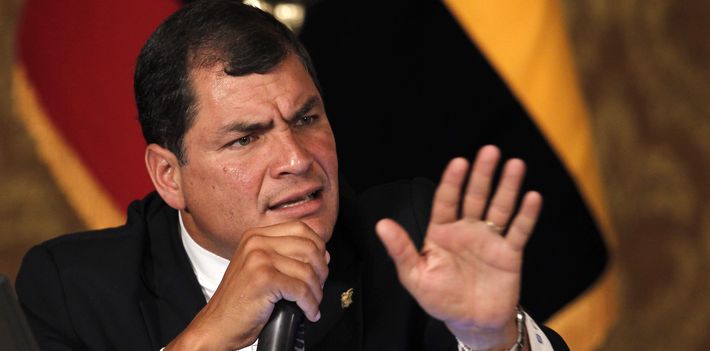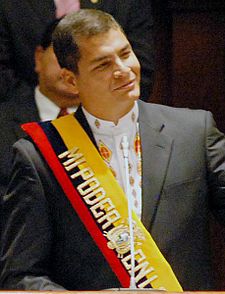 EspañolPresident of Ecuador Rafael Correa said on Tuesday that the US oil company Chevron influenced a bond issue made by the Ministry of Finance to finance the country's 2016 budget.
"We were boycotted in the issuance of USD $1 billion needed to finance the budget," he said. "Now we can say it. That issue came out last week. It should have come two weeks ago."
Correo claimed Chevron is responsible for influencing all investment banks, making the global company a "monster" — especially considering that the company's resources are essentially unlimited.
"The investment banks working with us to restructure debt and to place bonds have more loyalty with Chevron than with us or they fear Chevron more than us," he said.
Correa made this accusation during a meeting with journalists in Guayaquil, referring to the recent payment of USD $112 million that influenced the government to favor the multinational oil company by order of the Supreme Court of the United States.
The United States made the decision based on the Bilateral Investment Treaty that entered into force in 1997, five years after the oil company left the country. Ecuador officials described the decision as "unfortunate."
"We could pay Chevron," Correa said. "We could place the bonds. We were able to obtain the financing badly needed by the Republic and that was thanks to the Amazoneans that despite having clear rights, temporarily gave them away to the benefit of the homeland."
Source: El Comercio.