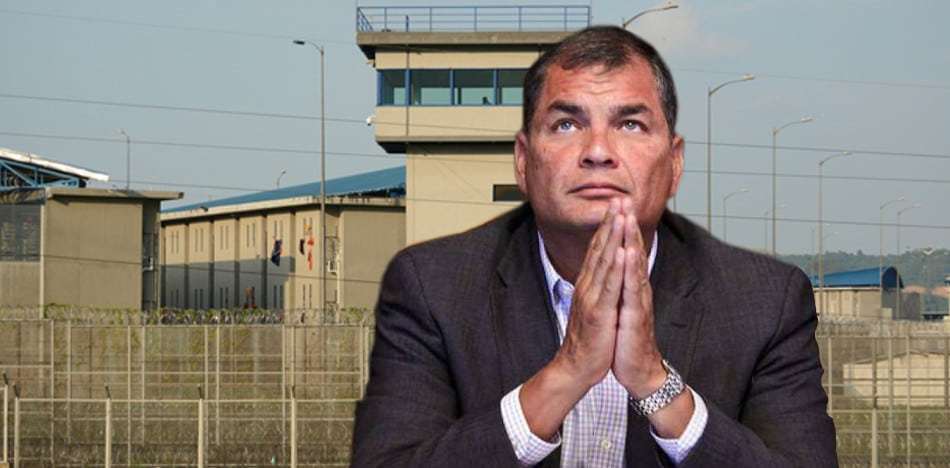 Beginning July 2, the former president of Ecuador, Rafael Correa, must appear every fifteen days before the Supreme Court of Justice, as part of the precautionary measures that were approved on Monday by a criminal judge, after he was implicated in a scandal involving the kidnapping of ex-ambassador Fernando Balda.
In 2012, Balda, who was hiding in Bogota from the Ecuadorian authorities in order to avoid being arrested for alleged "political espionage," was kidnapped by a group of Ecuadorian agents. The Colombian police were able to prevent the kidnapping, but later, on orders of Colombian President Juan Manuel Santos, he was sent to Ecuador and spent more than two years in jail, kidnapped by Correa.
Correa has had a rocky year, as he has publicly feuded with his handpicked predecessor, former vice president Lenin Moreno. With the notice of impending criminal charges, the rupture appears to have deepened further. Correa critics suggest that the Balda case is just one more episode in a troubling pattern during his tenure of targeting and silencing domestic critics, journalists, and opposition politicians.
"I am a survivor of the criminality of Rafael Correa. He organized, with Ecuadorian policemen, a plan in Colombia to kidnap me, to kill me," said Balda, saying that his fight is also for "all the victims of Correismo." He added that "there are others who did not survive, they were murdered, they were disappeared, or they are in jail."
According to the prosecuting attorney, if Correa does not appear every fifteen days before the Supreme Court of Justice, he will be failing to comply with a judicial decision, and a warrant could be issued for his arrest, as well as the issuance of a "red alert" at Interpol.
Balda's attorney also assured that there is concrete proof of Correa's responsibility, coming from the statements of the detained agents and the authorities of the National Intelligence Secretariat at the time, which show an order in the chain of command that leads to Rafael Belt.
Correa now has thirty days to present his case; if he fails to convince the judge in question, he could be facing a sentence of seven to nine years in prison.
Correa's attorneys say there is no evidence that he gave the specific order for the kidnapping; Balda and his attorneys argue otherwise; analysis of documents pertaining to this question will likely form the basis of the trial.
In an interview with EFE, Balda took aim at the former president: "The whole country, the world, should know that my case is not the only state crime that was committed during ten years of Correismo. There was a systematic persecution of opponents, of people who disagreed with the government."
Correa's victims have been waiting a long time for justice, but this case is not merely an indictment of Ecuadorian socialism; it is also an indictment of the Colombian justice system under Santos; they were the ones who ultimately allowed the kidnapping to proceed, and facilitated Balda's transfer to Ecuadorian territory.
This is not the only serious allegation against Correa; he is also alleged to have received major funding from the FARC in exchange for giving them free reign of the Colombian-Ecuadorian border region. President Moreno has also publicly stated that the allegations will be investigated.
Correa presided over an oil boom and a decade of economic stability in the tiny Andean nation, but was frequently criticized by human rights groups and press freedom organizations for using state resources to persecute political opponents.
In a sign of just how seriously Correa is taking the pending criminal charges, he has reportedly investigated the possibility of seeking asylum in his wife's native Belgium if he is convicted.