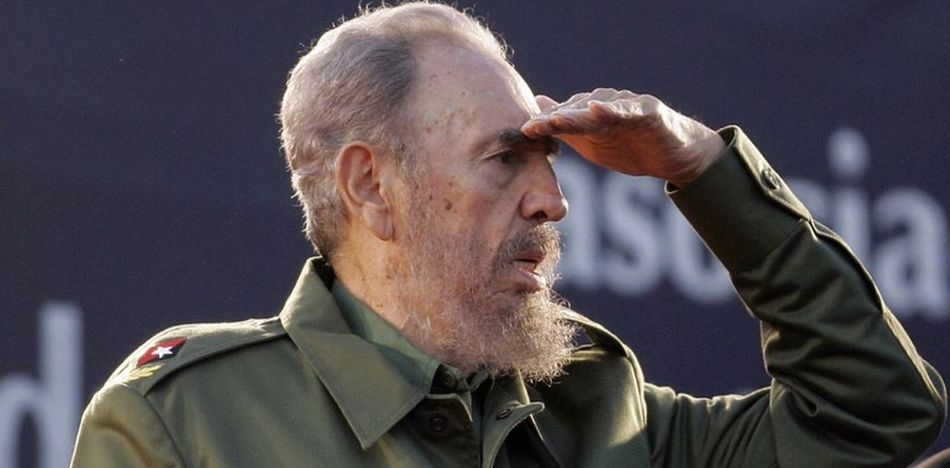 Español I recently spoke with a Cuban who has been living in Spain for 20 years, who told me that every so often he meets with some Cubans who also live in Madrid.
"It's incredible, but even in Spain when we talk about Castro we lower our voice," he said.
I didn't know what he meant at first, until  he explained that if people speak ill of Fidel in Cuba and the wrong person happens to overhear them, they can wind up in prison. For this reason, it's important to make sure you only vent with people you trust, and in a low voice, so that nobody from the regime overhears you.
For so many years, this man and his exiled friends were persecuted, living in fear and unable to speak their minds. Now, decades after having left the island for a free country, they continue to lower their voices when they talk about Castro.
"It's a habit," he told me.
At the end of the 18th century, Jeremy Bentham started talking about the "panopticon" — a type of prison building intended to make prisoners believe they were always being watched even when they weren't.
In the panopticon, a guard is positioned in a central tower from which every cell can be watched. However, prisoners have no way of knowing if they are being observed or not. It intends to modifies a prisoner's behavior over time, until he or she behaves as the guards want.  Cuba may not be a panopticon in the strictest of terms, but Castro designed a system that works in almost the same way — and continues to work that way to this day.
In Cuba, informants are paid to denounce those who speak out against the regime. However, the objective of this technique is not (or at least not primarily) to capture those who speak ill of Castro. The ultimate goal is to create fear in the population so they believe they are always being watched, that the regime has eyes and ears even in the places they consider most secure.
This is why a primary objective, not only in Cuba but in all communist dictatorships, involves destroying the family: the last refuge against institutional power. Family represents a wall between the public and the private. In the Soviet Union, for example, those who were able to denounce a relative for "betraying the cause" were treated as heroes.
Parents are, in the family environment, the only ones capable of explaining that Castro is not a hero like the poems read in school claim. Rather, he is a murderer and dictator.
Communist regimes seek to destroy the family and any environment of security and confidence that citizens may have available for speaking badly about the government. You can't trust your neighbor or your friend, your son or your brother because they might also betray you.
For years, Chavismo has given millions of dollars to Cuba; however, it's no secret that it's the Castro regime that runs Venezuela. How is that possible? After all, whoever controls the money usually calls the shots.
In this case, it's the other way around because Venezuela is buying something from Cuba — the island's biggest export: experience with establishing a socialist dictatorship. And so a year after the death of the hated dictator Fidel Castro, things continue as usual on the island, proving his strategy a success. Hugo Chávez bought a proven, tested product.
Those who were born in Cuba after 1959 don't know anything else. Education, as in any communist regime, is run completely by the state, which not only indoctrinates students, but also makes it impossible for them to advance in their career without being a militant Castro supporter. Even older residents that remember what it was like to live in freedom, have to look back decade sto remember what that life was like.
Castro managed to create a panopticon in which everyone feels watched and unable to do anything. How do you organize a rebellion against that? How do you teach new generations the truth about Cuba when they live under fear? How do you even dare to speak ill of a dictator when you have to lower your voice?