EspañolVenezuela used to be an ideal place to escape civil wars, economic crises, and dictatorships. In the 1950s, thousands of immigrants from Europe and Latin America found a home in this tropical country. But now the oil-rich nation is witnessing an unprecedented scene: its own citizens fleeing in droves.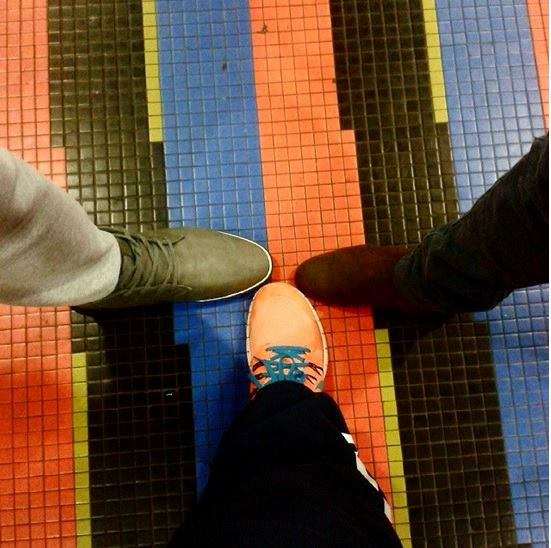 There are no official records, but independent researchers estimate that about 1 million Venezuelans have fled their home country during the Chavista era (1999-2014).
According to a World Bank statistic, 521,500 citizens had left by 2010, and the worsening situation suggests that movement has only accentuated in the past four years. The top destinations are the United States (260,000), Panama (240,000), Spain (200,000), Italy (150,000), and Portugal (100,000).
High crime and no legal certainty are the most common reasons for their departure — as explained by sociologist and member of the Hannah Arendt Observatory Tomas Paez.
Paez, who has lead a research project, Venezuelan Communities Abroad (yet to be released), told the PanAm Post that 40 percent of industrial sector and 12 percent of the financial sector have been destroyed in Venezuela. So no employment prospects also incentivize people to emigrate.
"Economic concerns are always at the forefront of the mind of someone who decides to emigrate. If you add shortages, this last phenomenon strangles people who are looking for a better quality of life," Paez says.
The sociologist explains that the profile of Venezuelan emigrants is heterogeneous, but in general each holds at least a college degree.
"We are witnessing an exodus of scientists, physicians, businessmen, engineers, journalists, accountants, and auditors, due to problems related to daily survival and opportunities for personal and professional development. We also have cases of political persecution, such as former Petróleos de Venezuela engineers or signatories of the Tascon list [millions who sought to have Hugo Chávez removed from office]. However, we can't say that this is a brain drain, because it is not just flight of the educated human capital; our entrepreneurs and young population are also fleeing," Paez contends.
Even as the exodus snowballs, the Chavista regime is holding firm to the fantasy that Venezuela is a magnet for foreigners.