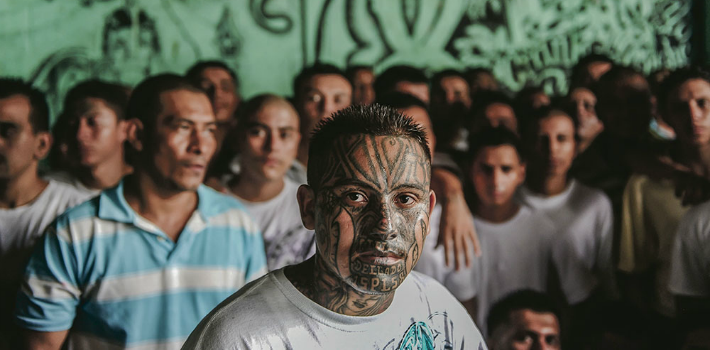 EspañolSalvadoran gangs are waging war on the state, and they might be winning. One reason is the sheer size of these groups, colloquially known as maras. Gang members in El Salvador currently exceed the number of soldiers in the military and officers in the National Civil Police (PNC), according to government estimates.
Last week, Salvadoran Defense Minister David Munguía told a local TV network that authorities believe the number of gang members in the country hovers around 60,000, more than double the number of active military officers.
However, Father José María Tojeira, former rector of Central American University (UCA) in San Salvador, doesn't believe the figures are as significant as the Defense minister contends.
"The minister can't compare the maras with an army," he tells the PanAm Post. "The number of gang members is relative. There may be 60,000 of them, but that doesn't mean they have 60,000 guns, grenades, or tanks. It doesn't mean [the military] can't do their job. Saying what he did is no excuse for not doing what needs to be done," he says.
Manguía's comments followed an incident in San Salvador in which gangs forced 40 families from their homes in a Mayan community. The minister also noted that during his tenure, at least 450 military officers have been discharged for alleged ties with the maras.
According to Salvadoran security forces, the PNC currently consists of roughly 24,000 officers. When combined with the military, their force of 50,000 men are still at a numerical disadvantage when battling El Salvador's gangs.
"The proof that this is all just an excuse," Tojeira says, "is that when the police or military clash with these gangs, most of the dead consists of gang members. The police often escape without a scratch. This is likely just an excuse for their inefficiency and poor strategy."
Residents of the Mayan community in San Salvador who were forced to abandon their homes have complained that the police did not respond to their calls for help. According to local news reports, gang leaders phoned local community representatives and ordered them to gather their belongings and leave the area or everyone would be killed.
Maximum Level of Violence
Between January and September 2015, El Salvador registered 4,942 murders, a 72 percent increase compared to same period last year, when only 2,870 murders were recorded. In 2014, the total number of homicides equaled 3,942, according to Institute of Legal Medicine Director Miguel Fortín. The institute also notes that this past August was the most violent month in El Salvador in the last 100 years.
Tojeira says that around 80 percent of those murders are the result of clashes between maras and the authorities.
The former head of the UCA says there are three important factors that have influenced the rise in violence in El Salvador over the last year. First, people within the government of Salvadoran President Salvador Sánchez Cerén have pushed for an iron-fist approach to the maras, resulting in greater violence in response.
[adrotate group="8″]
Tojeira also notes that infighting within certain gangs has also increased over the last year, impacting murder statistics in general. Lastly, he says toughened penalties for jailed gang leaders also resulted in gangs reacting with greater force, causing more clashes with the government's security forces.
"Certainly, there has been an upward trend in the number of murders. That is a consequence of the actions taken by the authorities and the internal divisions among the maras. That's the origin of this violence, and we see the results every day: more clashes and more murders."