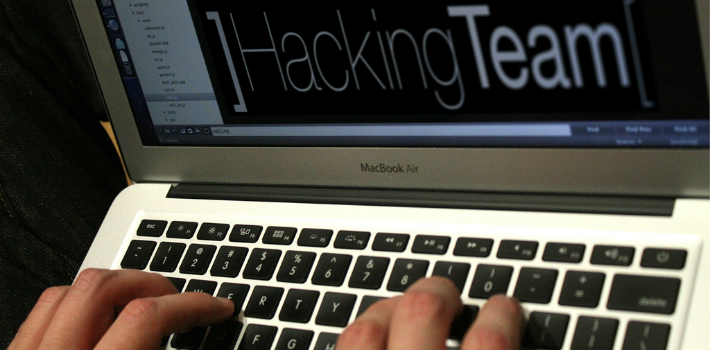 EspañolThe Hacking Team (HT) scandal has made its way into Panama, although under slightly different circumstances than in other regional countries. This time, it involves former Panamanian President Ricardo Martinelli, who has already piled up a series of corruption charges dealing with wrongdoing that allegedly took place during his tenure.
Local media reports that the First Anti-Corruption Prosecutor's Office of Panama has opened an investigation into the Martinelli government's purchase, and subsequent disappearance, of surveillance equipment from the Italian security firm Hacking Team, as well as the Israeli NSO Group.
The Martinelli administration was first implicated in the scandal following attacks on Hacking Team systems in early July, after leaked email messages demonstrated communications between company representatives and several Latin American governments looking to acquire surveillance technology.
The Security Office of the Presidency in Panama allegedly spent over US$750,000 on computer equipment designed for spying on political opponents, media workers, and other public figures.
"The little that we know about this so far is very serious," political analyst Miguel Antonio Bernal told the PanAm Post. "Panamanian authorities purchased equipment not to perform state functions, but to violate human rights, including the right to privacy."
"Furthermore, it was a clandestine and ill-gotten purchase, completed with the complicity of others who remain unpunished," he says.
The public prosecutor's investigation adds to a complaint opened by Rolando López, executive secretary of the National Security Council, against Julio Moltó, Gustavo Pérez, and Alejandro Garuz, for alleged crimes against the state and public safety.
Panamanian authorities detained Pérez and Garuz in January over their alleged involvement in a wiretapping scheme that spied on over 150 individuals during the Martinelli administration, when both former officials served as executive secretaries in the public prosecutor's office.
"Tip of the Iceberg"
Despite the mounting accusations against Martinelli, the information reported so far is just "the tip of the iceberg," according to Bernal. "The Martinelli government saw to it that legal mechanisms were set in place that would facilitate impunity and not criminal investigation," he says.
"This is a situation in which the damage to the country's economy had already been made; now add to that ethical damage, since Martinelli enjoys his freedom with impunity, because he evaded the courtrooms and is now sheltered in the United States."
The leaked Hacking Team emails show that an official from the Martinelli administration allegedly wrote that the equipment delivered to Panama "had disappeared." Nevertheless, investigators have shown that data transfers did not cease even after the presidential elections took place in May 2014.
One of the notices from the Italian company shows that it warned Panama that its contract would expire on May 31, 2014, but that the government had requested an extension.
Time will tell how these revelations will affect the criminal case against the former president.