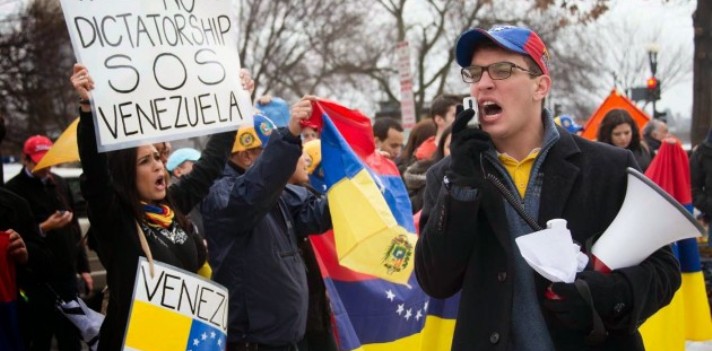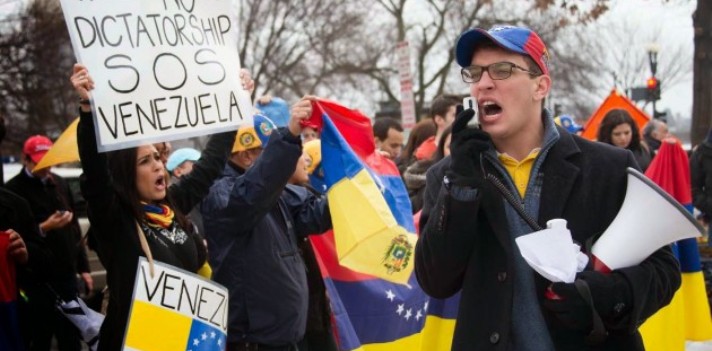 EspañolIt's difficult to explain the tragedy of those Venezuelans who have left the country to study abroad in the last two years, especially to those who live in countries where personal, political, and cultural freedoms are exercised without restrictions.
Thousands of them in various parts of the world have had to organize and lift their voices through social media to ask for help. At issue are severe delays by the National Center for International Trade (Cencoex) in assigning them foreign currency, so they can pay for their studies and be able to continue to live abroad.
The situation is nothing new, but has become critical since 2014. Students are pushing the Venezuelan authorities ever harder to allow them to do nothing more than exchange their money in bolívares for dollars, in order to pay their university fees and enjoy a decent standard of living in their chosen country.
For over a decade, the government has tightly controlled access to foreign-currency reserves. Anyone that wants to study overseas is unable to freely access the cash they need to do so.
Instead, whether or not students get the foreign currency they need is completely at the government's discretion. Cencoex and it's predecessor Cadivi have controlled the supply of dollars and other currencies for over 4,460 days, and counting.
The latest conflict has sprung up as many of those who have gone overseas now find themselves unable to exchange money to finance their studies and on the brink of poverty. Students have faced this situation for at least 18 months, when the delays back in Caracas began, or others were simply denied the cash. Those affected have sought the support of prominent Venezuelan figures, such as the writer Leonardo Padrón, to join their call for help.
The tribulations facing Venezuelan students abroad were also recorded in a recent 12-minute documentary short, A la deriva (Adrift), available on YouTube.
"I spent up to two days without eating. I came to owe the institute up to 4,000 euros, which is no small amount in Switzerland," says Irving, 28, a systems engineer graduate from Venezuela's Santa María University, who went to Europe with the intention of learning German and studying for a specialization.
"Every time a payment collection notice reached me I despaired. I was living with a lady to begin with, but afterwards I was left in the street, and I came to owe her up to 2,000 euros, because I didn't have any money to pay her," he adds.
"My intention was always to study and then return to Venezuela, but right now I haven't even got the money to buy a return ticket, nor have I been able to begin my studies. Because before beginning the university course I had to learn how to speak German. I came to Switzerland in 2013, and since then I've been through everything."
"Now, since January, I have a job delivering newspapers, from 3 a.m. until 6. I walk 20 kilometers every day, and this gives me enough to pay for a room, buy a few groceries, and meet the payment agreement I came to with the institute," Irving relates.
Funds for Good Marks
Some have still not dared to lift their voices. Others have simply opted to turn the page and focus on getting on with their lives, abandoning all hope of an answer from the Venezuelan authorities. Affected are over 25,000 young people, in more than 20 countries around the world.
Their stories are now becoming public, but up until a short time ago thousands of anonymous dramas were being played out within family homes, who have had to make unthinkable sacrifices to support their relatives abroad. Many left the country simply to study, but others have left simply in search of a safer and more stable existence.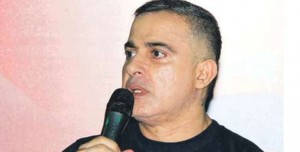 According to Public Ombudsman Tarek William Saab, his office has interceded with Cencoex on behalf of 300 cases that have been reported by students' families. As if he were doing them a favor, Saab explains that he only lifted a finger "for those people who are finishing their courses, those who have very good marks, or those who are taking postgraduate studies."
The official refused to offer greater details about the current situation.
"I've already said all I'm prepared to about the issue. I'm not going to make a statement about this again. I'm not a Cencoex official. I can only tell you that 300 cases have already gone. I've said what I was going to say. If you want to take a declaration I've made with CNN, in Últimas Noticias, that's the only thing I can tell you," Saab told the PanAm Post over the telephone.
He refused to delve further into his recent declarations that 60 percent of Venezuelans who graduated between 2013 and 2014 had failed to return to the country to avoid repaying the support given to them.
"Sixty percent of graduates, instead of returning the subsidy to the state, haven't come, haven't returned. They're staying. The country is debating it. People here are debating it, the 30 million people who are here are debating it, because of what I said, because no one has dared to say it," he told press.
One of those students affected by the situation, however, wanted to respond directly to Saab's comments.
"To Mr Tarek William, I only want to say that many of us left the country seeking safety. It's a fight for survival that he wouldn't know about, because he has bodyguards," says Yanaí Avendaño, a resident of Texas since August 2014.
"It's not only that I don't want to come back, it's that I cant go back because by demanding my rights, by committing the grave crime of wanting to study abroad, it makes me a traitor to my country, according to them. It's easy to judge and call out a student, but it turns out that no one's investigating the cases of money-laundering in Andorra and corruption, isn't that right, Mr. Saab?" she adds.
"Repay the Fatherland"
The news has gone around the world. Students have had to explain to the authorities of each university or institute that they attend what the fundamental problem is: it's not that they don't want or can't pay, but that the Venezuelan government refuses to give them the opportunity to freely exchange bolívares for dollars.
"In the university where I study, they have a person assigned especially to the cases of Venezuelans, because it's happened before that they took time to come up with the funds, but eventually paid up."
"Now they're simply refusing to pay and leaving us with the debt, because the university is letting us continue our studies, but what are we going to pay with?" asks Avendaño, who went to Texas to study English together with her husband, with the aim of studying for a master's degree in human-rights studies after perfecting her grasp of the language.
Eloisa has been through something similar. She went to Australia in 2014, where she only received news of the approval of funds to finance her first semester of study. Soon after, she found herself in the street, with no chance of returning to her country.
There were days without food, and other days I had to give up all shame and just go out begging. It was like that for at least two months.
"I can talk about it now without breaking down and crying. I went without a lot of savings, without thinking I was going to end up stranded. One night I ended up sleeping in the street, until a classmate gave me accommodation, but it was only for a few days. There were days without food, and other days I had to give up all shame and just go out begging."
"It was like that for at least two months, jumping from one place to another, until I almost lost all hope, and managed to find work as a babysitter. All of this without saying anything to my family about the poverty I was going through, because I didn't want them to worry," said the 27-year-old student.
For the Venezuelan public ombudsman, these students who sometimes even lack the money to eat, still less to buy the air fare home, are obliged to do so to "repay the fatherland" the supposed subsidy that they received, at the rate of 6.3 bolívares per dollar fixed for cases relating to education and health.
However, students don't receive a simple lump sum. Every person has to use their own resources to pay for their studies, and it's hardly their fault that Venezuela is home to three official exchange rates to which almost no normal citizen has access. Nevertheless, the government's position — and that of the official designated to protect citizens' rights — is that Venezuela has done its overseas students a favor by offering them a slightly better rate.
"Of course it's a subsidy, and the parents who have come to my office have recognized it as such, because the Venezuelan state gives them preferential dollars at a rate of 6.3 which are only for food and medicine," Saab argued.