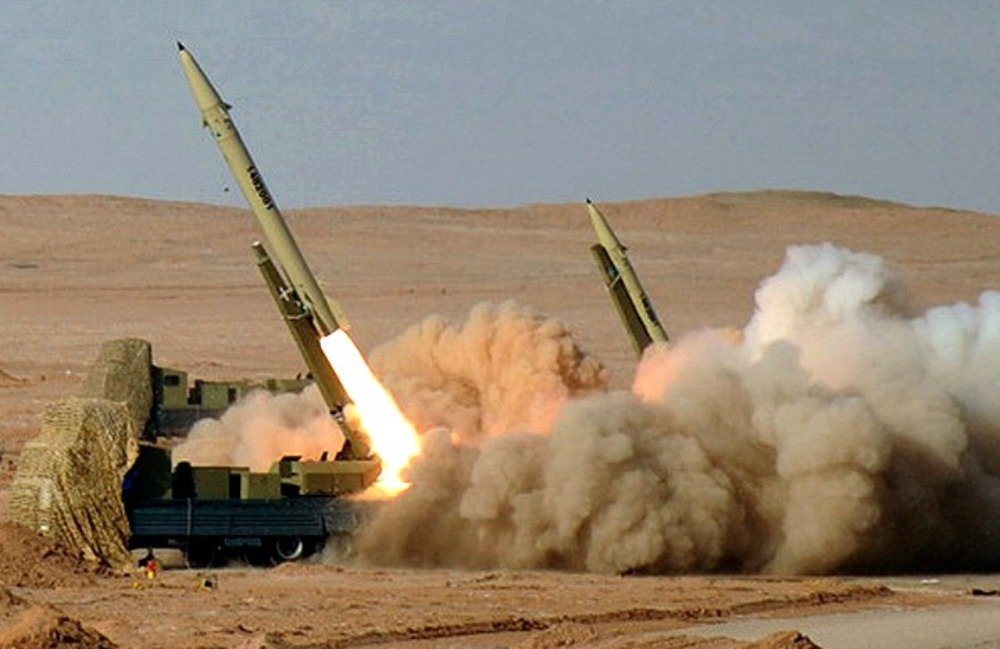 Spanish – For the first time, a senior U.S. government official threatened concrete military action if Iran succeeded in sending missiles to Venezuela.
In an exclusive interview for Fox News, Elliott Abrams, Special Envoy of the State Department for Venezuela, said that the United States would prevent the dispatch of missiles to the South American country. "The transfer of long-range missiles from Iran to Venezuela is not acceptable to the United States and will not be tolerated or permitted," he said.
Likewise, a high government official warned about what would happen if the missiles reach the hands of the regime: "We will make every effort to stop shipments of long-range missiles, and if somehow they get to Venezuela, they will be eliminated there."
Expiry of the embargo
Last week the UN embargo on Iran's purchase and sale of conventional weapons expired.
"Iran will export and sell weapons," Iranian Defense Minister General Amir Hatami celebrated after the embargo ended.
According to Joseph Humire, a specialist in international security, Iran will seek to legitimize its arms business while maintaining its illicit activities.
Iranian agents in Venezuela
Nicolas Maduro's regime granted Venezuelan nationality to undercover Iranian agents who would be in Venezuela to install and manage the missiles that the tyranny wants to buy from Iran.
Although the Iranian regime denied the purchase of missiles by Maduro, intelligence agencies from three countries assure that the negotiation continues.
El Tiempo revealed that, according to the investigations, the Iranian Defense Minister, Amir Hatami, is directly handling the purchase. Meanwhile, the person negotiating for Venezuela is a Venezuelan military woman who was married to a Cuban intelligence expert.
On August 20, Colombian President Iván Duque denounced that Maduro's regime is managing the purchase of missiles from Iran. "There is information from international intelligence agencies that show that there is an interest on the part of Nicolás Maduro to acquire medium and long-range missiles through Iran," said Duque in a conversation about the future of Colombia.
Duque pointed out that the missiles have not yet reached Venezuela but clarified that "those approximations" are being made. According to the Colombian president, Maduro's defense minister, Vladimir Padrino López, is behind the negotiations.
Some members of the Venezuelan guard are triangulating arms from other countries, particularly Russia and Belarus, for Colombian irregular groups operating on the border.
Iranian Espionage
In May, it was revealed that the Maduro regime was reportedly installing an operations center in northern Venezuela with Iran's help to monitor all air and sea communications. The Presidential Commissioner for Security, Ivan Simonovis, revealed that the center of operations would be located in Cape San Roman in the state of Falcon in the northwest of Venezuela.
According to Simonovis, the Iranian airline Mahan Air is helping to set up the operations center, which is also near the Cardon refinery, one of the largest refineries in the world, which both Maduro and Iran are seeking to revive.
The center of operations in Cabo San Román would not be the only one in Venezuelan territory. We must remember that in June 2019, the OAS Secretary General, Luis Almagro, denounced that "Iran and Hezbollah have a solid base of operations in South America in alliance with the narco dictatorship of Nicolás Maduro."
Though Iran and Venezuela have long shared warm diplomatic relations, they have become even closer in recent months after Maduro appointed Tareck El Aissami as oil minister and asked Tehran to help reactivate refineries in exchange for gold payments.