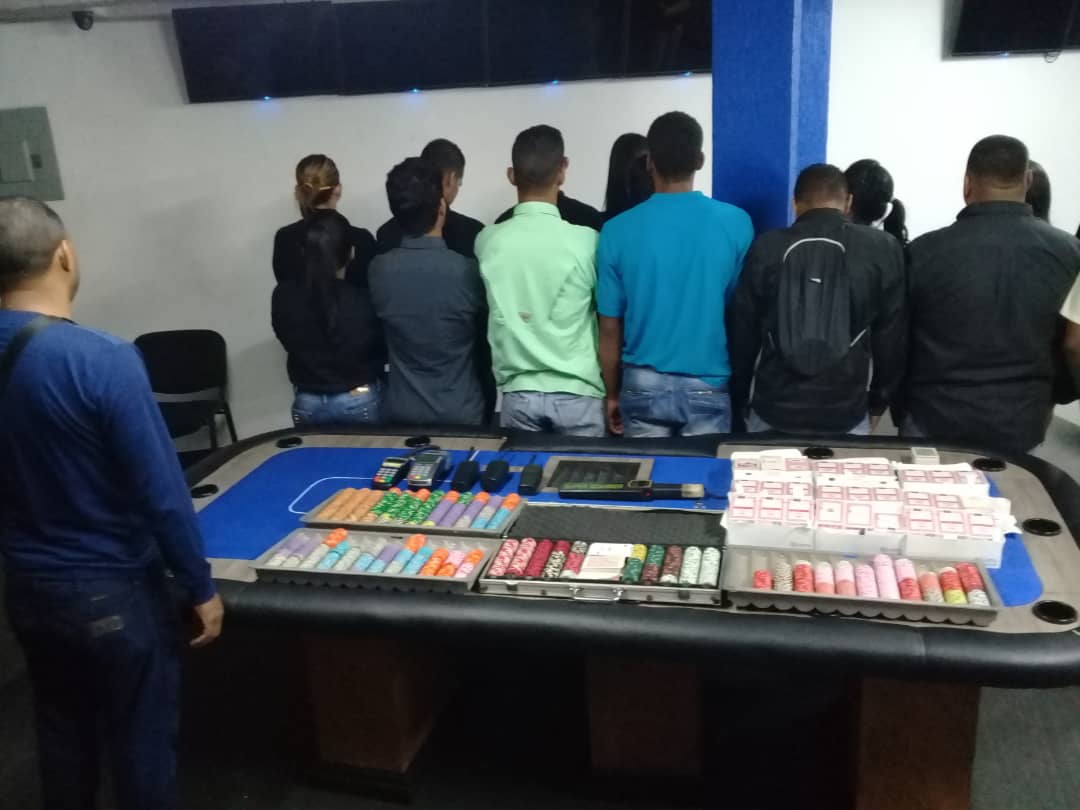 Spanish – During the humanitarian crisis and de facto dollarization, Caracas enters the adventure of clandestine poker clubs, sponsored in many cases by Venezuelan politicians.
A report by Bloomberg revealed that these "casinos" are undergrounds and home to dozens of gamblers who, amid the coronavirus pandemic, bet from 50 to 15,000 USD in one night.
"The cops showed up the other night at one of the hottest underground poker clubs in Caracas. Not to break up the joint, of course. Just to provide a little protection for a ranking member of the political class who was getting his fix at the Omaha table," the news agency said.
The Hugo Chávez regime banned casinos and gambling halls in Venezuela. However, those who are eager to play now opt for these underground tables. This is because online gambling has become an impossible mission due to internet and electricity failures.
"There are at least a half-dozen around town, some with very high stakes — losing 15,000 USD in one night isn't unheard of," Bloomberg reported.
What is unusual is that in poor neighborhoods such as 23 de Enero in Caracas, there are gambling tables where thousands of dollars circulate. This is a zone controlled by Chavista collectives and where they protect Colombian guerrillas requested by international justice.
"Nobody seemed worried about getting sick. They were really enjoying themselves. Just like in Vegas, drinks were free — not only rum but Pepsi, whiskey, beer. If a game got tense, there were women, in tight jeans and high heels, who gave free back rubs," the research details.
This is not the first time that clandestine casinos have been reported in the South American country. Last July, one was dismantled in the state of Yaracuy, where 13 people were detained. In the state of Carabobo, in the center of the country, the same thing happened. In a residential community, 22 slot machines were confiscated.
In March, in the city of Valencia, five thousand chips of different values, poker cards, sales points, 19 memory cards from slot machines and poker, blackjack, and roulette tables were also seized.
But while the betting "underworld" is booming in Venezuela, there are thousands of Venezuelans looking for ways to survive everyday life with a monthly minimum wage equivalent to one dollar.
Basic Food Basket cost
In Venezuela, if a family wants to eat complete meals, they must earn the equivalent of a monthly minimum wage every day. According to the Center for Documentation and Social Analysis (CENDA), in August, the Basic Food Basket cost about 91,800,000 bolivars (approximately 230 USD). It is impossible to reach this amount with a monthly salary of one dollar. In short, Venezuelans need 230 minimum wages to access food and basic products.
The Living Conditions Survey (Encovi) 2019-2020 revealed that 79.8 % of the population (more than 22 million Venezuelans) are in extreme poverty, while 96.2 % are income poor.
79.3% of Venezuelans cannot cover the basic consumption basket, and 68% consume less than 2000 calories per day. More than 70% of Venezuelan households report serious or moderate food insecurity.