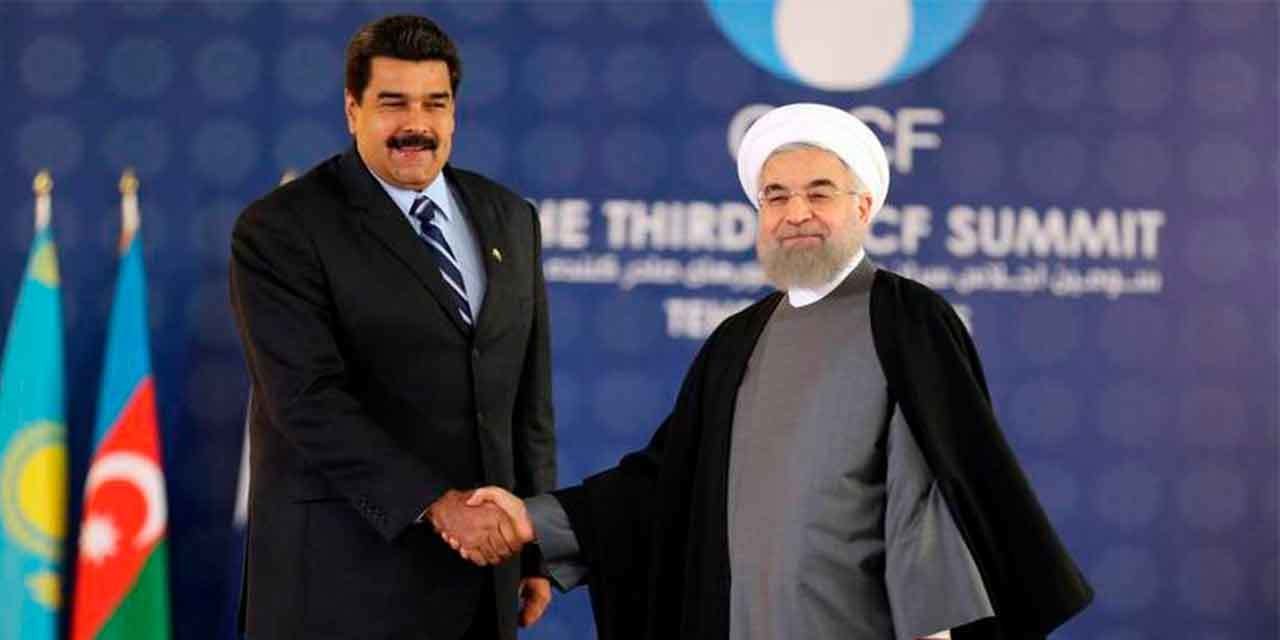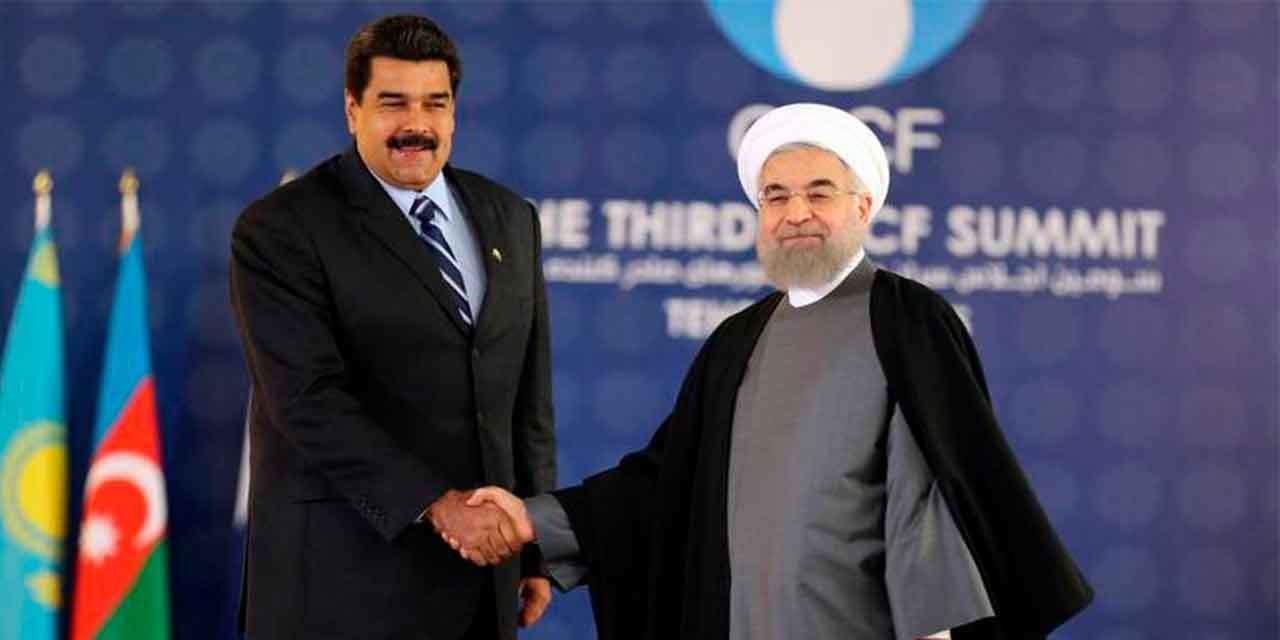 Iran now has closer ties to the regime of Nicolas Maduro. They have signed new "scientific and technological" agreements. We don't know many details about this, but it could become a threat to the security of Venezuela as well as that of the region.
The Chavista tyrannical regime said that it is a plan of cooperation in "education, nanotechnology, biotechnology, and engineering." However, specialists warn that it can be a military and intelligence alliance that will strengthen Maduro's regime.
Iran and Venezuela have long shared warm diplomatic relations, and both regimes share a mutual contempt for the United States, which has imposed various sanctions on their respective economies. This year, Iran's second-largest airline, Mahan Air, began offering direct flights to Venezuela to mark the strengthening of ties between the two countries. This news also served as a wake-up call for international security.
The relationship between the two nations has been described as a threat to the United States since the regime of the South American country has allowed the Iranian terrorist group Hezbollah to use their territory as a base to expand into Latin America.
Joseph M. Humire, a security specialist, told the PanAm Post that the relationship between the two nations has evolved over time, to the point that Iranian military and industrial presence in the South American country has increased. "In recent years, Venezuela has signed numerous commercial, military, and industrial agreements with Iran; and what happens is that much of that trade can be a front for the entry of Iranian military," he said.
The specialist added that the greatest concern is that such a military presence may drive the dual-use of technologies in the hands of Pasdaran, Iran's largest military organization, qualified as a terrorist organization by Saudi Arabia, Bahrain, and the United States.
Humire pointed out that the "double use" that Venezuela could give to this Iranian technology could be through commercial applications that, in turn, may be used in the military field. He also noted that much speculation can be made in this regard because nanotechnology can not only be used in medicine but also to create biological and ballistic weapons.
Suspicious agreements
Besides the new cooperation plan signed by both countries, some agreements could be qualified as suspicious, and that also represents a threat to Venezuela and the world.
Earlier in April, Maduro managed to get the Iranian airline Mahan Air to begin work in Venezuela despite being accused of transporting military equipment to war zones in the Middle East.
These flights began on the same day that Donald Trump's government called Iran's Revolutionary Guard a terrorist organization.
According to investigations, the Iranian Guard controls the airline that began operations in Venezuela and is also a well-known arms carrier. In fact, countries such as Germany and France banned its flights, while the United States sanctioned it in 2011.
In 2015, Veja magazine published a report whereby it claims that the flight launched to cover the Caracas-Damascus-Tehran route between 2007 and 2010 was used to transport embezzled money, weapons, drugs, and criminals who are wanted by Interpol.
According to testimonies of former Venezuelan officials living in exile in the United States, the flight was a joint operation of the state-owned airlines Conviasa of Venezuela and Iran Air. It "almost always flew without passengers" and was paid for with illegal activities.
The presence of Hezbollah
The United States has published dozens of reports warning that the South American country has become a threat to the security of the region due to the alliances and cooperation between the Executive Power of Venezuela and the leaders of the Islamic terrorist group.
The book Bumeran Chavez reveals that a pact was signed in Damascus in 2007 between Maduro, who was the Venezuelan foreign affairs minister at that time, and Hassan Nasrallah, the leader of Hezbollah. Rafael Isea, then Vice Minister of Finance and President of the Economic and Social Development Bank (Bandes) as present at this meeting and witness to this accord. The pact protected drug trafficking, money laundering, arms supply, and passport deliveries, as well as the deployment of cells from this radical Shiite organization in Venezuela.
But there is more evidence that Chavism has decided to ally itself with the terrorist group. A report in Spain's ABC newspaper revealed that between 2008 and 2012, approximately 173 individuals from Syria, Lebanon, Jordan, Iraq, and Iran registered as Venezuelan citizens and participated in the drug trafficking business assisting the transportation of drugs.
In 2015, an official of the Scientific, Penal, and Criminal Investigation Corps (CICPC), identified as Misael Lopez Soto, who was allegedly an advisor to the Venezuelan embassy in Iraq, confessed that he witnessed the Venezuelan government handing over diplomatic documents to Middle Eastern terrorists.
Lopez Soto's statements coincide with arrests of citizens who have been captured with Venezuelan passports. In 2003, Hasil Mohammed Rahaham-Alan, who was traveling on a purported Venezuelan passport, was arrested when he arrived on a British Airways flight at Heathrow airport very close to London. His plane left Caracas and had stopovers in Colombia and Barbados. He carried a grenade in his luggage, which led to the evacuation of the terminal and merited military action.
In 2014, the Washington-based Center for a Secure Free Society (SFS) published a paper titled "Canada on Guard: Assessing the Threat of Iran, Venezuela, and Cuba to Immigration Security," where the authors assert that Venezuela issued at least 173 Venezuelan passports to radical Islamists seeking to enter North America.
The writers of this report see a link Tareck El Aissami who headed the Home Ministry from 2008 to 2012 and allegedly created a money-laundering network to cover up funding for extremist groups in the Middle East. They also claim that for years, El Aissami has been bringing Iranian terrorists into Venezuela.