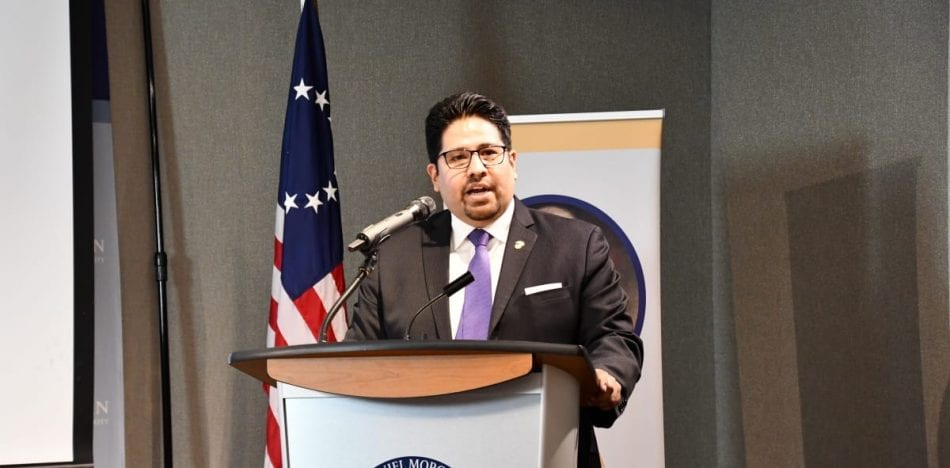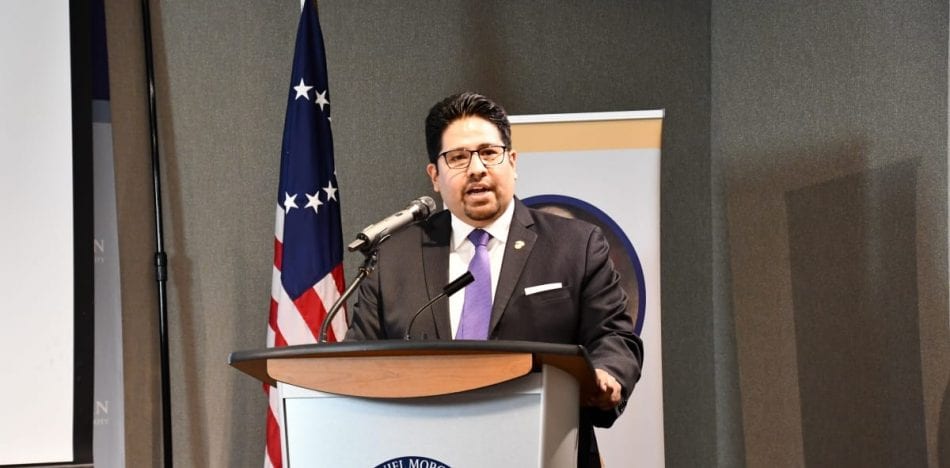 Spanish – "For victories inside Venezuela, we have to take action outside the country," said Joseph Humire, a specialist in international security and executive director of the Center for a Free and Secure Society, regarding the destabilizing demonstrations in Latin America where the left and the regime of Nicolas Maduro are likely to be involved.
According to the global security specialist, democratic governments that have been victims of the recent manifestations of violence such as Ecuador and Chile have not only failed in their counter-intelligence efforts, but they are also ignoring the presence and influence of dangerous administrations such as those of China, Russia, Iran, and Turkey.
In an interview for PanAm Post, Humire emphasized that according to him, Cuba and Venezuela are tools used to expand destabilizing networks. He added that he believes a matrix of opinion is being built on the Sao Paulo Forum with the very intention of disguising the real culprits of political and social destabilization in the region.
"I think Cuba and Venezuela are tools that are being used in a much larger geopolitical puzzle. The other pieces are in Europe, Asia, and the Middle East," he said.
What is happening in Latin America regarding these violent protests in Ecuador and Chile?
I believe that regarding intelligence and research, there is still a lack of knowledge of how the actors behind these demonstrations work.
Many are considering this to be a coordinated act planned at the Sao Paulo Forum, but that raises questions because it could be a way of manipulating circumstances to distract us from the real threat.
The tools have always existed: forums, conferences, networks, coalitions like the Puebla Group, but the actors are still the same. In the Bolivarian Alliance, they all are the same. We are talking about four central countries: Cuba, Venezuela, Bolivia, and Nicaragua. But there are four other countries abroad: Russia, China, Iran, and Turkey.
I believe that these are not the actions of a forum or a conference; this is something much more coordinated – more strategically. This capacity mostly doesn't exist in Latin America.
We have to look at Iran, Russia, and China. Although their participation in the demonstrations has not been proven, I believe that they are somehow coordinating what is happening.
If so, then what action should be taken by those governments who are the victims of the activities of not only the left but also presumably of these countries in Europe and Asia?
For example, we see the case of Ecuador, and we know that it is much easier for Lenin Moreno to say that Cuba and Venezuela are causing everything. It is much more difficult to say that Russia and China are responsible for everything.
We have to remember that these very governments in Latin America have commercial and economic agreements with Russia and China. Then the agenda becomes more complicated.
The destabilization will continue until we, as analysts, understand the depth of the situation. Governments need to realize that the threat comes from those countries and change their foreign policy drastically.
Lenin Moreno, for example, should focus on moving away from China and Russia, and obviously, that's not easy. But as long as he's tied to these actors economically and politically, it's tough to oust Maduro from power.
But besides "moving away" from Russia, China, Turkey, and Iran, what else needs to be done? What has gone wrong such that the left succeeded in destabilizing the region?
I believe that all Latin American countries face a vacuum concerning immigration and the United States, which has not done enough in this area.
These governments need counter-intelligence to help them understand who is threatening them.
It has been evident that Venezuelan migrants – albeit in a low percentage – are being manipulated by subversive actors who enter these countries and begin their operations. Therefore, the only tool available to detect this situation is counter-intelligence, which must be integrated with Migration Services and Humanitarian Assistance.
To ensure that this migration is not contaminated, even to a minor extent by these actors, counter-intelligence tasks must be expanded. Maybe that's an important role the United States could play because it could help countries improve intelligence capacities.
I could then say that there are two critical measures that Latin American countries should adopt: moving away from Russia, China, and Iran, and strengthening counter-intelligence efforts.
I believe that the Venezuelan migration is being used as a fourth-generation weapon of war.
How dire is the current situation?
I'm afraid we still don't know the nature of what we're facing. I am convinced that the Sao Paulo Forum is a propaganda tool.
I think Cuba and Venezuela are tools that are being used in a much larger geopolitical puzzle. The other pieces are in Europe, Asia, and the Middle East.
The events of recent weeks have taught us that we cannot focus only on Venezuela. I have always said: for victories inside Venezuela, we have to take action outside the country.