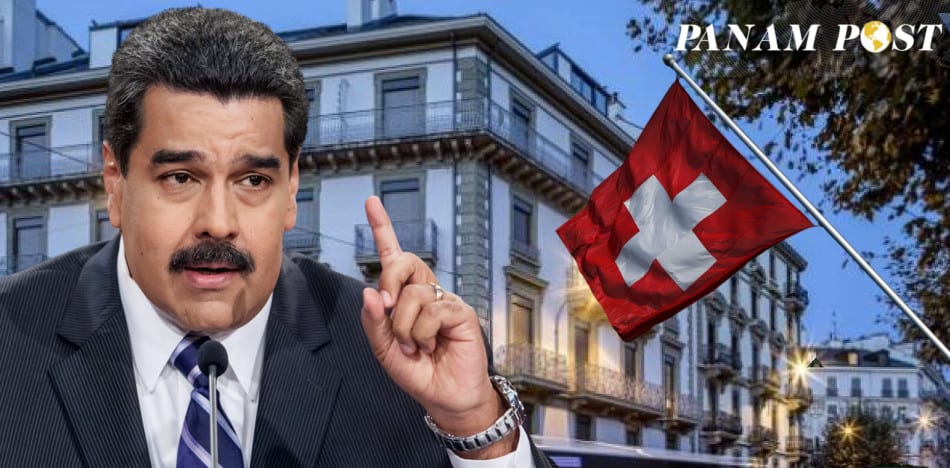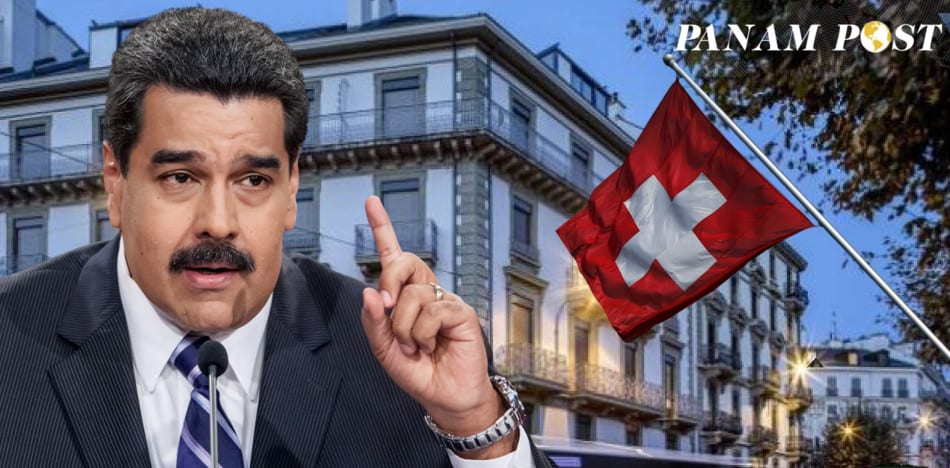 The Swiss bank CBH Compagnie Bancaire Helvetique SA, based in Geneva, was the financial institution that enabled transfers of millions of dollars between former Venezuelan food minister Carlos Osorio and Naman Wakil. The latter secured major contracts to supply meat to the South American country.
In a broad investigation into Venezuelan corruption, U.S. prosecutors are investigating dubious contracts that favored Wakil. A Bloomberg report revealed that amid food shortages and the crisis in Venezuela, Osorio's relatives reportedly received 5.9 million USD for the meat contracts.
A Swiss bank keeps cropping up in Venezuelan corruption cases https://t.co/oSZdiU4SFh

— Bloomberg (@business) October 15, 2019
Investigations show that the Swiss bank "multiplied eightfold since 2006" because Venezuelan customers made millions doing business with the regime and used the financial institution to hide the money.
According to economists, the corruption of the Hugo Chavez and Nicolas Maduro regimes diverted public funds amounting to at least 385 billion USD from 2003 to 2015 alone.
According to El Confidencial, "if the annual plundering in recent years has been 20 billion dollars, that amount represents 20.7% of Venezuela's gross domestic product."
Bloomberg explains that U.S. prosecutors are investigating at least five Venezuelans who deposited money in CBH and are suspected of corruption.
And although the bank itself is not under investigation for cases of corruption, its Venezuelan clients have appeared in U.S. criminal cases since 2010. In fact, according to the inquiries, the financial institution also had employees who worked with lawyers in Panama and Luxembourg to set up businesses for clients.
A bank or "a laundering machine"
The CBH has allegedly become a monetary haven for dozens of Venezuelans involved in million-dollar corruption cases. Venezuelan extortionist Alejandro Andrade pled guilty to accepting more than a billion dollars in bribes, including tens of millions of funds drawn from a CBH account to buy private planes and cover expenses related to his horses, according to a declaration of facts attached to his guilty plea.
Raul Gorrin, one of Nicolas Maduro's close allies, did the same when he allegedly hid 5.6 billion dollars in Switzerland: money that the Chavista government misappropriated through corruption.
Investigations indicate that Gorrin laundered about 5.6 billion USD from public funds in Venezuela between 2011 and 2013.
He and his partner Gustavo Perdomo were the latest beneficiaries of ten accounts at the EFG Bank in Zurich and Compagnie Bancaire Helvetique (CBH) in Geneva, from where hundreds of million-dollar transfers were received and ordered.
Another businessman who reportedly mobilized millions of dollars from Chavismo through the Swiss bank is Danilo Diazgranados. Internal reports of the Swiss private banking entity CBH, dated from 2011 and 2013, indicate that he worked for several years in intermediation with the Venezuelan authorities and several banks.