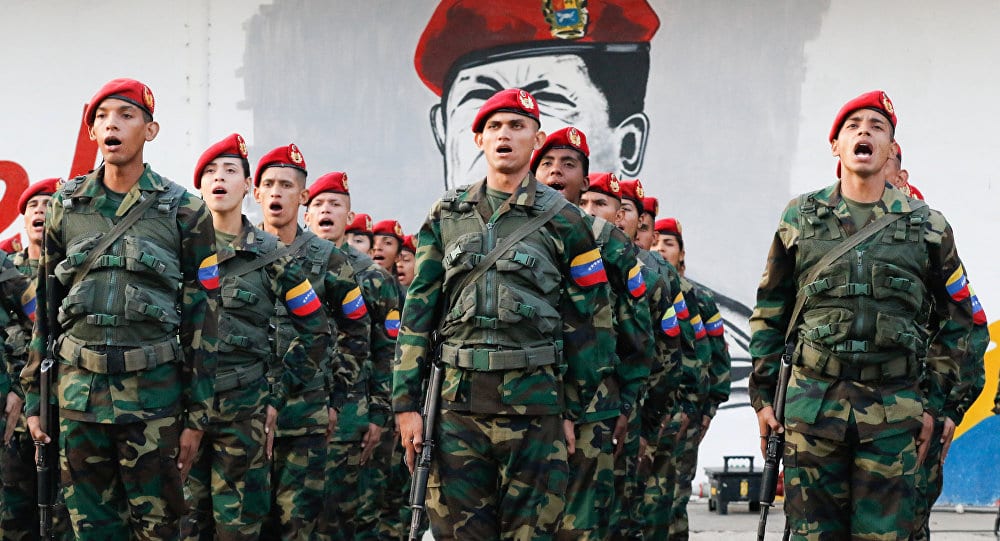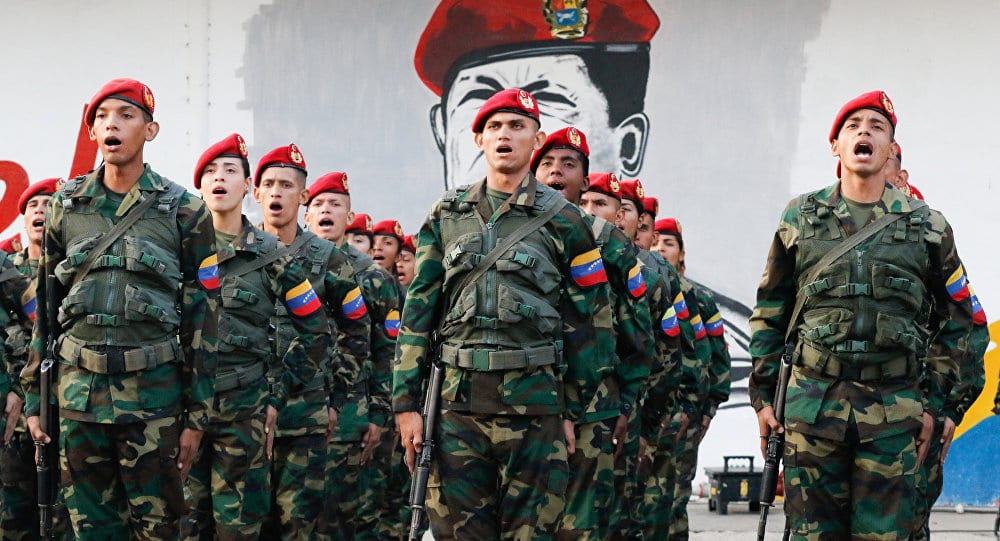 "It is unlikely that Moscow will be willing to participate in a fully-fledged military operation to defend President Maduro," a Russian expert told Mundo Sputnik News, a news agency operated by Rossiya Segodnya of the Russian Federation.
"In case there is a large-scale military invasion, I don't think the Venezuelan Army can handle the U.S. Army. But it will be able to inflict considerable damage on the sea. That could be enough for Americans to give up a military invasion by this route," Jeifets said.
The specialist clarified that the arrival of the Russian military in Venezuela does not represent any threat since they are only officials and technical specialists who assist the South American country to maintain Russian equipment.
"Those sent to Venezuela are not the soldiers of the Russian Armed Forces, but technical specialists. It's an important difference because these people are not expected to participate in combat, and it's effectively a planned personnel turnover," he said.
The specialist added that while Venezuela "receives fully functional antiaircraft defense systems, in case the need to use them arises," Russia demonstrates its geopolitical presence before the United States.
"We definitely don't plan to engage in an arms race with the U.S., but we show that they can't just be in our backyard; we can do it too," he emphasized.
He clarified that Russia is not opening a military base in Venezuela but that it can use the ports of the South American country.
"We are not opening a military base in Venezuela, but we have the opportunity to use its ports, and we can undertake joint military operations very close to the U.S. Thus, Venezuela's importance to Moscow lies in this sphere," he said.
The Russian expert's statements coincide with those issued by Craig Faller, head of operations of the US Southern Command, who pointed out that Russia's interest in the region is precisely to strengthen its presence to counter the interests of the U.S. government.
"The Russians are there. They are present and working for their national interests in a way that is 100% contrary to long-term stability in the region," Faller said.
Russia, the lifeline of Maduro
Venezuela's tyrannical regime is using Russia as a lifeline in all aspects, while Putin's government strengthens its presence in the region by continually challenging the position of the United States.
It is not in Putin's interest, under any circumstances, that Maduro gives up power, especially after receiving much of Venezuela's wealth. As the economy of the South American country has been devastated by more than six years of recession, Maduro's government has increasingly turned to Russia for the money and credit it needs to survive, offering valuable state oil assets in return.
In June, it was revealed that the Chavista regime gave Russia two new gas fields, granting it 100% control of the project and all rights to the extracted gasoline.
The Russian oil company already participates as a minority partner in several joint oil production projects in Venezuela, such as Petrovictoria, Petromonagas, and Petromiranda in the Orinoco oil belt, as well as Boqueron and Petroperija, in the state of Zulia. Additionally, in March, Maduro decided to move the Venezuelan Petroleum office from Lisbon to Moscow to strengthen the strategic partnership between the two countries.
International analysts assure that Russia continues to support Maduro not only to increase its presence in Latin America and inconvenience the United States but also because Venezuela has granted Russia concessions worth millions in financial matters.
The Russian oil company Rosneft has channeled more than 17 billion USD in loans to the Chavista regime over the last decade. Meanwhile, the European company received three million tons of oil in 2017 from its operations in Venezuela. Overall, Russia has invested in many Venezuelan industries, from banking to bus assembly. At the same time, among Latin American countries, Venezuela has been one of the largest buyers of Russian arms.