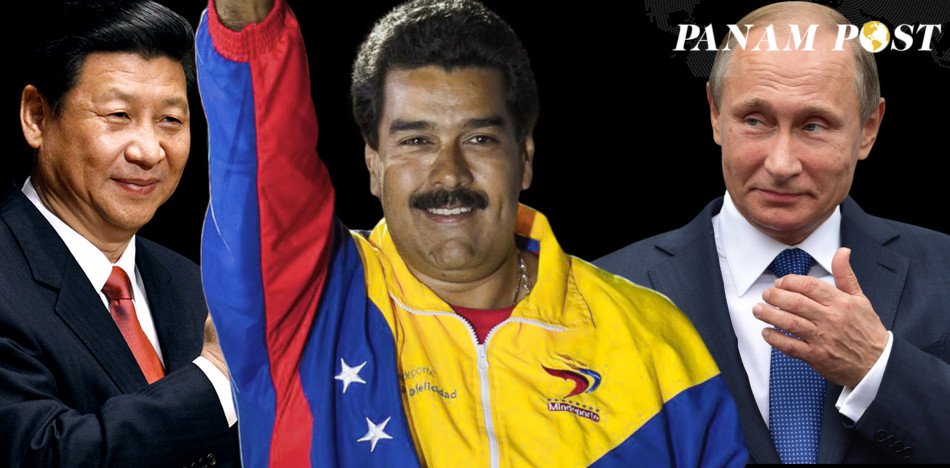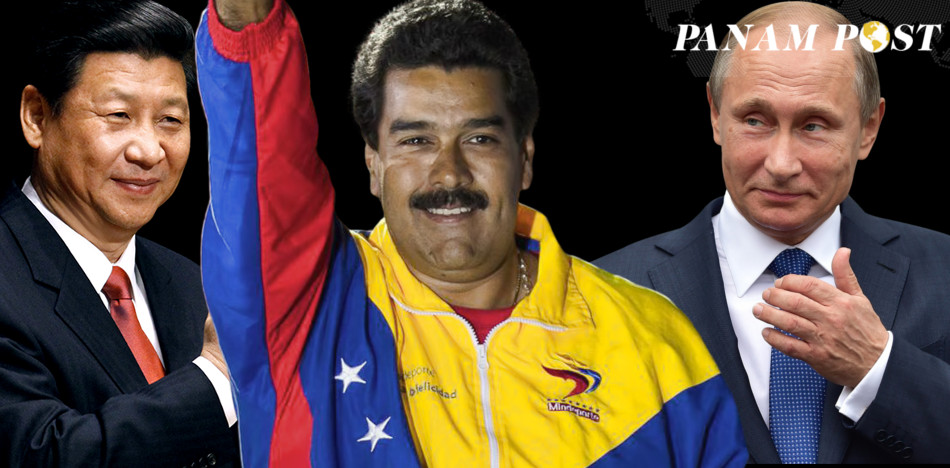 Spanish – Nicolas Maduro's main international allies, Russia and China, face serious internal problems: massive protests, nuclear explosions, and trade wars mean that the "savior" duo of the Venezuelan regime is not experiencing its best moment.
On the one hand, Vladimir Putin tries to deal with anti-government protests. On the other hand, controlling Hong Kong and resolving the trade disputes with the U.S are priorities for the Xi Jinping regime
Protests in Russia
The massive anti-government demonstrations taking place in Russia intensified after the nuclear explosion at a maritime base in the city of Archangel, 1,200 kilometers north of Moscow.
The accident caused during new intercontinental missile tests likely resulted in five deaths. The government tried to hide some of the information, claiming that there had been only two fatalities, but the company responsible had to admit in a statement that there were five fatalities and that three others were transferred to the principal city of the country for medical attention.
#URGENTE 33 años después de la tragedia en central nuclear de Chernobyl, se registra un nuevo caso pero en la localidad de Severodvinsk en Rusia, tras una explosión por prueba nuclear. Esto empeora radiación en ese país, porque la de Chernobyl aún no desaparece del ambiente #8Ago pic.twitter.com/mDEvwklrVm

— Gabriel Ramos (@Gabo_ra27) August 8, 2019
Radioactivity levels had risen more than usual in and around Archangel, where pharmacies ran out of iodine. It was the first thing the inhabitants resorted to, fearing that the radiation levels would affect them.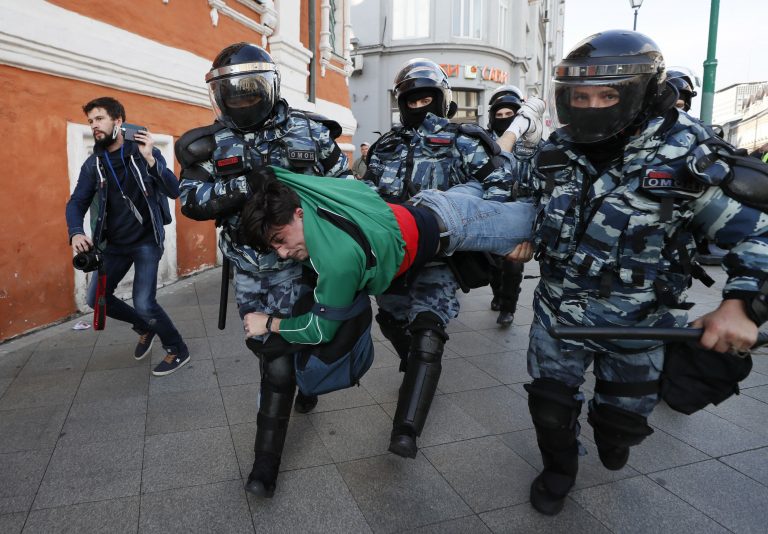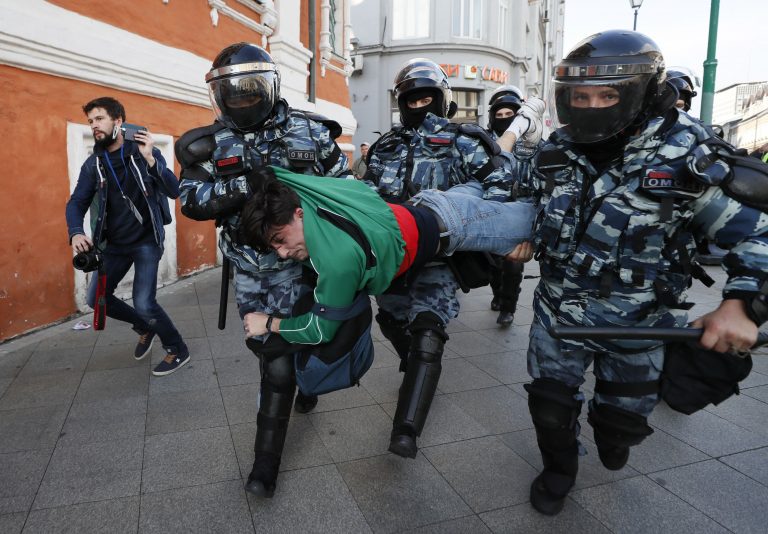 Besides the radioactive leak, Putin faces protests all over the territory. Against this backdrop, as is happening in Venezuela, the leader of Russia opted to repress citizen demonstrations and carry out dozens of kidnappings and arrests in the face of growing discontent against his administration.
It remains to be seen what consequences Russia might face by continuing to support the Maduro regime economically and militarily. If the United States increases sanctions against Russia, Putin's government will have to deal with a new problem. However, even the dictatorship in Venezuela offers excellent economic benefits by giving Russia access to mining, gas, and oil.
Xi Jinping, Hong Kong, and the trade war with the USA
Another strategic ally of Maduro, China, is in a similar situation. Solving the problem with Hong Kong is among Xi Jinping's top priorities. Additionally, its economic landscape includes sanctions and trade disputes with the United States, thus worsening the situation.
Thousands of citizens in Hong Kong took to the streets after their local authorities tried to pass an extradition agreement with China. The primary victims of extradition will be opponents of the Xi Jinping regime. Protestors thronged the streets, subway stations, as well as the airport. They avoided the threats and defied the repressive machinery of the Communist Party, which uses the Chinese mafias to repress opposition voices on Hong Kong soil.
Mientras tanto, en el aeropuerto de Hong Kong… pic.twitter.com/dH27P7ZerH

— Alejo Schapire (@aschapire) August 13, 2019
In addition to these internal problems, China must deal with its trade war with the United States, a conflict that began in March 2018 after U.S. President Donald Trump announced his intention to impose 50 billion USD in tariffs on Chinese products. In retaliation, the Asian country's government imposed tariffs on more than 128 U.S. products, including in particular soybeans, one of the leading U.S. exports to China.
Venezuela relieves Russia and China, Maduro's "lifesavers."
While Russia and China face their internal problems, they also become Maduro's "lifesavers." The dictatorship in Venezuela has increasingly turned to Russia and China in search of the money and credit it needs to survive in power, offering in exchange precious state assets.
Russia continues to support Maduro, not only to increase its presence in Latin America and inconvenience the United States but also because Venezuela has granted Putin millions in concessions in financial matters. Despite facing internal problems, the regime in Venezuela also offers relief to Russia.
The Chavista regime gave two gas fields to Russia, granting the country access to 100% of the project and all rights to the extracted gas. Furthermore, Rosneft, a Russian state oil company, is already a minority partner in several oil projects in Venezuela.
Over the past decade, Rosneft has channeled more than 17 billion USD in loans to the Chavista regime and has acquired three million tons of oil in 2017 as a result of its operations in the South American country. Overall, Russia has invested in a large number of Venezuelan industries, from banking to bus assembly.
At the same time, among Latin American countries, Venezuela has been one of the largest buyers of Russian arms. Moscow, Venezuela's second-largest creditor after China, became Caracas' first arms supplier, with contracts since 2005 worth tens of billions of dollars.
For its part, China is also continuing with its plan to rescue Maduro from international sanctions and has committed itself to the regime to bolster the refining network abandoned by Chavismo.
This is not the first time China has rescued the Chavista regime. In November 2016, it was revealed that Maduro signed an agreement with China to increase oil exports. The Venezuelan government and China's National Petroleum Corporation (CNPC) agreed on a 2.2 billion USD investment plan that would supposedly increase oil production by 277,000 barrels a day.
Due to the non-payment of credits granted to the regime on several occasions, the Asian country has threatened to stop helping Venezuela in the face of non-compliance with binational agreements. In fact, in May 2018, Venezuela had lapsed the grace period that China had granted it to pay the colossal debt of more than 20 billion USD. On that occasion, the Asian power made it clear that it would not offer any relief to Maduro if he did not start paying what he owed.
However, in July of that same year, the regime managed to get China to grant it a credit of five billion USD to be used for "rescuing oil production in Venezuela." This never happened. So far, the destination of the money for 2016 and 2018 is unknown. However, it was a kind of "lifeline" for Maduro, who under his management managed to reduce the production and export of crude oil to historic lows.
China has become Venezuela's primary financial partner, lending more than 60 billion USD over the past ten years. Venezuela pays for those credits with shipments of crude oil.
China and Russia are on the brink of a financial blockade
The U.S. government is considering sanctioning Maduro's main allies for their constant support for the Chavista dictatorship. In fact, the last executive order signed by President Donald Trump establishes that any company that maintains commercial relations with the regime will be sanctioned. With the new measures, the United States seeks to send a warning to Russia and China, Maduro's allies.
Specifically, the order authorizes the Secretary of the Treasury Department, in consultation with the head of Foreign Affairs, to "impose sanctions on those who support Nicolas Maduro and his illegitimate regime," the White House said in a statement.
At the Lima Group's conference, John Bolton, national security advisor to the Trump administration, asked Beijing and Moscow to withdraw their support for Maduro, and told them that if they continue to back him they may never be able to recover the money they are lending him, because the Venezuelan government has seen its revenues substantially reduced.