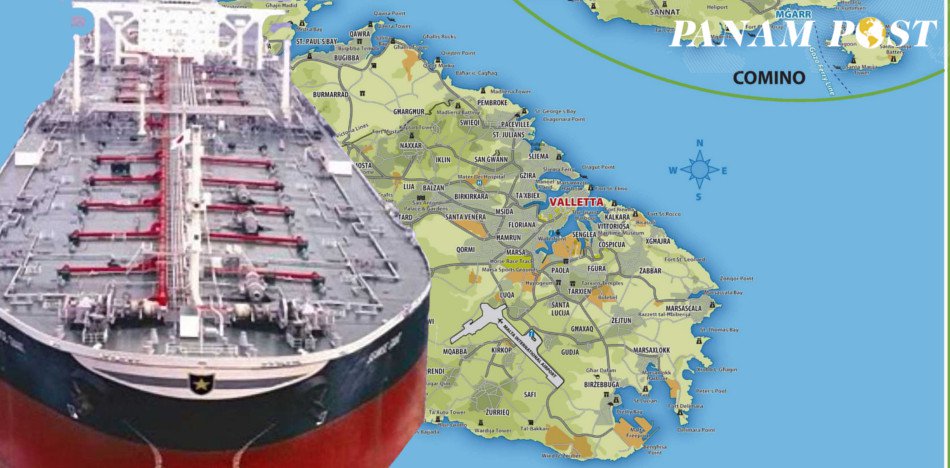 Malta, a Mediterranean archipelago that lies between Sicily and the coast of North Africa, has become a new ally of the Nicolás Maduro regime, allowing the dictatorship to transfer crude oil as contraband from ship to ship.
The local newspaper Times of Malta reported that to circumvent international sanctions, the regime is using Hurds Bank, a site located in eastern Malta.
The United States has already issued a type of partial embargo that warns companies and people not to do business with the dictatorship in order to avoid being sanctioned. However, Malta has ignored the warning. The situation is curious, because in April the government of Malta prevented the passage of Russian planes that were heading to Venezuela.
According to Lloyds List, an important international maritime newspaper, since June at least ten chemical or product tankers were tracked from ship to ship in Maltese waters. The products are transferred offshore and then head to Venezuelan ports.
The cargo sails to Venezuela, in some cases with the automatic ship identification system turned off, passing through the Strait of Gibraltar on its transatlantic voyage. According to Lloyds List, around 400,000 tons of refined products have been shipped since the beginning of June.
While Venezuela's oil production is currently at its lowest historical levels, about 39 tankers have sent crude oil to India this year and another 48 tankers arrived in China.
On the other hand, RigZone reported in July that Venezuela received at least 616,000 barrels of gasoline as well as 500,000 barrels of vacuum gas oil between June and July, and that the cargoes had sailed from the port of Taman, located in the Sea of Azov, in eastern Russia.
The dictatorship's strategies to avoid sanctions
The Maduro regime uses at least five different tricks to evade international sanctions and fulfill shipments of oil. Converting ships into "ghosts" and warships, transferring oil as contraband, changing the names of sanctioned ships, and kidnapping the crew, are just some of the measures that Chavismo has implemented.
An article by Bloomberg reveals that the Maduro regime is changing the name of the ships and turning off their transponders in order to make them "disappear" from radar so that they can reach their destinations, including Cuba.
Likewise, the Venezuelan state oil company, PDVSA, has other means to evade the sanctions: it transfers the barrels of crude oil to foreign ships dedicated to bringing the cargo to its destination. It is a measure that resembles those used by smugglers or drug traffickers to avoid international justice.
In addition, Maduro made the decision to convert some oil tankers into warships after guarding them with active personnel of the Venezuelan Armed Forces (FANB). This, when faced with the possibility that the United States might try to block the shipment.
The vessels used by the state oil company PDVSA, some of them flying under Panamanian flag, will now be guarded by Venezuelan military with weapons, prepared to face any blockade.