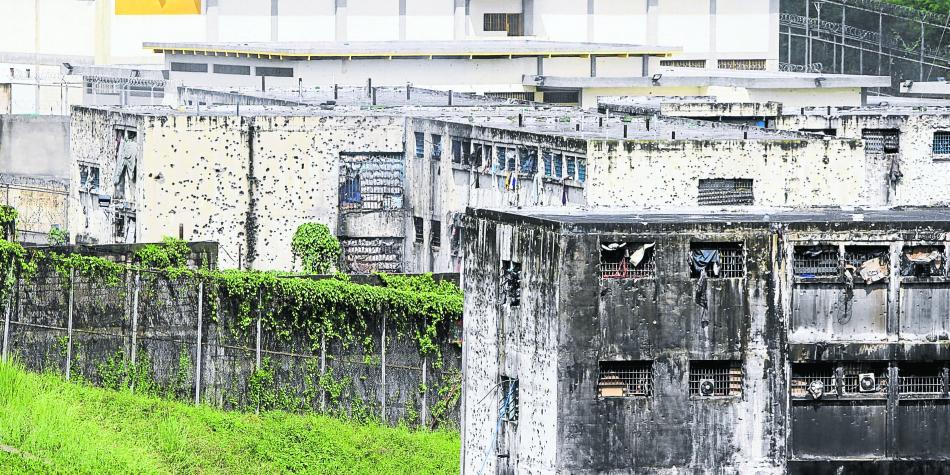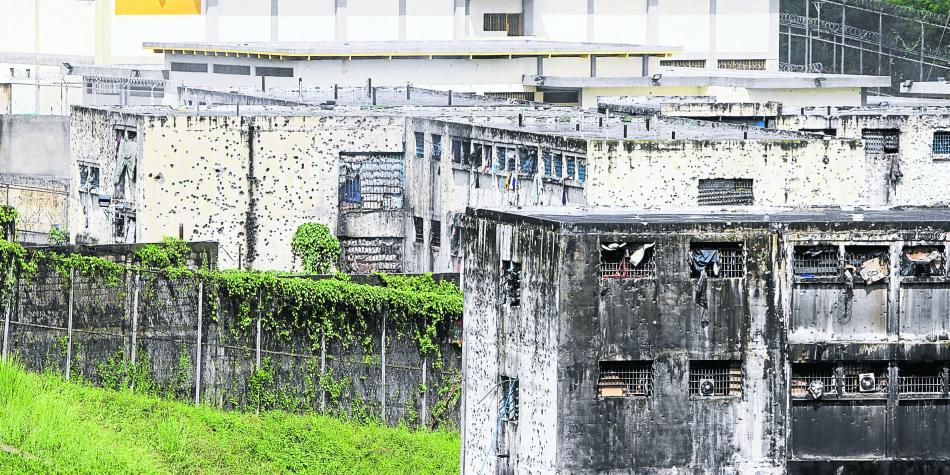 Spanish – Venezuela's prisons have become mass graves. Prisoners are essentially sentenced to death because the Maduro regime has abandoned them. During the first half of this year, almost 150 prisoners died in police and military jails.
According to figures from the Venezuelan Prison Observatory, since the creation of the Ministry of Prisons eight years ago, 2,700 people have died in custody, in addition to another 4,500 deaths during the Chavez period. Thus, a total of 7,200 inmates have lost their lives due to prison conditions.
#29Jul @HUMBERTOPRADOS director del Observatorio Venezolano de Prisiones: "Dicen que tienen el mejor sistema penitenciario del mundo y se le mueren las personas por salud, es porque no les brindan el tratamiento". #NoticiasEnVIVO por: https://t.co/1QcPa6bsXs pic.twitter.com/jawnMODvil

— VIVOplay (@vivoplaynet) July 29, 2019
A report published by the NGO Una Ventana a la Libertad (A Window to Freedom) indicated that 19,208 prisoners face severe precarious conditions where overcrowding exceeds 500%. Venezuela does not meet international standards of at least one custodian for every ten inmates.
The organization explains that there are more than 19,000 prisoners detained in just 2,014 cells meant for 3,704 people.
They further revealed that 149 prisoners in Venezuela died across preventive detention centers in 16 states in the country within the first half of 2019.
According to the report, there were 22 attempted escapes at prisons in four states and 14 escapes in six states, while 153 detainees did escape.
The director of the Venezuelan Prison Observatory, Humberto Prado, also reported that most of the deaths in the prisons were attributed to "health situations" and another 31% to violence.
Prado said diseases such as tuberculosis were "the first cause of death" among the prison population, which also suffers from hepatitis, malaria, and AIDS.
Magaly Huggins, a social psychologist, reported that the cohabitation "of healthy people with sick people is a constant cause of infections resulting in 20 deaths from diseases." She explained that most of them are preventable and curable.
While Nicolas Maduro's regime is silent in the face of hundreds of deaths in Venezuelan prisons, we must remember the Minister of Prison Affairs, Iris Varela, who has repeatedly asserted that "the deaths of prisoners are not within her responsibilities."
In 2018, after a riot in a police station in Valencia, the capital of Carabobo, a fire broke out that the authorities did not control thus and left dozens dead.
Varela said that what happened in the cells of the Carabobo Police is not her responsibility because supposedly "it does not correspond to the Prison Ministry". She also reiterated that Venezuela "today exhibits the best prison system in the world."
The reality is that impunity and the delay in judicial processes have generated historical overcrowding in Venezuelan prisons and police stations; the latter, which should be used for temporary detentions, have become permanent detention centers due to overcrowding in other prisons.
According to international norms, when the State detains a person, it has a higher obligation to protect his or her right to life and other human rights. However, in Venezuela, detention implies oblivion and neglect, to such an extent that one runs the risk of dying, whether from malnutrition, infectious diseases, riots, or even fires.
Constitutional lawyer and human rights advocate Jose Vicente Haro pointed out that despite being illegal in Venezuela, the death penalty, in fact, seems to be a state policy.
"This happens repeatedly and is the liability of the State, the regime, and its inhumane prison system. Although the death penalty was abolished in 1863, the punishment de facto exists in Venezuela," he said.
In 2016, the news broke that Venezuelan prisons house mass graves. Últimas Noticias quoted inmates of the General Prison of Venezuela who claimed that the so-called 'prans' or prison leaders "break the floor, put the bodies in, put lime over them, and cover them again with cement."
Political prisoners treated as ordinary prisoners
According to the Venezuelan Penal Forum, there are 550 political prisoners in the South American country. Most of them get the same treatment as ordinary prisoners in crowded facilities.
#30Julio Son 550 #PresosPolíticos en #Venezuela según lista actualizada del @ForoPenal enviada a @Almagro_OEA2015 y @UNHumanRights para su verificación y certificación. pic.twitter.com/Lza2vxXrYa

— Alfredo Romero (@alfredoromero) July 30, 2019
The situation of political prisoners is as tricky as that of those detained for ordinary crimes as they are not only abandoned but also tortured to death.
The headquarters of the Directorate General of Military Counterintelligence (DGCIM) in Caracas operates as one of the torture centers of Nicolas Maduro's regime, where more than one hundred inmates, including twenty high-ranking military personnel, remain isolated in basements without ventilation or sunlight. They live in a nightmare that many never imagined.
There are more than 160 soldiers detained for political reasons. They are accused of "Treason against the Homeland" because it is the charge that entails more years of imprisonment.
Dozens of reports reveal the methods of torture used by the dictatorship against dissidents; but above all, some point out that the majority of the perpetrators are Cuban nationals who arrive in the South American country to threaten the lives of Venezuelan political prisoners.
In 2018, the international NGO Casla Institute documented 190 cases of torture whereby at least 11 of the victims claim that their torturers are foreign agents, specifically from Cuba.
The accounts indicate that the abuses are committed mainly in the General Directorate of Military Counter-Intelligence, which depends on the Vice Presidency of Venezuela, and where Lieutenant Commander Rafael Acosta Arevalo was tortured.
According to the document, the most common methods are beatings, chaining, and simulated drowning. Torturers also allegedly use tear gas and electric shocks to interrogate detainees.
Crime Universities
While political prisoners are tortured and murdered, "the good goes bad, and the bad becomes worse" in the prisons of Venezuela, which have become "crime universities."
According to Humberto Prado, in the case of Venezuelan prisons, the authorities cannot speak of "any achievement" or of having "the best prison system in the world," given that they have not resolved problems such as overcrowding, procedural delays, violence, health, and the trafficking of arms and drugs in prisons.
A report by the NGO Ventana a la Libertad (A Window to Liberty) revealed that at 46% of preventive detention centers, the custodians charge for the entry of food, drinks, and medicine for the prisoners even though a daily diet and medical attention are absent at the facilities.
Prisons in the South American country face two distinct realities. On the one hand, some have been forgotten along with their prisoners, and on the other hand, there are the detention centers that have become entertainment centers, especially for prans or gang leaders.
Today, the country's prisons have prans (prison leaders, in some prisons, there is the main one and several secondaries who are answerable to him) that exercise control. From the prisons, they plan and execute kidnappings via telephone, charge a ransom for stolen vehicles, charge weekly payments to other inmates as a "fee" to be able to live and stay in the country's prisons.
Criminal lawyer and criminologist Luis Izquiel told the PanAm Post that "Venezuelan prisons do not rehabilitate but are schools for delinquents". He also said that there are jails, like the Tocoron prison, which function more like a "vacation club."
The Tocoron prison has, for example, discotheques, gambling stalls, a swimming pool, the restaurant "La sazón del hampa," etc. It would seem that criminals are not going to pay the penalty but instead go on holiday.
The same is true of the prison on Margarita Island. What should be a prison has become a place to relax and disconnect from the outside world. The prisoners are treated exceptionally well; their families have the possibility of living with them, as they all live harmoniously.
The inmates here have several swimming pools and restaurants, free internet connection, a baseball field, a gallery, musical groups, and even a DJ who livens up the parties on weekends. In some of these prisons in the country, prisoners do not suffer from food shortages; but it all depends on which pran is in charge, as each facility has its own rules.