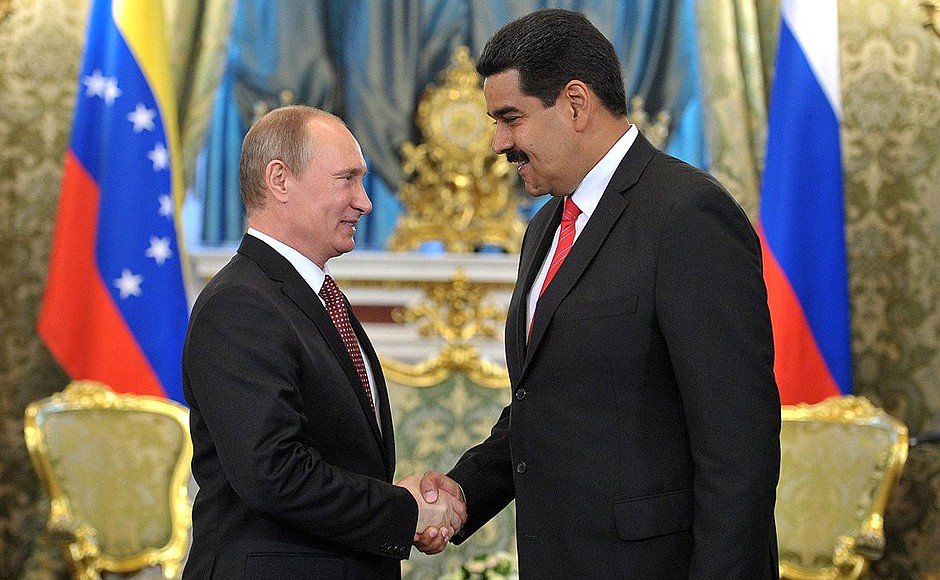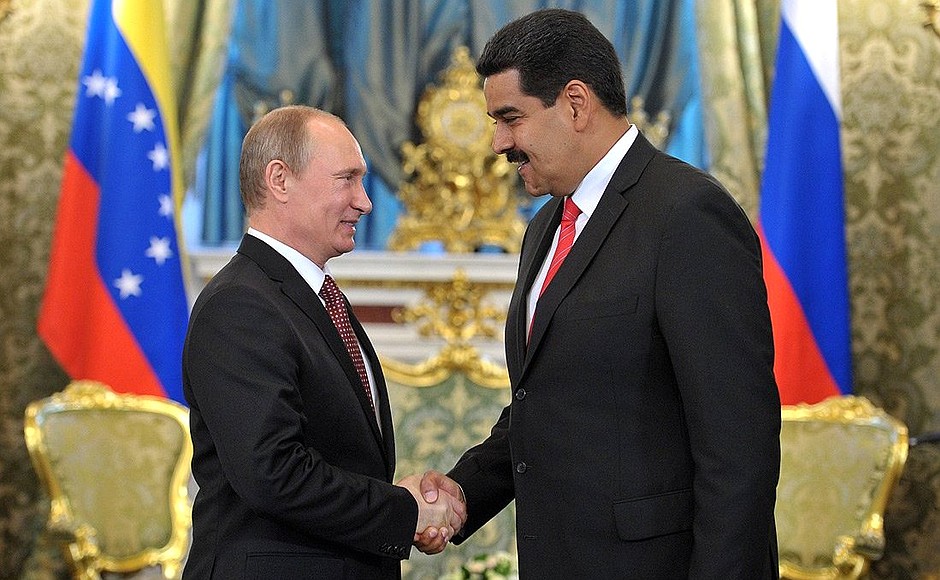 According to Bloomberg, the dictatorship is preparing for increased U.S. sanctions and is seeking an alternative method to Swift to obtain resources to help Maduro stay in power.
Swift is a banking communication channel to facilitate transfers between financial institutions around the world. It provides all its partners with an encrypted messaging service for cross-border transfers. When an issuing bank makes a transfer, it is, in turn, generating a message indicating that funds will reach its customer, and is irrefutable proof that those funds will reach the recipient.
Según esta nota de @business, Maduro estaría planeando cambiar a un sistema de pagos con SWIFT ruso, para evadir las sanciones de Estados Unidos y seguir desangrando a Venezuela. https://t.co/h8BSvfJYvP

— Emmanuel Rincón (@EmmaRincon) July 16, 2019
Maduro's regime is looking to replace the Swift with a Russian system. However, specialists informed Bloomberg that transactions would require the approval of the Central Bank of Russia.
U.S. sanctions against Maduro's regime have managed to isolate Venezuela from the global financial system and have hindered the financing of the dictatorship. Given the situation, the dictatorship has increased illicit gold sales and has asked contractors to open accounts in obscure banks to receive payments.
Bloomberg explains that while Russian officials said other countries would join the system, the only banks outside Russia include a lender from Belarus and the central banks of Abkhazia and South Ossetia, the Russian-backed separatist regions of Georgia that. These lenders, like the Chavista regime, are isolated from the international financial system.
It would not be the first time that Russia has helped Maduro to avoid the effects of international sanctions since it also did so with the creation of the Petro cryptocurrency, the signing of PDVSA invoices, and the accommodation of the offices of the state oil company in Moscow.
TIME magazine published an exclusive story revealing that Russia is Venezuela's secret ally in evading U.S. sanctions.
Rosneft assumes PDVSA bills
Maduro wants to change the traditional Visa and MasterCard payment systems to a Russian one. Furthermore, he wants to obtain money in cash using the Russian state-run Rosneft.
According to Reuters, the dictatorship in Venezuela is channeling cash flow from oil sales through Rosneft. PDVSA began to bill him for his oil sales.
The scheme uncovered by Reuters reveals that the Russian oil company "pays" PDVSA immediately at a discount on the selling price, and then charges the buyer the full amount later." He explains that PDVSA has asked its main buyers such as Reliance Industries Ltd. of India to make payments to Rosneft for Venezuelan oil.
Russia rescues Maduro from his downfall
Vladimir Putin has been receiving much of Venezuela's wealth, and it is not in his interest that Maduro steps down from power.
Over six years of recession has devastated the economy of the South American country. Maduro's government has increasingly turned to Russia in search of the money and credit it needs to survive, offering in return precious state oil assets.
In June it was reported that the Chavista regime gave Russia two new oil fields, granting it 100% of the project and all rights to the extracted gasoline.
The Russian oil company already participates as a minority partner in several joint oil production projects in Venezuela, such as Petrovictoria, Petromonagas, and Petromiranda in the Orinoco oil belt, as well as Boquerón, and Petroperijá in the state of Zulia. Additionally, in March, Maduro decided to move the Venezuelan Petroleum office from Lisbon to Moscow to strengthen the strategic partnership between the two countries.
Now Russia, China, and Turkey have become the "lifesavers" of Maduro. The Russian opposition leader Alexei Navalny said so, asserting that Russia finances the Chavista regime.
The Russian oil company Rosneft has channeled more than 17 billion USD in loans to the Chavista regime over the last decade. Meanwhile, the European company received three million tons of oil in 2017 from its operations in Venezuela. Overall, Russia has invested in many Venezuelan industries, from banking to bus assembly. At the same time, Venezuela has been one of the largest buyers of Russian arms among Latin American countries.
Owing to these debts and other economic ties, Putin has backed Maduro, for he would expect that if President Juan Guaido assumes power, the new government will expel those who supported Maduro and revoke Russia's privileged access to Venezuela's oil fields.