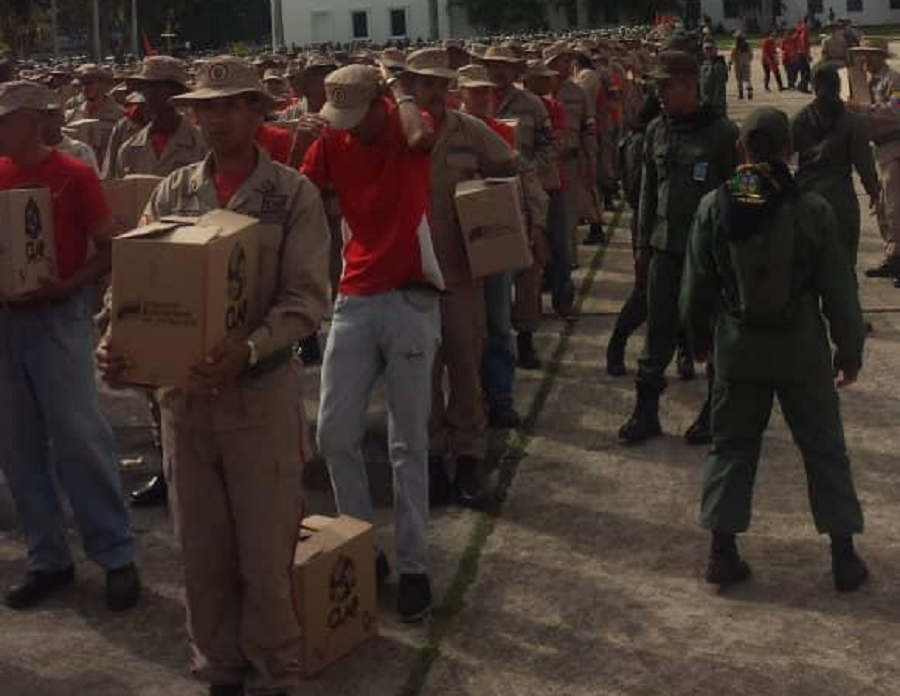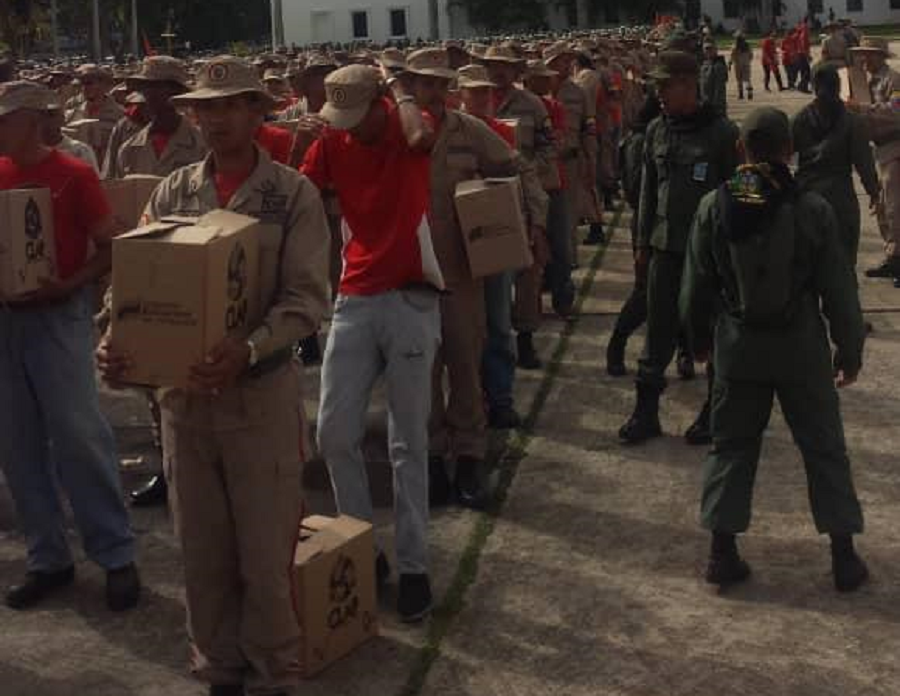 The regime of Nicolas Maduro just celebrated 208 years of the Venezuelan Declaration of Independence. Instead of the traditional military parade, hundreds of militia members marched with boxes of subsidized food in their hands.
The socialism of Hugo Chavez and Nicolas Maduro has resulted in the degradation of the dignity of Venezuelans to the point that the majority of the persons in the military parade that used armed civilians were senior citizens, indicating their total dependence on the so-called "benefits" that the dictatorship offers.
No sé ustedes, pero la verdad es que da tristeza pensar que en un desfile militar protocolar se incluya esta lamentable imagen de discriminación. La cajita de CLAP como ejemplo de un país qué pasa hambre pic.twitter.com/MdIARZdniD

— Sebastiana Barráez (@SebastianaSin) July 5, 2019
Independence day in Venezuela, celebrated each year on 5th July, is popular for the famous parade of the Armed National Forces (FAN) in Los Proceres, Caracas where they display all the military components (Twitter)
The CLAP food boxes, as well as the Chavista Carnet de la Patria, are supposed "benefits" that Chavismo uses to control the people and maintain their dependence on the administration. In the past, they constructed houses to satisfy the poorest people. Now, during the humanitarian crisis, the regime sustains the most vulnerable population with subsidized boxes.
Nicolas Maduro's regime uses the militia for its advantage. On the one hand, it has trained them to use arms supposedly to defend the revolution. On the other hand, it uses them to produce "food for the people."
"With one hand we defend the revolution with a rifle and with the other we sow and produce," Maduro said in April, swearing in 2,199,907 militias.
Maduro has degraded the military corps so much that now the traditional parade of the Armed Forces includes elderly civilians.
On 24th June, the Day of the Venezuelan Army, as part of the commemoration of the Battle of Carabobo, the dictator excluded the military and announced that by 2021 Venezuela would have four million armed militiamen (Chavista paramilitaries) who respond to the call of the "Bolivarian revolution."