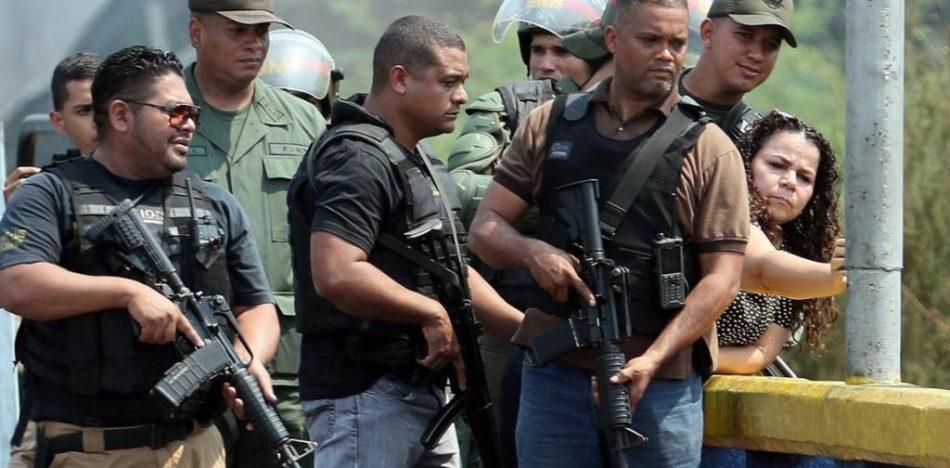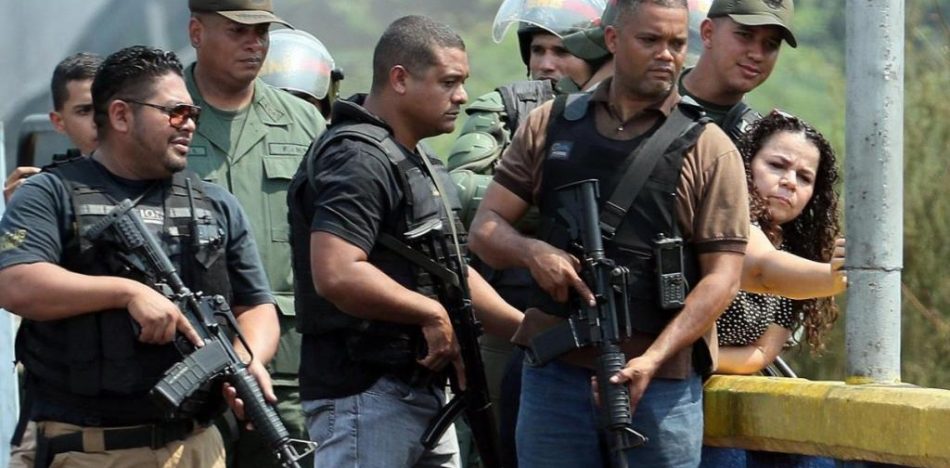 The Chavista Minister of Prison Affairs in Venezuela created a parallel army using the prisoners as soldiers to defend herself and the revolution.
Iris Varela declares that she is the "commander" of her own battalion for which she asked the regime of Nicolas Maduro for supplies of some 30,000 rifles.
Manuel Ricardo Cristopher Figuera, former chief of the Bolivarian Intelligence Service (Sebin), revealed in an interview with The Washington Post that in a meeting, Varela asked for weapons for her private army.
Figuera recalled that the minister said, "she had several prisoners trained" and that "she was their commander."
The former head of intelligence remarked that his main concern regarding Maduro's departure is "the internal operations of the dysfunctional government divided between warring officers."
The existence of armed prisoners in Venezuela is well-known. According to reports by representative Jose Trujillo, prisoners liberated by the regime participated in the massacre in Santa Elena de Uairen at the border with Brazil.
On that occasion, Varela, and Freddy Bernal, the national coordinator of the Local Supply and Production Committees (CLAP),  provided the Maduro regime with approximately 100 prisoners to "defend" the Chavista revolution.
Social media users published an audiovisual clip on Twitter, showing several individuals in yellow vests in a firm position before the ruling party.
Para los que tenían duda de que habían soltado a presos delincuentes a defender a Maduro y a masacrar al pueblo era una mentira, una exageración, una calumnia mediática, aquí está la prueba. #Venezuela pic.twitter.com/Pww6x6IfmP

— Cristian Crespo F. (@cristiancrespoj) February 24, 2019
Prisoners as "defenders of the homeland"
In 2017, an open secret was finally confirmed: in Venezuela, the imprisoned criminals walk like kings, and Minister Iris Varela had already begun to train them as soldiers.
While ordinary citizens go hungry and face an unprecedented economic crisis, criminal leaders or 'pranes' live luxuriously. Wilmito (alias) was sentenced to 20 years in prison. Later, he was released and was enjoying a family vacation on a beach at Margarita Island. His case proves that criminals don't serve their sentences in Venezuela.
The news came to light not because Wilmito was free, but because strangers on the beach attacked him and shot him and his companions.
Wilmer José Brizuela Vera, alias "Wilmito," was serving a sentence for armed robbery, kidnapping, and complicity in homicide. He was supposed to be held in Vista Hermosa prison. However, two months ago earlier, had left the Aragua prison, also known as the Tocorón prison (where it is also unclear how he arrived), thanks to a benefit from the Guardian Trust Regime that the Minister of Prison Service, María Iris Varela, granted to him on December 18, 2016.
The Chavista official asserted that the criminals in Venezuela are leaders and can become "defenders of the Homeland" and socialism.
"I'm sure they are potential leaders. You have to meet certain conditions to rebel against a social context, and that has to be reversed for the greater good. What is good? If I have 50,000 prisoners in the country, I have the opportunity to educate them so that they can become defenders of the homeland," she said.
The minister added that she is preparing a proposal to provide prisoners a certification of military service to transfer them to a special reserve.
Other criminal armies for Chavismo
The former intelligence chief, Manuel Ricardo Cristopher Figuera, in his interview, also alluded to another discovery: the presence of terrorist and informal armed groups operating in Venezuela under the complacent gaze of the regime.
He also mentions the Colombian guerrilla group, the National Liberation Army (ELN), which promises to be the first line of defense in the event of a military intervention to overthrow Maduro.
In the South American country, the dictatorship has dedicated itself to arming civilians to defend Chavismo and the revolution, as is the case of the armed collectives and militias.
However, the dictatorship also has a group of Cubans who are in charge of protecting Nicolás Maduro. Figuera pointed out that Maduro has his security team made up of some 20 Cubans, and also has "three psychologists" who are in charge of analyzing the regime's speeches and their impact. Thus Figuera's information confirms journalistic reports and the U.S. claims that the Cuban dictatorship has a strong influence on Maduro besides providing 20,000 intelligence personnel in Venezuela.