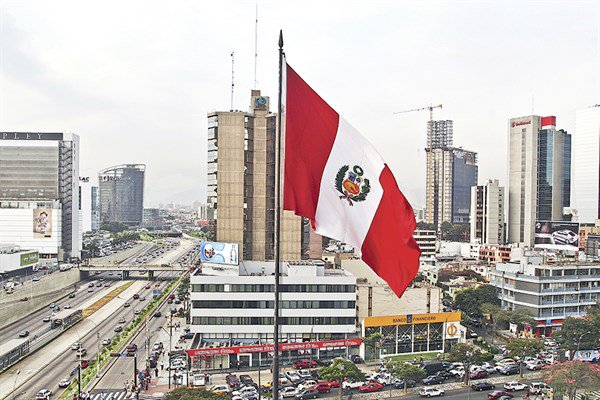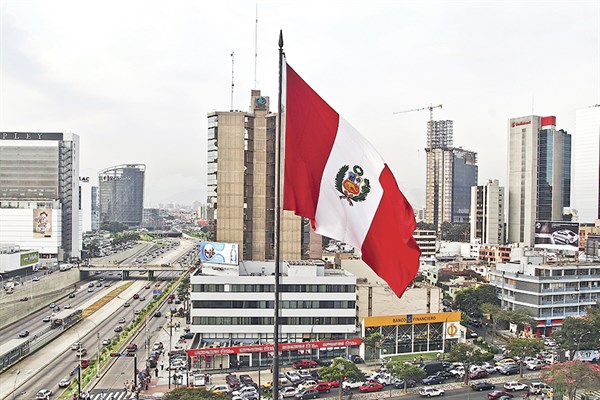 Peru maintained the highest economic growth in the region for the last two years. However, now, the country is facing high unemployment levels and an exponential increase in Venezuelan migration.
The latest report of the National Institute of Statistics and Informatics revealed that unemployment increased by 5.5%. In Lima, it is 8.1%, the highest recorded level in the last six years.
The number of unemployed persons increased by 19,000 in the first trimester of 2019 (January, February, March). The total number of unemployed people in the Peruvian capital is 420,900.
Specialists point out that the fragility of the Peruvian economy has been negatively affecting the labor market since more than one year, along with the increase in informal labor, and the elimination of formal jobs.
In the last 12 months, employment categorized as informal increased at a rate of 3.34% in urban areas. Meanwhile, formal employment increased only at 1.68%, according to INEI. The number of formal workers was about 8.55 million and that of informal workers, about 4.44 million. In other words, for each formal worker in urban areas, there are two informal laborers.
According to the newspaper, El Diario, the weakening of the economy and the arrival of Venezuelan labor has caused the rapid fall of formal employment.
79.456 ciudadanos extranjeros se encuentran laborando formalmente en el Perú.
De ese total, 40.117 son venezolanos. Es decir, apenas el 0,2% de la PEA (aprox.), o el 0,96% de los trabajadores formales.
Pero el Gob. de Cusco y el MTPE insisten en el proteccionismo.

— Daniel Macera (@danielmacera1) June 12, 2019
Luis Eduardo Falen, the head of macroeconomics and Inteligo SAB's Strategy and Analysis unit, told the Peruvian newspaper that the most significant growth in informal employment is due to the fall in private non-mining investment. He further added that the arrival of Venezuelan labor had generated a large labor force, thus increasing informal employment in the country.
According to official figures, of the 800,000 Venezuelan citizens in Peru, only 5% belong to the formal sector. The remaining 95% work informal jobs.
"The Venezuelan workers are mainly working in small companies of about ten workers. These companies are being sued for no compliance of labor laws," the economist added.
Apart from its political, economic, and social problems, Peru is now facing massive Venezuelan migration that has surpassed its stated capacity.
Mercedes Araoz, the vice president of Peru, for the first time, made harsh remarks regarding the arrival of Venezuelans. She admitted that the responsibility to offer jobs and services has doubled. The government of Martin Vizcarra has mandated Venezuelans to apply for humanitarian visas and present their passports to enter Peru.
Aaroz explained that the government had hoped that they would be able to enable the economy to grow to generate employment for 300,000 young people who join the workforce every year. However, now, they have an oversupply of labor as the country has received almost 800,000 immigrants in less than three years.
"Certainly, there are many (Venezuelan) people who are waiting. I wish we could place them properly. But, there is no space for them. Little more than 100,000 (Venezuelan) people have formal jobs. The rest work in the informal market. We don't want to affect those citizens who come here because of a humanitarian crisis," she said.
She added, "I stress that we are facing a phenomenon which is unique to the Latin American countries. Europe helped other countries to contain or adequately move around the reception of immigrants. But in our case, no one helps us, and we feel let down. It is a cruel reality. Last year, more than 300,000 Venezuelans arrived in Peru. It is a burden that doubles our responsibility to offer jobs and services."
A BBC World report explained that spending by Venezuelan immigrants in Peru showed an increase of 0.33 percentage points in the four percentage points of growth in Peru's GDP during 2018, according to a report by the Central Bank of Peru.
"One of the positives of this massive Venezuelan exodus is that it has enabled the economies of the migrant-receiving countries to be dynamic. All migrants have to rent housing, hire services, pay consumption taxes, and those who have formal jobs pay into the public treasury of this country," Oscar Perez, president of the NGO, Venezuelan Union in Peru, told BBC.