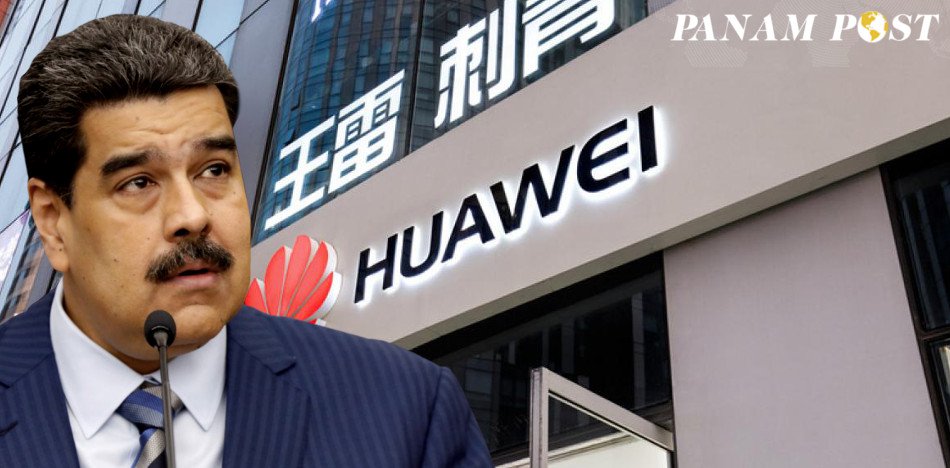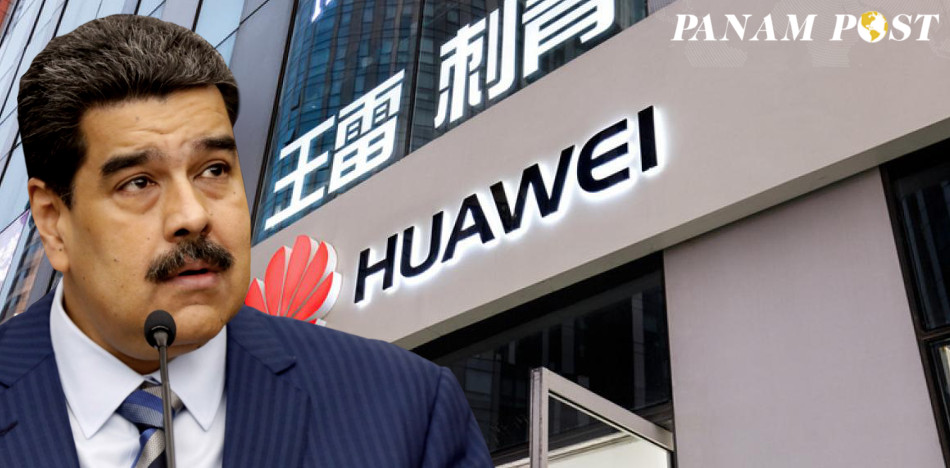 Nicolás Maduro's significant indebtedness to Huawei, a Chinese communications company, is negatively impacting his ability to use the technology to spy on Venezuelans in the short or medium term.
On Monday, June 10, Kimberly Breier, Undersecretary of State for Western Hemisphere Affairs, assured that the agreement between the regime of Nicolás Maduro and Huawei would facilitate repression in Venezuela. However, according to telecom expert Fran Monroy Moret, although it is possible that the regime would facilitate intelligence work through the technology of the Chinese company, that will not happen as long as the substantial debt remains.
Monroy, who is a journalist specialized in computing and telecommunications, and also a member of the board of directors of the Venezuelan Internet Society, said in an interview with the PanAm Post that Maduro owes Huawei between USD $400 million and USD $500 million.
"While there is a possibility that Huawei will be providing services to increase the surveillance of Venezuelans; from the perspective of the United States, the problem is that the Venezuelan State owes money to both ZTE and Huawei, and has not paid these debts for a long time,  then there is no negotiated agreement, and no further purchase orders," said Monroy.
The investment that Maduro announced in telecom will require at least USD $300 million for its implementation, and if he has not had the money to pay off the previous debt, it appears unlikely that he will have the resources for a new contract.
"You can do it: it's technically feasible, the software is there, and the possibility of espionage too, but Huawei doing it is unlikely. For now Huawei does not intend to sell anything to the Venezuelan state because it is owed money, according to the sources I have consulted," he added.
US Undersecretary of State Breier said that "although Maduro says he is investing in 4G with Huawei to improve telecommunications for all, the agreement facilitates their control and repression."
Venezuela also hired Chinese telecommunications company ZTE to create a national identity card that connects to a database that the government uses to control and repress Venezuelans, according to Breier.
ZTE and social control
A report that Reuters published in November 2018 reveals that the Chinese company ZTE helped Venezuela to build a social control mechanism through the Chavista Carnet de la Patria.
The ID card transmits data from its owners to computer servers and is linked to the delivery of subsidized food, health and other government social programs. ZTE played a major role in developing the program.
According to the regime, it was an "official expense of USD $70 million to strengthen national security"; however, as Monroy stated to the PanAm Post, the regime's debts are now problems as it seeks to extend social and technological control over the Venezuelan people.