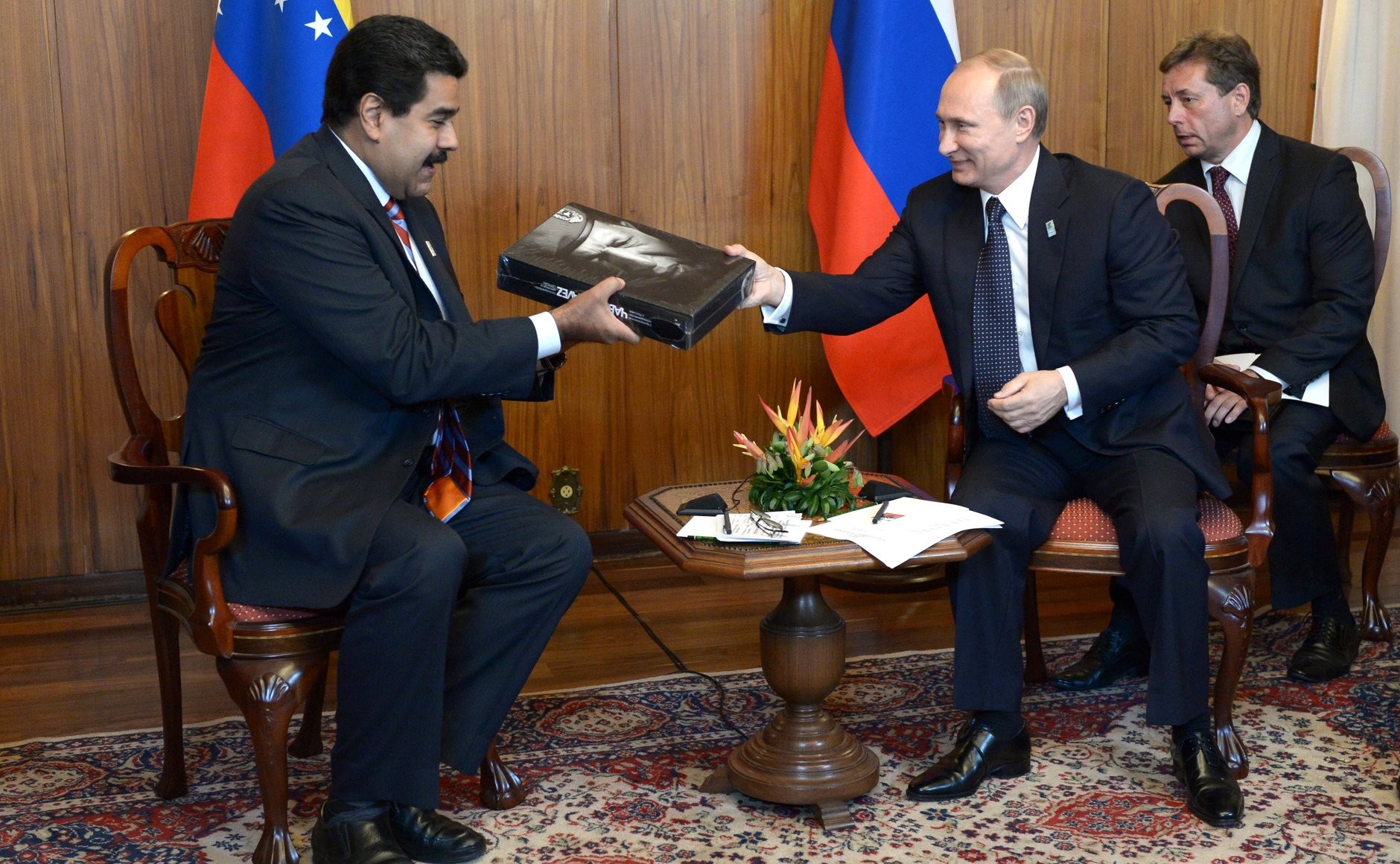 It is necessary to attack Nicolas Maduro's allies with sanctions and impose international pressure to defeat him. However, Latin American governments prefer to seek their self-interest rather than opposing those who have caused the tragedy in Venezuela.
The countries of the region, who oppose military intervention in Venezuela, should take measures such as imposing sanctions against governments that support Maduro and prove that they are taking steps to end the dictatorship.
Joseph M. Humire is an expert on the topic of national security and counter-terrorism. He has provided evidence to the United States Congress, as well as the European, Canadian, and Andean parliaments about the existence of transnational threats in the western hemisphere.
Noruega. Grupo de contacto europeo. Grupo de Lima. EE.UU. Todos comprobaron que Maduro, no acepta ninguna medida que ponga en riesgo la presidencia usurpada. ¿Entonces? ¿Cuál es el paso siguiente de comunidad internacional?

— Andres Velasquez (@AndresVelasqz) May 22, 2019
The specialist explained that Russia, Iran (along with Hezbollah), Cuba, and Turkey are the staunchest allies of Maduro. However, no government in the region has taken steps to confront the governments of Maduro's allies to end the dictatorship in Venezuela.
"Russia, Iran, and China have been the main allies of the regime; these three countries have become pillars of political, economic, military, and intelligence support for the Bolivarian revolution. Right now, when the regime is weakened, the alliance is stronger," said Humire.
According to Humire, unlike the military action in Syria, it is necessary to attack the allies of Maduro. "The regime is weak, but it doesn't mean that it will be defeated easily because the allies are beginning to strengthen the regime. The mistake in Syria was that global powers first attacked the regime, and then the allies."
Humire believes that governments of nations that have formed the Lima group agree that Maduro should be defeated, but they are not making efforts to sanction or punish the dictator's friends.
"Many countries from the Lima Group are signing contracts and doing business with larger economies like Russia, China, and Turkey. This is illogical. They are strengthening these countries and giving them legitimacy to interfere in Latin America, thereby helping Maduro," said Humire.
Humire doesn't merely suggest ending commercial ties with these countries. He recommends sanctioning them and prosecuting all illicit businesses that Russia, China, and Iran support.
"It is not like you can't have commercial relations, but it is necessary to attack illicit businesses. While the United States of America does engage in trade with Russia and China, it also sanctions and pressures Russia, and tries to weaken Putin's government in several areas of the middle east. The United States has different methods to put pressure on Russia. However, Latin American countries do nothing. They haven't imposed any sanctions to curb the corruption of Russia," he added.
"When a country is using black money, you have the reason to sanction it. I understand that there aren't any sanctions in Latin America because there is no legal framework to impose them. But this is a policy gap that needs to be filled. You have to improve your legal systems. There are Russian and Chinese state-controlled companies operating illegitimately with little transparency in Latin America," Humire declared.
The world needs to understand that Russia and China are continuously leveraging their financial and military support to the Maduro regime. Cuba provides robust espionage and human intelligence, which operate in the highest levels of Venezuelan politics and military.
The European Union is complicit and responsible for Maduro's ability to hold on to power. Similarly, the countries of the region have been quick to issue statements against the dictatorship, but they have avoided taking action or imposing sanctions to enable to fall of the regime.
Many countries, except the United States, have declined the option of military intervention in Venezuela. Moreover, they aren't taking any measures against governments who support Maduro.
For example, recently, it was revealed that the company, Russian Helicopters is planning to set up a center for technical maintenance of helicopters in Peru. The main partner of this company is Rostec, a state-controlled Russian corporation.
Similarly, China has strengthened its presence in Latin America and has emerged as one of the leading trade partners of many Latin American countries, including Uruguay, Chile, Bolivia, and Venezuela.
Iran has maintained its presence by sending Hezbollah terrorist cells without any opposition from countries in the region.
Meanwhile, countries around the world and in the region maintain their support for Maduro's allies and don't declare sanctions. They are sustaining the regime in Venezuela which intends to hold on to its power.