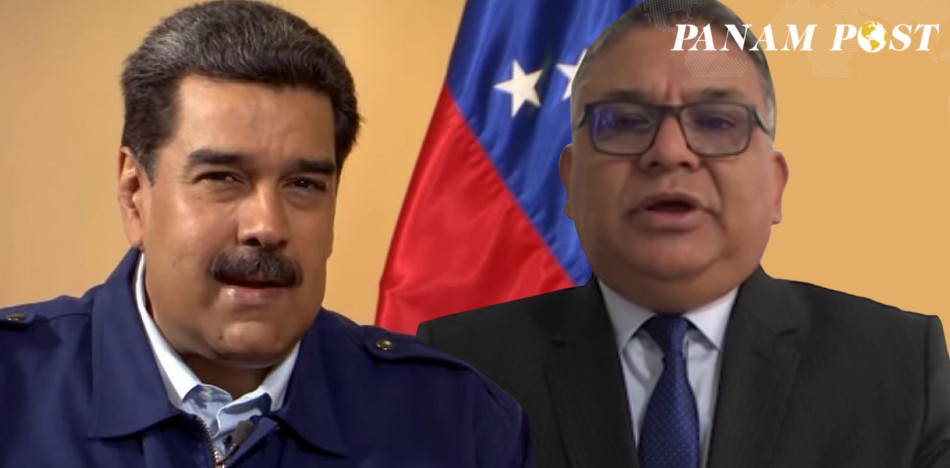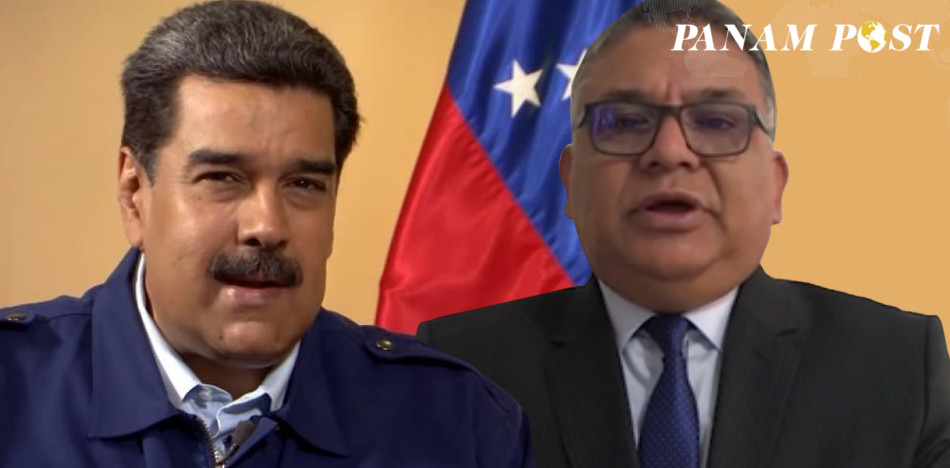 The Military High Command of Venezuela is in turmoil after the unexpected pronouncement of the General Ramon Rangel, who decided to break with Nicolás Maduro, but, above all, with the Castro regime. The rise of this general is key to understanding the Cuban intelligence system that Chavismo has allowed to infiltrate the institutions of power in Venezuela.
After the civilian-military uprising led by the interim president of Venezuela, Juan Guaidó, several soldiers bowed to the Constitution and decided to dissociate themselves from the dictatorship. However, Rangel's pronouncement can be described as one of the most relevant because it comes from a body directly linked to the Cuban military corps that currently occupies the South American country. It is also a key with regarding to understanding how Cuban intelligence operates in Venezuela.
In the video, published by the lawyer Rocío San Miguel, Rangel accuses Cuba of having killed Chávez to replace him with Maduro, and also called on the Venezuelan Armed Forces to adhere to Article 328, which states that the military should not be servile to a person or political bias.
"The meaning of the pronouncement of the Division General Ramón Rangel is very important; he knows about the Caracas-Havana business plot, the secrets of the treatment of Chavez's illness and death in Cuba, and the strategy that Chavismo is taking in its rupture with Maduro," San Miguel said after publishing the video.
"The intelligence system of Cuba must be in shock with the pronouncement of G/D Ramón Rangel," he said through his Twitter account, Rocío San Miguel.
El sistema de inteligencia de Cuba debe estar en shock con el pronunciamiento del G/D Ramón Rangel

Por cierto, compañero de promoción del actual Cmdte Gral de la Aviación, M/G Pedro Alberto Juliac Lartíguez

Ambos participaron en la intentona golpista del 27N 92

— Rocío San Miguel (@rociosanmiguel) May 12, 2019
In the video, Rangel blames the Castro dictatorship for what is happening in Venezuela: "I feel that, being in Cuba, I was not only subservient to a political bias, but also being subservient to Castroism, which has led us to what we have today as a result of this union between Cuba and Venezuela."
"It's time to get up, it's time to fight against this Castro-Communism, it's time for the National Armed Forces to become aware. I call on us to analyze our Constitution and to be truly loyal. Loyal to the motherland. And that's why I say: 'Never a traitor, always loyal to my country,' " he said. Rangel does not recognize Guaidó as president, but he does demand that the Constitution be complied with.
Rangel's statement reveals the breakdown of the Armed Forces of Venezuela and how the military closest to Hugo Chávez have decided, little by little, to abandon the Maduro dictatorship.
Rangel, for example, was one of the coup plotters of the second Chavista attempt on November 27, 1992 to overthrow former President Carlos Andrés Pérez and free Hugo Chávez from prison. He was a man of confidence of Chávez to the point that he commissioned a project to create a joint venture in Cuba where he spent the last six years.
The pronouncement of Rangel joins the most important that have occurred in recent weeks, such as the director of Venezuela's intelligence service SEBIN, Christopher Figueroa or retired General Hugo Carvajal, who for decades was very close to former President Chávez.
The US government has fulfilled its promise to remove sanctions against all officials who rebel against the dictatorship, just as it did with Manuel Ricardo Cristopher Figuera. We can expect forthcoming pronouncements from military officials that decide to adhere to the Constitution.
If the Cubans are dealt with, Maduro falls
Rangel's pronouncement could be key to unraveling the Cuban intelligence system in Venezuela if they are able to cooperate with international justice, since both he and retired General Hugo Carvajal know details of Cuban-Venezuelan maneuvers to perpetuate Maduro in power.
The control of Cuba over Venezuela "is more ironclad than they imagine," said Hugo "Pollo" Carvajal, who served as director of Venezuela's Military Intelligence.
Carvajal, who is in the hands of the American justice, could become a "key" man to offer information about the dictatorship in Venezuela, and the narco-state that governs that country.
The retired general has insider intelligence on Chavez. In fact, recently, through his Twitter account, he said that he gave evidence to international justice about what is currently taking place in Venezuela. In addition, he knows where the main Chavista leaders involved in human rights violations and drug trafficking are located; he knows how Cubans move around Maduro and what are the weak points of the dictatorship.
He also knows who are the frontmen for the leaders of the PSUV and their assets abroad; additionally, he has information on the terrorist groups that currently operate in Venezuela, as well as those that are financed by the regime and operating throughout the Americas.