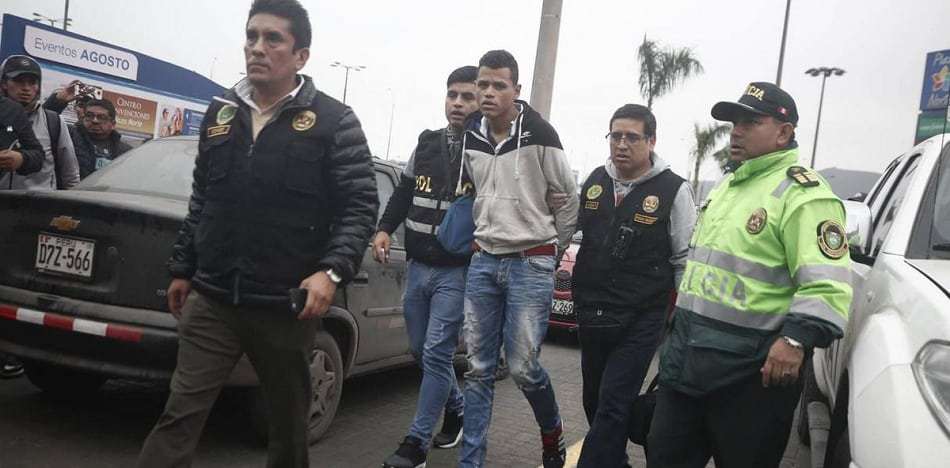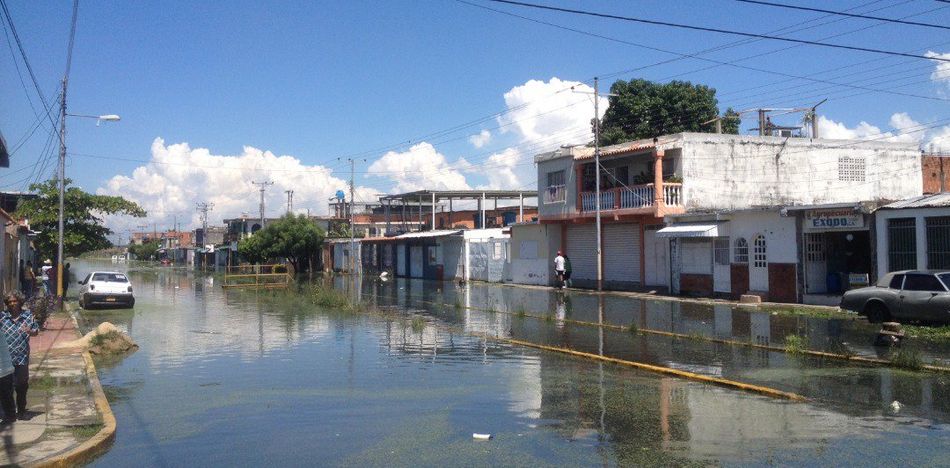 Every day new evidence appears that demonstrates to the international community that the Maduro regime is facilitating crime in other countries by allowing Venezuelans to cross the border in order to commit crimes.
Recently, it was learned that authorities in Peru arrested five Venezuelans belonging to the criminal organization "El Tren de Aragua"; the group was involved in kidnappings, robberies, and even hired assassins.
These are Venezuelans who, instead of being imprisoned in Venezuela for their crimes, are free to move about the country and beyond, like thousands of other Venezuelan criminals.
Last Saturday, August 4, the head of the Directorate of Criminal Investigations (Dirincri) of the National Police of Peru (PNP), Juan Carlos Sotil, explained in a press conference that at least fifteen members of "El Tren de Aragua" entered Peru over the last few weeks.
The situation reveals not only the vulnerability of land borders, but also the level of impunity that exists in Venezuela.
The five Venezuelan criminals arrested in Lima planned to assault a bank office. The most dangerous of them was Edinson Agustín Barreda, alias "Catire", who confessed to Peruvian police that he acted as a hitman in Venezuela and had killed at least six people.
"El Tren de Aragua" was formed within the union of a train company in the central Venezuelan region of Aragua; when the train was never constructed as planned, some members of the union went on to engage in extortion, kidnapping, robbery, and murder.
"Fifteen members of the Train of Aragua have entered Peru to commit a series of crimes, mainly of a financial nature, and planned to set up a branch of their criminal organization in our country," Sotil said.
The director of Dirincri pointed out that in Peru there are 72 Venezuelan citizens in prisons, 28 of them for serious crimes such as assaults or armed robberies.
Daniel Blanco, a journalist specializing in crime reporting, dismisses the hypothesis that there is a "state policy of sending criminals," however, he added that he suspects that there is an "open door policy where criminals are leaving without their police or criminal records being verified."
"When these criminals left Venezuela, they had to pass through passport control, and it would be reasonable to suspect that some kind of alarm must have been triggered. The question is, why were not they stopped in due time?"
According to Blanco, "the worst criminal wave is affecting Colombia…there is organized crime, the armed groups that were left without work and without money in Venezuela; there are paramilitaries who no longer have anything to eat and decide to emigrate. The criminals who have been affected in one way or another by the crisis are now in Colombia, then those who have a little more money reach Ecuador or Peru," he said.
"The typical profile of the Venezuelan criminal in Peru is the street criminal, who has prior experience in Venezuela; typically that involves membership in gangs. Most are extortionists, thieves, and some are even police," he explained.
"First they started stealing in the North Cone [the northern suburbs of Lima], which are marginal sectors where there is a lack of public lighting, poor road conditions, and a large number of motorized vehicles that allow them to continue committing crimes; then they started to steal from shops, extort money, steal from exchange houses, then banks, and we are already seeing organized criminal groups with military grade weapons applying the same modus operandi they did in Venezuela," he explained.
"The weapons are obtained here in Peru, on the black market. This has led them to form certain criminal networks and obtain weapons that are not legally registered; they buy them for USD $200 or $300. The grenades, I suspect, come from jungle regions where drug trafficking is rampant and guerrillas operate," he said.
Fermín Mármol, a criminal lawyer, told the PanAm Post that from a criminology point of view Venezuela is considered a porous country.
"Venezuela does not have the institutional strength to prevent the entry and exit of unwanted people, such as those involved in the illegal trafficking of drugs, arms, and ammunition," he said.
"In 2014 we saw warning signs regarding the emigration of violent Venezuelan criminality, to the Caribbean Sea, Panama, and Colombia. And today we know that it has reached as far as the United States and the Southern Cone," he added.
He explained that migration flows are generally not planned and therefore it is difficult to establish immigration control.
"Venezuela does not prevent the entry of minerals and precious stones. Neither does it detain people who are wanted by the authorities. This is a reason why working professionals have fled from the socialist state, and also why Venezuela has been a base for people who really intend to export a criminal modus operandi," he added.
Mármol explained that all this happens because the country governed by Maduro has high rates of impunity. "In Venezuela of every 100 crimes, only 8 are solved; thus the level of impunity is around 92%. There is a dire shortage of uniformed police officers and true patrol work, and the shortage of criminal investigation police is even more serious. Additionally, there is a sever shortage of prosecutors, both for civil and criminal cases. It is logical to assume that in a country with high levels of impunity criminals will seek to export their methods," he said.
He suggests that the solution is for countries with sound institutions to "remove these problems" by implementing the full weight of the law for criminals.
The Peruvian Minister of the Interior, Mauro Medina, said that the National Police of Peru will hunt down Venezuelans who, after arriving in the country, do not seek to regularize their immigration status. He added that the security agencies work together with their Ecuadorian and Colombian counterparts, while in Venezuela the databases are outdated.