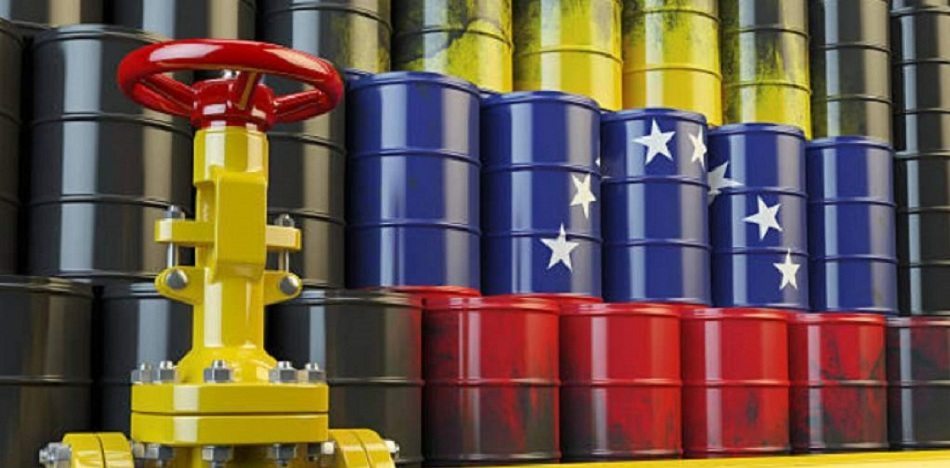 While it is estimated that oil could reach USD $100, Venezuela, which has the largest reserves of crude in the world, will benefit little or nothing from this increase.
According to a study by Bank of America, oil prices could rise thanks to the decrease in supply from Venezuela and Iran, a situation that would have great effect on global markets.
While Venezuelan production is falling to historical lows, the rest of the petroleum-producing world will be benefiting from an oil bonanza.
BOA explains that as global inventories decrease, brent crude, for example, will reach an estimated USD $90.
Goldman Sachs, for its part, predicts that Brent will rise to USD $82.50 a barrel in the coming months, but estimates that oil will fall again in 2019.
Maduro, who has always blamed Venezuela's current economic crisi on the fall in oil prices, now remains silent in the face of this new price increase that should be propelling Venezuela towards prosperity.
According to the Organization of the Petroleum Exporting Countries (OPEC), Venezuela is the country with the largest proven reserves of crude oil in the world with 296.5 billion barrels. However, paradoxically, the export and sale of crude oil is not a profitable business for the South American country after years of neglect in the socialist economy.
Data published this week by OPEC revealed that oil production in Venezuela fell this April to 1,436 million barrels per day, 41,700 less than in March.
From exporter to importer
The economist José Toro Hardy, who was a senior member of the PDVSA board before the arrival of Hugo Chávez, explained to the PanAm Post that the price increase will not benefit Venezuela, because the South American country has become a petroleum importer.
"We are importing large quantities of oil, gasoline and naphtha; so the price increase will also have a very high cost for Venezuela because we are exporting less and less," he said.
He explained that what little PDVSA is producing, the majority is allocated for internal consumption, and for the payment of debt with China and Russia.
"What we have left for us is very little. Outside of paying debt, probably what we are earning by exporting does not exceed 680,000 or 700,000 barrels per day," he added.
Further compounding the problem, Reuters is reporting that Venezuela will be importing oil from Russia to the tune of USD $440 million, to deliver it to Cuba as a part of its commitments to the island. Cuba has abandoned the refineries that were once functioning on the island.
Thus Venezuela will be facing high costs to import oil from Russia to send to Cuba; turning a net income into a net loss for the South American country.
"We are buying crude oil at international prices to deliver it to Cuba under subsidy conditions that do not pay us in cash; if that continues to be the case, we are talking about losses of USD $12 per barrel," he explained.
"According to the agreements with Cuba, half of the oil supplied will be paid in 25 years, and the other in services such as doctors, athletes, coaches, etc. It is the first case in which an OPEC country will be purchasing oil abroad to send it to its allies," he said.
To add insult to injury, Cuba recently took 49% of the shares that PDVSA had in the Cienfuegos refinery, alleging non-payment of the Venezuelan debt.
"It's hard to understand that we owe them more money than they owe us," Hardy said.
PDVSA no longer produces oil or dollars
Recently it was learned that Venezuela will close three of its largest refineries due to shortages of crude oil and personnel. This would have been an unimaginable situation two decades ago, when PDVSA was a first-rate company and the envy of South America.
Venezuela should be producing more than 5 million barrels a day, and yet after years of neglect, embezzlement, and massive corruption, it currently produces 1,600,000 barrels a day – according to estimates by Toro Hardy – an insufficient amount to be able to meet its foreign debt obligations.
96% of Venezuela's hard currency comes from petroleum, but PDVSA's woes are certain to exhaust the country's currency reserves.