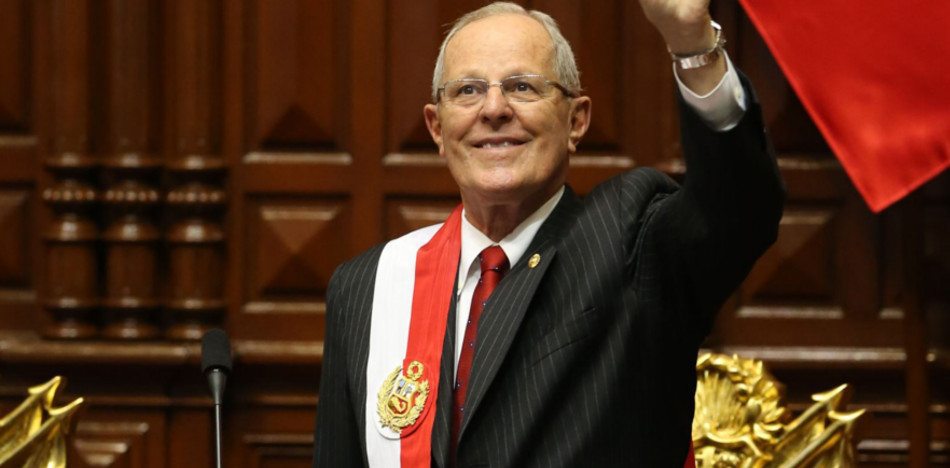 Peruvian President Pedro Pablo Kuczynski (PPK) chose to resign his post Wednesday, rather than face a likely impeachment in Congress due to allegations of wrongdoings linked to Brazilian construction firm Odebrecht.
His decision came a few hours after videos revealed that his newest ally, Kenji Fujimori, was trying to "buy votes" in Congress to avoid the impeachment. With his resignation, PPK became the highest-ranking official in Latin America to fall in the Lava Jato case.
"The resignation of PPK is the best thing that can happen to Peru; an impeachment would be one of the most humiliating processes in the history of the country," political analyst Fernando Tuesta told the PanAm Post.
Following the resignation, Vice President Martín Vizcarra will assume power and complete the presidential term until 2021; otherwise, the president of Congress would replace PPK, and general elections would be held within the year.
It still remains to be seen if the Peruvian Congress will accept the move, or if they will decide to proceed with an impeachment on the grounds of "moral incapacity", as was the case with former president Alberto Fujimori.
"PPK is being removed for several actions, for being involved in the Odebrecht case, for having pardoned Alberto Fujimori, because he never had the capacity to react, and because he was always doomed to fail," public policy expert Eduardo Dargent stated.
"If the president had not resigned, he would have been removed from office tomorrow. PPK had no more than 24 hours in power," Dargent said.
The Peruvian president was in office for just a year and nine months, and faced an opposition majority in Congress led by the Fujimorismo of the People's Party (FP), run by Keiko Fujimori (former president Alberto Fujimori's daughter and Congressman Kenji Fujimori's estranged sister.)
Chain of error
The PanAm Post interviewed political analyst Luis Fernando Nunes, who pointed out that Kuczynski's "fall" came after a chain of political and personal errors that "condemned him to failure," from the beginning.
Not having political operators: Nunes pointed out that one of PPK's main mistakes was not having a strong cabinet and "real political operators."
"When dealing with an opposition-led Congress, it is necessary to build bridges. PPK is an economist who only beat Keiko Fujimori by 40,000 votes; he had to understand that and he had to negotiate."
Business mistakes: Nunes stressed that Kuczynski had to watch his back in order to avoid corruption charges in the Odebrecht case.
"He is an entrepreneur who held high positions in the government and evidently made shady deals. What he should have done was establish a blind trust where he left in writing that he would not be involved with his business interests; instead, he simply decided to hide behind a supposed verbal agreement that never existed."
The truth trickling out: The political analyst pointed out that an error that ended up sinking PPK was a pattern of half-truths.
"As the Peruvian people discovered his involvement with Odebrecht, he gradually provided more and more details about the nature of his relationship with the firm; but ultimately, so many lies or half-truths cost him the presidency."
Winners and losers
Political analysts Tuesta, Dargent, and Nunes expressed to the PanAm Post that although PPK's resignation is the best thing that can happen to the country in an environment of uncertainty, they say that the greatest losers are the Peruvian people and the country's economy.
"We all lose, every day there is greater distrust, and the political class has a greater loss of prestige. There is a climate of social disintegration; all this can lead to people looking for extremes on the right or left, and the extremes are never good," Nunes said.
"This scenario couldn't be worse economically: now the country is paralyzed, nobody is investing, and no official or minister knows what to do," said Tuesta.
The analysts also consider that Peru's most strengthened political figure, for the moment, is Keiko Fujimori, who had long boasted that she would govern the nation from Congress, and was widely believed to have never forgiven PPK for having won the presidency.
"Keiko can sing for joy for now but it will be a temporary victory, because she is also involved in the Lava Jato case, and in the coming months new allegations against her may come up; but today we can say that [her party] Fuerza Popular has most benefited in all this," the analysts pointed out.