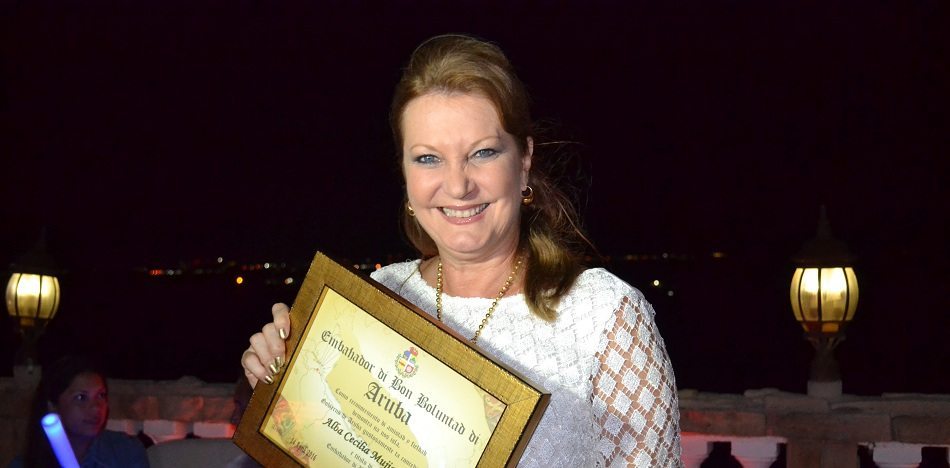 EspañolThe dictatorship in Venezuela has again attacked free speech by forcing the dismissal of a journalist that spoke out of turn. This time it was because they mentioned the "Junquito Massacre" on television — a reference to the the assault on and subsequent of Óscar Pérez, the pilot who rebelled against President Nicolás Maduro.
This Wednesday, January 17, the well-known journalist Alba Cecilia Mujica, who worked on the Globovisión channel for approximately 17 years, was fired for criticizing the Maduro regime and not respecting due process and the right to life.
ALERTA Por estos comentarios sobre el derecho a la vida y en contra de la violencia y los ajusticiamientos, la colega @albacmujica fue ilegalmente despedida de @globovision #17Ene pic.twitter.com/HbY6ByEKfw

— SNTP (@sntpvenezuela) January 17, 2018
ALERT For comments regarding a person's right to life, and against violence and arbitrary action, our colleague @albamujica was unfairly fired from @globovision #Jan17
"I am very sad," she said. "After 16 years of telling the truth I have no words to express my indignation at what has happened to me for doing my job and telling the truth."
Gracias por tanta solidaridad. Fueron 17 años y medio llenos de buenos y malos momentos. Me siento orgullosa y en paz de no haber callado lo que tenía que decir. Infinitas gracias

— Alba Cecilia Mujica (@albacmujica) January 17, 2018
Tweet: Thank you for the solidarity. The last 17 years were full of both positive and negative experiences. I feel proud and at peace for not keeping my mouth shut about something so important. I am infinitely grateful.
The National Union of Press Workers (SNTP) also echoed the news and denounced her firing as unjustifiable.
La libertad de expresión es un derecho humano inalienable, sólo en dictadura se castiga expresarse con libertad.

— Thays Peñalver (@thayspenalver) January 17, 2018
Tweet: Free speech is an inalienable right. It is only under dictatorships that free speech is punished in this way. 
Last Tuesday, January 16, in her "Mujeres en Todo" (Women Everywhere) column she denounced the massacre that took place at El Junquito, during which pilot and former policeman Óscar Pérez was killed.
On Monday, January 15, Venezuela and the world witnessed via live feed how the Maduro regime uses its security forces to commit war crimes and crimes against humanity.
The pilot and former official of the Scientific and Criminal Investigation Corps (CICPC), Óscar Pérez, who rebelled against the dictatorship in Venezuela, was killed with high-caliber bullets and weapons of war despite his intention to surrender peacefully. The event is being called "The El Junquito massacre."
During attempts to capture Óscar Pérez, there were also cover-ups by the regime, who did not want it made public that the military had violated procedure and due process.