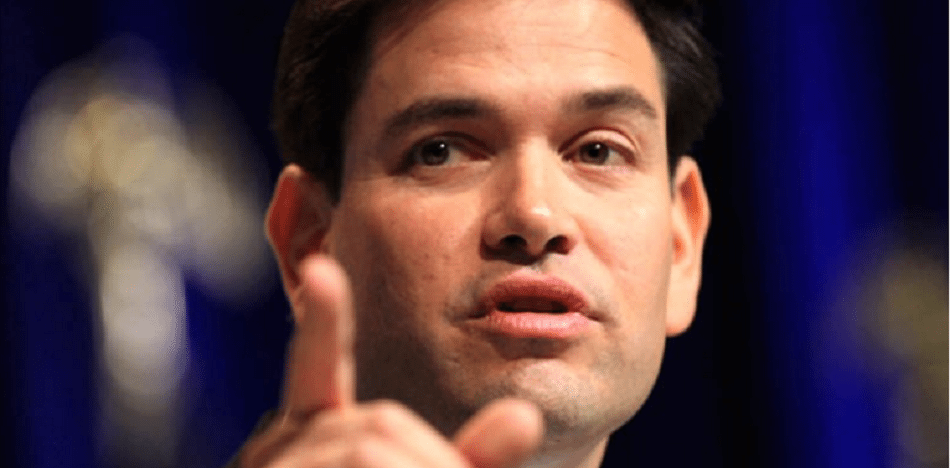 EspañolUnited States Senator Marco Rubio said the dialogues between between Venezuela's opposition and President Nicolás Maduro's regime continue to be ineffective.
Talks resumed this Thursday, January 12. The day before, Rubio posted a tweet expressing his distrust of the Maduro regime and the longevity of the sanctions placed on it.
Third U.S. sanctions on #MaduroRegime will not be lifted,even if #Maduro coerces or tricks some in opposition to agree to lobby for it 4/5

— Marco Rubio (@marcorubio) January 10, 2018
Rubio touched on the regime's tendency to attract members of the opposition to dialogues, even agreeing to certain measures, but never actually making true progress. For this reason, Rubio said, the negotiations are superficial.
The Senator also made reference to the sanctions placed on the regime by the US in response to its constant violation of human rights. He said the US would lift sanctions only if free and fair elections were held. Otherwise, Rubio said, the sanctions will not be lifted "under any circumstances," regardless of the "coercion or deception" that the opposition may succumb to at the negotiating table.
Rubio's statements bothered President of the National Constituent Assembly Delcy Rodríguez.
"Mr. Marco Rubio is attempting, with his improper, rude and vulgar gestures, to implode the dialogue and facilitate a violent course of action for the opposition," she tweeted. "The Venezuelan right is so weak that they are resorting to the support of such a diminished and pathetic person."
"Venezuela will be victorious in the dialogue for peace and sovereignty of our country. Ridiculous aggressors will be left out of history," she said.
Recently, the United States included four senior military officials from Venezuela on its list of sanctions, due to their participation in acts of corruption.
The decision by the US shows that President Donald Trump isn't willing to bow to the threats of the Maduro regime, which has threatened to cancel the 2018 elections if the sanctions are not lifted.
The Maduro regime has shown that international sanctions are its weakness, as shown in negotiations he had with the Venezuelan opposition. His primary demand continues to be that the sanctions against him be lifted.