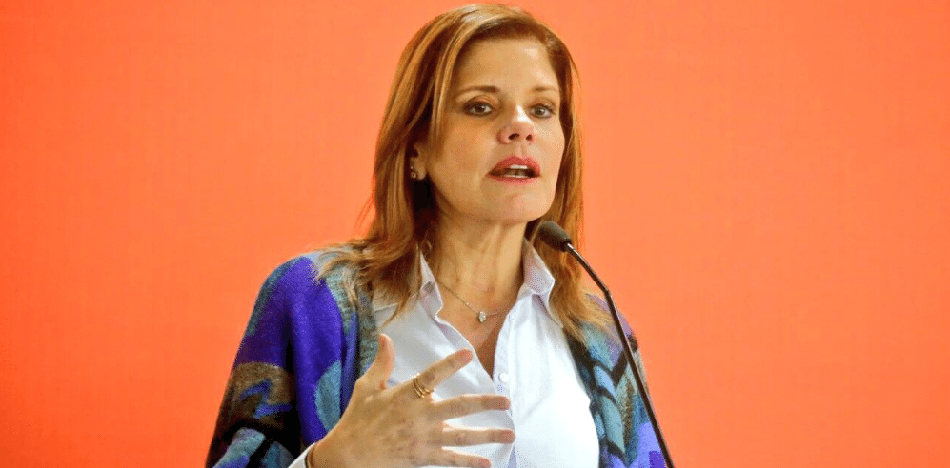 Español Controversy continues in Peru following the pardon issued by President Pedro Pablo Kuczynski to former President Alberto Fujimori, who was charged with crimes against humanity in 2001. The opposition party Nuevo Perú has since presented a constitutional accusation against Prime Minister Mercedes Aráoz.
The leftist caucus said that both Aráoz and Minister of Justice Enrique Mendoza committed "infractions" for making a secret agreement that led to the humanitarian pardon. Nuevo Perú Congressman Indira Huilca described the pardon as "irregular and illegal" because it allegedly occurred as a result of that secret negotiation, which was made in exchange for not impeaching Kuczynski.
Presentamos una acusación constitucional contra la Premier @MecheAF por el proceso que otorgó el indulto a A.Fujimori. Este proceso fue irregular e ilegal. No puede darse indulto a personas que fueron sentenciados por secuestros y delitos de lesa humanidad. #IndultoEsInsulto pic.twitter.com/DZpVKI2KB8

— Indira Huilca (@IndiraHuilca) January 10, 2018
Tweet: We are submittting a formal complaint of a constitutional violation against Premier @MecheAF for the dealings which lead to the pardon of A. Fujimori, which were irregular and illegal. People convicted of kidnappings and crimes against humanity are ineligible for pardon. #IndultoEsInsulto(the pardon is an insult).
Aráoz said there was never a negotiation about granting the pardon in exchange for avoiding impeachment. Kuczynski acted alone, he said, and expressed his disappointment in Nuevo Perú for filing the constitutional violation complaint.
Kuczynski pardoned Fujimori three days after a contingency in congress, led by Alberto's son Kenji, who is a congressman, abstained from voting on Kuczynski's impeachment. The complaint was presented a few hours after Aráoz and Mendoza were ratified by Kuczynski himself, who on January 9 rearranged his cabinet of ministers.
Kuczynski's decision to appoint new cabinet members was a direct result of the bribery scandal involving the Brazilian construction company Odebrecht. Top executives in the company said they bribed officials in Peru. Kuczynski owned a consulting firm that was paid by Odebrecht that had not been previously disclosed — the reason for his potential impeachment.
Now Kuczynski, newly exonerated, will have one month to request a vote of confidence from Congress, according to the law.
As for the pardon, the National Criminal Chamber has the power to overturn Fujimori's it on the grounds that it was unjustified. The President of the Judiciary, Duberlí Rodríguez, said the judicial process will evaluate a case involving the unlawful execution of six people in the district of Pativilca, in the province of Barranca.
Experts said the President's pardon could be nullified because the motivation for it was not specified. Any humanitarian reasons — mainly, Fujimori's health — were not officially mentioned in any document involving the pardon. A 24-month statute of limitations has not yet run out, as Fujimori was taken into custody in March 2017.
The pardon exempted Fujimori from completing the rest of his sentence and also established that he can't be prosecuted for other accusations, causing the Inter-American Court of Human Rights to step in. It will hold a hearing to analyze the benefit of a pardon.
On December 28, the Inter-American Commission on Human Rights stated that the pardon "does not comply with fundamental legal requirements, nor with elements of due process of law and independence and transparency requirements of the technical evaluation board."
The relatives of the victims will present their allegations. Peru will be represented by a procurator. After that, the Inter-American Court will issue a mandatory compliance resolution.