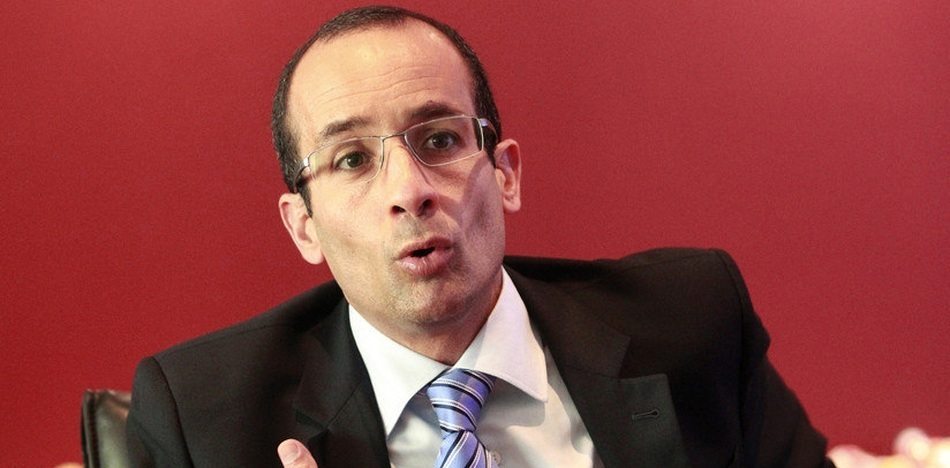 EspañolThe former CEO of Odebrecht, the Brazilian construction company mired in bribery scandals across Latin America, said this week that he also financed the political campaigns of candidates opposing Nicolás Maduro's regime in Venezuela.
Marcelo Odebrecht, currently under house arrest, did not specify which members of the Venezuelan opposition he financed, but did confess to also funding opposition politicians in Peru. He explained that the company's strategy was to finance opposition campaigns even if they weren't going to win so as to "avoid problems" in the future.
"We supported them in some way because the opposition can also create problems," Odebrecht said. "One way to create a network is to finance."
Odebrecht made the statements while being interrogated by Peruvian prosecutors. He also admitted to giving contributions to former Peruvian presidential candidate Keiko Fujimori.
Court documents show that Odebreccht paid out about US $98 million dollars to "government officials and intermediaries" in Venezuela between 2006 and 2015 with the intention of obtaining and retaining public works contracts.
There had already been some speculation that former Fovernor of Miranda, Henrique Capriles, accepted illicit contributions from Odebrecht, a claim the opposition leader had denied.
Former Director of Odebrecht in Caracas, Euzenando Azevedo, confessed in June 2017 to transferring money from an official account to a personal one belonging to Capriles in order to help him with his campaign and "avoid putting all of our eggs in one basket."
During those same remarks, he also revealed that the late President Hugo Chávez was the main recipient of Odebrecht's illegal resources.
Attorney General of Venezuela Luisa Ortega Díaz, who is currentlyin exile, also broke her silence about the corruption in the Maduro regime. "I have evidence that ties Maduro to corruption cases with Odebrecht," she said.
She also said that she has copies of documents showing that high-standing regime officials Diosdado Cabello and Jorge Rodríguez were involved with Odebrecht corruption. "Diosdado Cabello received US $100 million through a company linked to Odebrecht," she said.
On October 12, Ortega Díaz released a video of Euzenando Azevedo's remarks, in which the former Odebrecht executive admitted to ging US $50 million to Maduro's campaign. He also financed campaigns for Chavistas such as Diosdado Cabello, in 2008, and Elías Jaua, in 2012.
Declaración del presidente de Odebrecht-Venezuela, Euzenando Acevedo, sobre pagos a @NicolasMaduro Video completo en https://t.co/s6O8FfWbZ3 pic.twitter.com/K0s9a2r5PU

— Luisa Ortega Díaz (@lortegadiaz) October 12, 2017
In Venezuela, the country that has received the second-most bribes in this continent-wide scandal, has only seen three people arrested. None of them have been directly affiliated with the company.
Despite the new revelations made by Ortega Díaz, impunity reigns supreme in Venezuela.