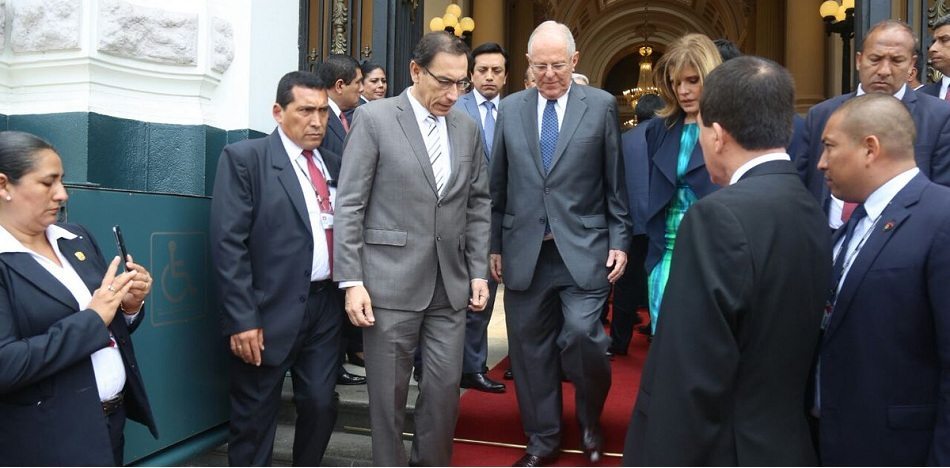 EspañolAfter a debate that lasted more than 14 hours, congressmen in Peru voted not to impeach President Pedro Pablo Kuczynski.
With 78 votes in favor, 19 against and 21 abstentions, Congress decided Kuczynski should remain in office despite allegedly receiving payment from the Brazilian construction company Odebrecht between 2001 and 2005.
Kuczynski was supposed to relinquish all ties to his businesses, but one consulting firm called Westfield Capital — which listed only Kuczynski as an owner — continued to operate through his partner Gerardo Sepúlveda, of Chile.
After adamantly denying the claims publicly and in a letter to Congress, Kuczynski agreed to appear before the Lava Jato Commission. Afterward, Congress voted on whether to impeach him, failing to obtain the 87 votes needed to do so.
https://twitter.com/congresoperu/status/944059480207130624
In his speech to Congress, Kuczynski said he had never lied about his finances, while warning that his dismissal would put the democracy of the country at risk. He admitted that Westfield Capital's financial transactions were made "between private companies, private consortiums and respond to private services."
"I do not have and I had nothing to hide. I love my country and my people … I've been wrong many times and I ask for deep apologies, I just hope that Parliament understands the historical magnitude of the error that it intends to commit and does not vote for a vacancy motion … the damage will not be done to me but to Peru."
During the debate, Fujimorism exposed its repudiation of Kuczynski and its "lies" by reiterating that it did not receive money or maintain direct contracts with Odebrecht. Congressman Kenji Fujimori explained he was going to abstain from voting despite the position of his party.
#VIDEO Becerril habría presionado a Kenji Fujimori a votar por vacancia de PPK https://t.co/ALB3oaz7CY pic.twitter.com/iLluX5yUJe

— Política LRepública (@Politica_LR) December 22, 2017
Members of Frente Amplio reportedly kept a low profile during the debate and left the decision for or against the vacancy up to each of its members.
Peruanos. Mañana empieza un nuevo capítulo en nuestra historia: reconciliación y reconstrucción de nuestro país. Una sola fuerza, un solo Perú.

— PedroPablo Kuczynski (@ppkamigo) December 22, 2017