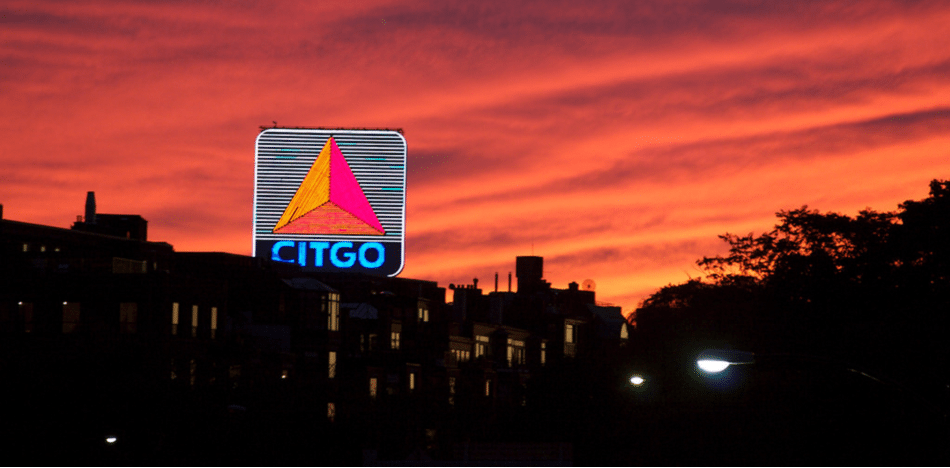 Español Venezuela is about to lose its most important US-based oil company after failing to pay Crystallex International Corp US $1.2 billion. The Canadian company said Venezuela has defaulted on its payments, and urged a federal judge to allow it to take control of Citgo.
El régimen incumple acuerdo que firmó con #Crystallex en noviembre, dejando de pagar $25M. Ahora la empresa canadiense vuelve a solicitar embargo de activos de #CITGO en un tribunal en EEUU.

— Mariano de Alba (@marianodealba) December 22, 2017
"They said they would make a payment and they didn't do it," Robert Weigel, Crystallex's attorney, said on Thursday, December 21 during a court session in Wilmington, Delaware.
Crystallex alleged that state-owned oil company Petróleos de Venezuela (PDVSA) serves as what could be called an "alter ego" of the Venezuelan Republic. Attorney Jason Myatt of Gibson Dunn filed a new affidavit to support the claim.
Crystallex lawyers said they have done a "series of tests" that demonstrate PDVSA and the Venezuelan state are essentially one single entity, and that both have issues with liquidity that prevents them from paying their debts.
Now, the Canadian company seeks to seize PDVSA's shares in PDV Holding Inc, the incorporated parent company of Citgo in Delaware. The attorney representing PDVSA argued that Crystallex can't seize Venezuelan assets because PDVSA was not part of the arbitration.
Venezuela agreed to pay Crystallex US $25 million before November 30, agreed to pay another US $15 million by December 31 and around US $400 million by the end of 2020.
If Crystallex is successful in seizing Citgo, the case could allow more than a dozen companies to collect international arbitration claims for assets expropriated under the mandate of Venezuela's former president Hugo Chávez Frías. In turn, the regime of Nicolás Maduro, Chávez's successor, would lose one of its most important sources of revenue.
PDV Holding Inc., which is owned by PDVSA, also owns Citgo Holding Inc., which in turn owns Citgo Petroleum Corporation. Citgo has three refineries and pipelines in the United States, producing 749,000 barrels per day. The Lake Charles refinery is the sixth largest refinery in the United States.
The US, in separate cases by ConocoPhillips and Crystallex under the Uniform Fraudulent Transfer Law of Delaware, alleged that Citgo, PDVSA and Venezuela "fraudulently transferred" US $2.8 billion in Citgo assets outside the United States to avoid billions of dollars in claims by creditors.
But the situation is further complicated by new knowledge that Maduro secretly mortgaged the Citgo refinery in Russia for a substantial loan. The Venezuelan regime would have delivered 49.99 percent of the shares to Russia in exchange for US $1.5 billion.
PDVSA has virtually awarded control of the refinery in the United States to Russia's state-owned company Rosneft, according to a document released by the Latin American Herald Tribune, in which Rosneft admits it controls 49.99 percent of Citgo's shares.
If Citgo or PDVSA defaulted on the payment of the loan, Rosneft could end up owning important oil refineries and oil pipelines in the United States.
¿Entenderá Rosneft que sus contratos con PDVSA al final del día podrían estar bailando en un tusero, tal como las acciones de CITGO que recibió en garantía?

— Jose Toro Hardy (@josetorohardy) December 19, 2017
Citgo, and the possibility of default
Venezuela has fallen into default "everywhere," some officials said. The creditors who are still waiting for their payment are also after Citgo because it allegedly consummated the "default."
A report by the BBC revealed that legal and financial experts anticipate that in the event of a default, a complicated process of legal maneuvers will begin and charges will be levied against Venezuela.
The Venezuelan government, faced with falling revenues due to falling oil prices and shrinking oil production, has said it wants to restructure about US $63 billion of its debt.
If restructuring fails, a series of assets in Venezuelan property abroad could be the first target for creditors. "Citgo has three refineries in the United States and would be the main object of desire of the creditors," one specialist said.
The most striking asset is the US-based refining and distribution company, Citgo, the sixth-largest refinery in the country, with facilities in the states of Louisiana, Illinois and Texas and tens of thousands of service stations.
Other refineries 
On December 15, Cuba reportedly took the Camilo Cienfuegos refinery from Venezuela and withdrew  PDVSA from its shareholding due to a breach of payment. Cuba, a "friend" of socialism, also took control of the Cuban-Venezuelan refinery, which PDVSA had a 49-percent stake in. Raúl Castro's regime alleged that it took possession of it because Venezuela "owed it for professional services rendered."
China did something similar, suing Venezuela for non-payment.