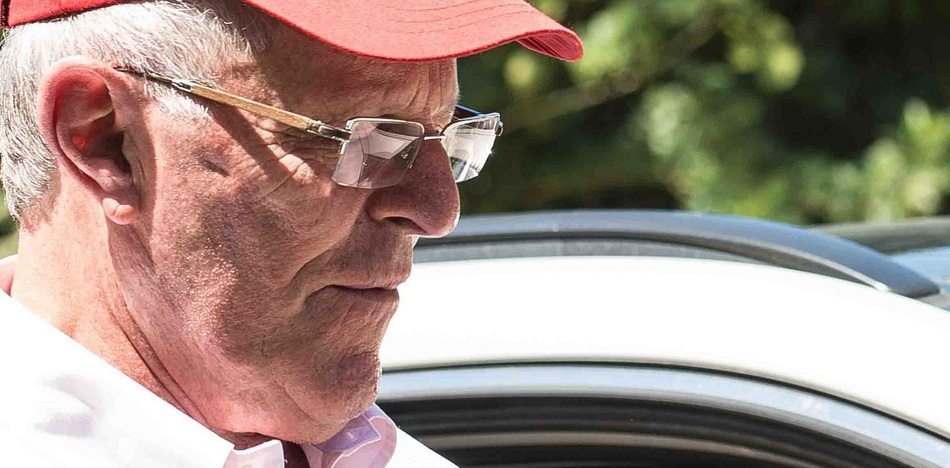 EspañolPresident of Peru Pedro Pablo Kuczynski said this week that he is willing to meet with officials to discuss his involvement in a corruption scandal involving Brazilian construction company Odebrecht.
Companies linked to Kuczynski were allegedly paid US $4.8 million in consultations, leading some officials to believe that he could have been involved or at least aware of bribes and other illegal actions involving building contracts.
Odebrecht helped fund presidential campaigns with the intention of winning building contracts. Former employees for Odebrecht told investigators that two companies Kuczynski founded — Westfield Capital and First Capital — charged them for expenses, financial advisory, consulting, development of financial products and success bonds between 2004 and 2014.
In October, Kuczynski sent a letter to the Lava Jato Congressional Commission denying having received money from Odebrecht during any of his presidential campaigns while also ruling out any possibility that any organization he has connections to had  benefited from Odebrecht's bribes.
Kuczynski's most recent statements back-pedal somewhat, claiming that he had no direct relationship with Odebrecht but did provide financial advice to the company H2Olmos, a firm created by the construction company to oversee parts of an irrigation project.
He decidido reunirme con los miembros de la comisión Lava Jato. pic.twitter.com/6z7hcvuu1U

— PedroPablo Kuczynski (@ppkamigo) December 14, 2017
I have decided to meet with members of the Lava Jato commission. 
Kuczynski had previously shown a reluctance to meet with prosecutors because of his distance from the scandal. Once Rosa Bartra, head of the Lava Jato Commission, confirmed that Odebreht made seven payments to the Westfield Capital company, he tweeted his willingness to appear before them.
"Although initially I believed that, based on the advice of prominent constitutionalism, I would not respond in person to the requirements of the Lava Jato Commission of Congress, I have taken note of the popular opinion among citizens. The majority seem to feel that I should meet with the members of that commission," Kuczynski said in a statement.
He went on, "I have worked for 57 years of my life. The income that I had as a professional is duly registered, taxed and banked. There is nothing wrong with that. I reiterate what I have already said on more than one occasion: throughout my career as a public official I have never favored any company. I am willing to clarify everything that needs to be clarified before Congress and before the Public Ministry, because I have nothing to hide."
Kuczynski's opponent in last year's presidential election, Keiko Fujimori, has also been connected to the scandal. Some opposition congressmen — such as Héctor Becerril — have shifted attention away from Fujimori's involvement by calling on Kuczynski to resign. Former CEO Marcelo Odebrecht confirmed his company financed her presidential campaign in 2011, as well as Ollanta Humala's.
"Stop thinking about yourself, President, think about the country," he said. "It's time for PPK to resign "
After calling Kuczynski a liar, Congresswoman Úrsula Letona also called for his resignation.
"Putting aside personal interests and your instinct for self-preservation, step aside and resign from the Presidency of the Republic, because it is the only mechanism that assures us that Peruvians really know the truth."