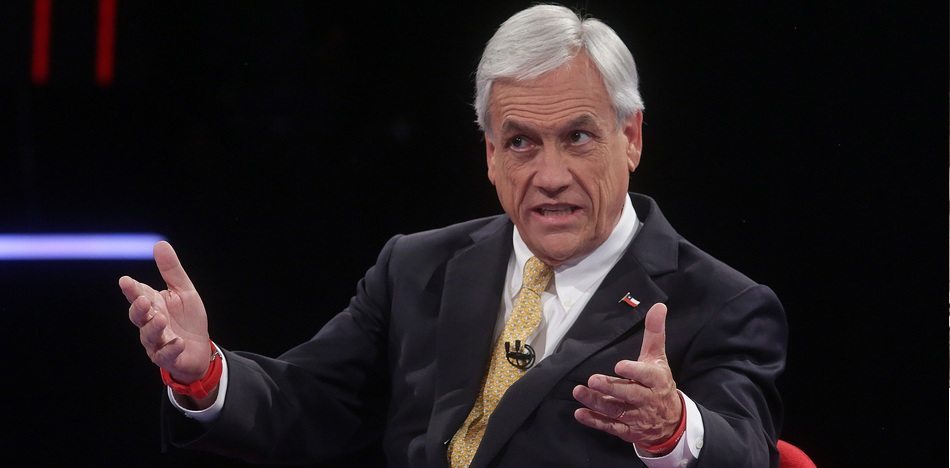 Español With the second round of Chile's presidential elections less than one week away, both candidates are looking for a last-minute edge in a race that is shaping up to be neck-and-neck, according to recent polls. The key factor in the race may ultimately come down to the abstainers from round one.
Last Sunday, December 10, former independent candidate José Antonio Kast endorsed Sebastián Piñera, saying that more than 90 percent of his supporters will vote for him in the second round on December 17.
If Kast supporters decide to support Piñera in the second round, he could win the presidency with approximate 45 percent of the vote. However, it's also possible left-wing voters manage to unify their opinion on a candidate and vote for Piñera's competitor, Alejandro Guillier.
Fifty-five percent of eligible voters did not attend the polls during the first round of voting. It's highly probable that many more decide not to participate in the second round, either, which could sway results.
For many voters who supported candidates now eliminated from the race, it may be difficult to find the motivation to back a candidate that isn't a first choice. Both Piñera, who has been President in the past, and Senator Alejandro Guillier are currently trying to unearth supporters from the dead campaigns of defeated candidates.
Piñera entered the second round after leading the first with 36.6 percent of the votes, and is the standard-bearer for Chile Vamos, an alliance that includes, among others, the National Renovation Party — the largest opposition party — and the Independent Democratic Union.
Guillier, a well-known journalist who is now 64, is supported by the New Majority, a block of center-left parties that includes Social Democrats, Communists and Christian Democrats. He's hoping to gather up some of the 20.2 percent of the votes obtained by the new Frente Amplio — an alliance that had supported now-defeated Beatriz Sánchez.
A victory for either of the two candidates will depend, above all, on what voters for Frente Amplio will do. The party itself is not officially endorsing anyone, though Sánchez herself has announced that she will vote for Guillier.
"The election will probably come down to less than 200,000 votes," University of Santiago Professor of Political Science Marcelo Mella said.
The current scenario means that the number of voters who participate on Sunday will be vital, especially because voting is not mandatory in Chile. Sociologist Axel Callís told AFP that "Guillier has to try to gain the support of abstainers" while "Piñera has to contain those who already voted for him and capture the 500,000 votes that originally went to Kast."
Piñera seems to have his attention more divided than during the first round. The former head of state denounced potential election fraud during the first round, claiming that some ballots were "marked" in favor of Guillier or Sánchez — an accusation that earned him considerable criticism.