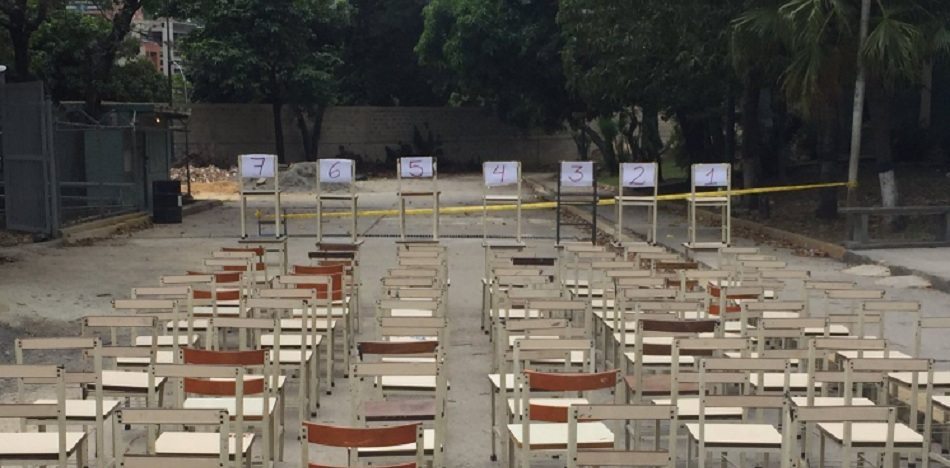 EspañolCandidates supporting Nicolás Maduro's regime in Venezuela won more than 90 percent of the municipal elections held this weekend, as fraud and abstention characterized the country's electoral process yet again.
Venezuela's National Electoral Council — heavily bias in favor of the regime — claimed that 47.32 percent of the population turned out to participate, while independent organizations have expressed serious doubts about that figure.
"This was not a choice with two competing competitors," Analyst Luis Vicente León, President of Datanálisis, said. "…It doesn't reflect the real political landscape, which in this case was a deliberate choice by part of the opposition."
Despite widespread food and medicine shortages and record-breaking inflation rates, an overwhelming majority of the 335 city halls around the country — as well as 20 of 23 state capitals — voted in favor of the governing party. San Cristóbal — the capital city of the state of Táchira in western Venezuela — continues to be the most rebellious city in the country, handing a victory to an independent candidate. Still, pressure from the opposition was weak, if not absent, in most of the elections.
The Democratic Unity Roundtable (MUD), Venezuela's opposition coalition, decided not to participate after similar fraud was uncovered during the regional elections, which saw tampering with ballots and violations of basic voting conditions. "Credible elections are characterized by inclusion, transparency and equality of conditions," MUD's statement said of the municipal elections. "None of these attributes were present today in Venezuela."
Local media was tweeting about the inconsistencies uncovered during the elections, as well as an absence of international observers and evidence of blackmailing voters into registering for a Carnet de la Patria, or national ID card. The document allows Venezuelans to access subsidized food delivery programs, but was also needed to vote, according to the Venezuelan Electoral Observatory. It said it received complaints that officials were asking voters to show their identity card before submitting a ballot.
"It's very bad that an instrument of social policy is being used for blackmail in exchange for the political control of the population," Ignacio Ávalos, who sits on the Observatory's board of directors, said. "It's improper that President Nicolás Maduro campaign in the middle of the election day offering incentives. What we observed was a completely biased administration of the process."
47,32% o 23.7%?
CNE anuncia participación de 47,32% en las elecciones municipales MENTIROSOS ESTAFADORES LADRONES

— Esteban Gerbasi (@estebangerbasi) December 11, 2017
Tweet: 47.32% or 23.7%? 
The CNE reported 47.32% participation in regional elections LIARS AND CHEATS 
Chavista candidate Eduardo Samán, who ran as an independent, has been accused of keeping voting stations open past the designated closing time of 4 p.m. local time — a move that favored the governing party in the Libertador Erika Farías municipality because citizens that had failed to vote were transported to the voting center.
De repente… @SamanEdu descubre la estrategia electoral del chavismo pic.twitter.com/AXM20kM1To

— Eugenio G. Martínez (@puzkas) December 10, 2017
These methods of fixing an election are new for the regime, many have pointed out. In the past, the Electoral Council prevented voter registration when convenient, modified the registry and relocated voting centers at the last minute. It would also ban the use of indelible ink and fingerprint readers so as to change votes after the fact.