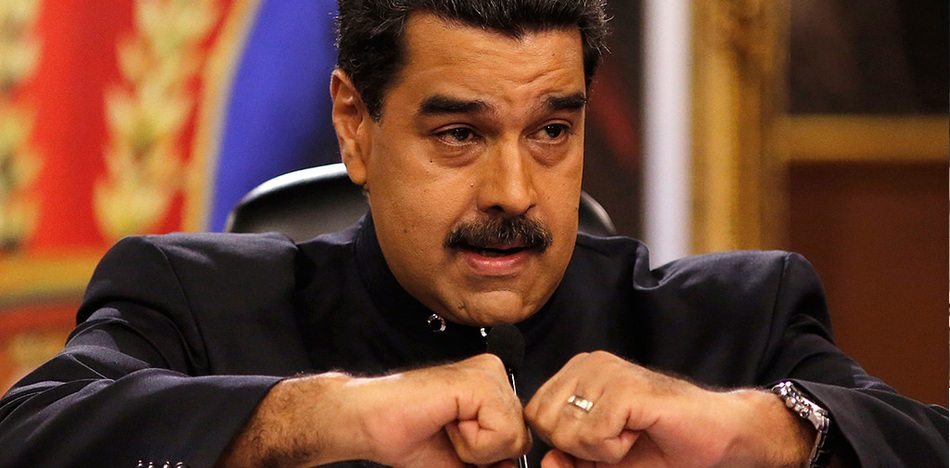 Español Venezuelan President Nicolás Maduro has announced he is banning opposition parties that didn't participate in this weekend's municipal elections from participating in presidential elections scheduled for the end of 2018. As tensions continue to intensify, the likelihood that Maduro will move up the elections to the first quarter of next year — so as to take advantage of current divisions in the country — look increasingly probable.
"The other parties, Popular Will and Justice First have disappeared from the Venezuelan political map," Maduro said. "And today they will disappear for good, because a party that has refused to participate in an election, and that has called on others to boycott an election, can't be allowed to participate anymore."
Maduro, citing a suggestion from the National Constituent Assembly, is taking advantage of a decision made by the political opposition coalition, the Democratic Unity Table, to not participate in the municipal elections due to concerns of fraud. Popular Will and Justice First, along with Democratic Action, are the three largest opposition parties in Venezuela, but won't have a chance to participate in the presidential election. Neither the National Constituent Assembly nor Maduro have the constitutional authority to make decisions about elections.
The Venezuelan opposition hasn't responded to the announcement yet, which comes at a strange time, as Maduro's regime and members of MUD are currently holding negotiations in the Dominican Republic. That dialogue, critics have said, has become a vicious cycle of broken promises. Maduro's decision to bar the opposition from elections appears to reveal how disingenuous the regime's desire to reach a middle ground really is.
The dialogues have stalled of late after the regime rejected the opposition's demand for a channel of humanitarian. It also refused demands for replacements in the National Electoral Council. The lack of progress in the dialogues on top of the the regime's continuing brashness has many experts looking to the international community for possible solutions.
The regime has done everything in its power to act as if sanctions from the United States, Canada and the European Union haven't had an effect on daily operations in Venezuela, but it's clear that Maduro and other Chavistas are feeling the pressure.