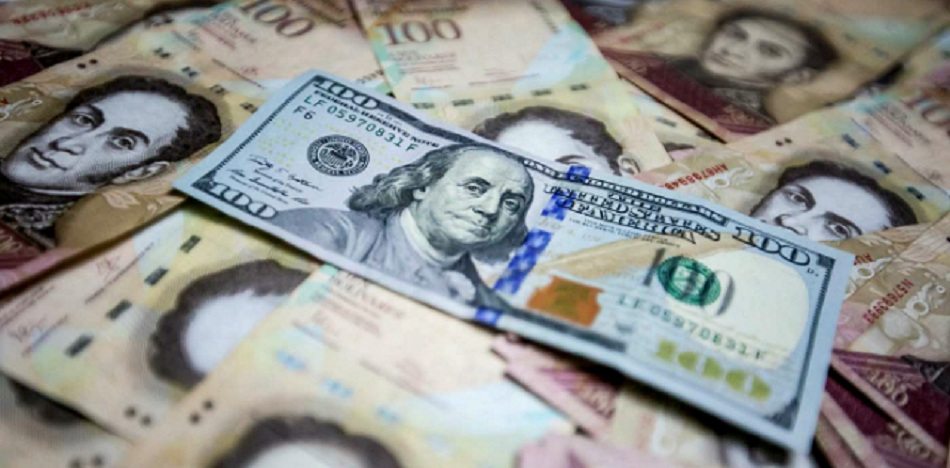 EspañolThe world is aware of the political, social and humanitarian crisis that Venezuela is facing due to the dictatorship run by Nicolás Maduro. But few on the outside know what daily life is like there, and how citizens survive.
Like most people, they divide their time between work and private life, but that private life is much different. It's made up of a constant struggle for basic food products and medical supplies. There simply isn't enough production of raw materials.
Buena parte de los venezolanos van camino a pasar a depender de las remesas.

— Luis Oliveros (@luisoliveros13) November 28, 2017
Tweet: A good part of the Venezuelan population are on their way to living off of hand outs [from abroad]
Venezuela has the highest inflation rate in the world, which will exceed 1,400 percent this year, according to estimates from Ecoanalítica. It also said Venezuela has the lowest salaries, at around US $2.20 per month minimum wage despite food prices soaring beyond that. As a result, a lot of products are bought with the blackmarket dollar.
There are already two million Venezuelans outside the country looking for safety as well as the quality of life they could not obtain back home.
Many professionals live abroad, but work low-wage or informal jobs, such as selling candy on public buses, to supplement their income. Others walk the streets selling Venezuelan arepas so they can send financial relief to their loved ones back home.
But the Venezuelan dictatorship keeps an iron grip on the circulation of the US dollar, making transactions in USD illegal. It's created a booming black market. There do exist legitimate money exchanges such as Italcambio but, unfortunately, an ordinary citizen gets 9,000 bolivars for each dollar, when the dollar through an unofficial exchange goes for 100,000 bolivars. For that reason, Venezuelans with dollars prefer to sell them under the table.
An increasing number of families are getting money from a relative living abroad, which helps them pay for food and medicine. Mariela Rojas said her son went to Peru six months ago and, with the money he sends from abroad, she is able to buy food that she could not otherwise afford with her pension.
"He got a job in a restaurant and since he has friends who are interested in buying dollars, he transfers them to his accounts in foreign currencies outside Venezuela and they transfer them to me in bolivars," she said.
The "advantage" for Venezuelans abroad is that the bolivar is so devalued that sending only a fraction of a month's salary to a relative in Venezuela can amount to millions of bolivars. For example, the minimum wage in Peru is around US $250. If you send your relative about US $10, they would have three minimum wage monthly salaries.
In this respect, Venezuela resembles Cuba. Though some Venezuelans are still learning how to survive with the help of family members abroad, Cubans have been doing it for years. According to a report from the Havana Consulting Group, US $3.4 billion in remittences were sent in cash to Cuba from the US in 2016.
It seems that the Venezuelan diaspora, like the Cuban one, will continue to grow as economic conditions deteriorate.