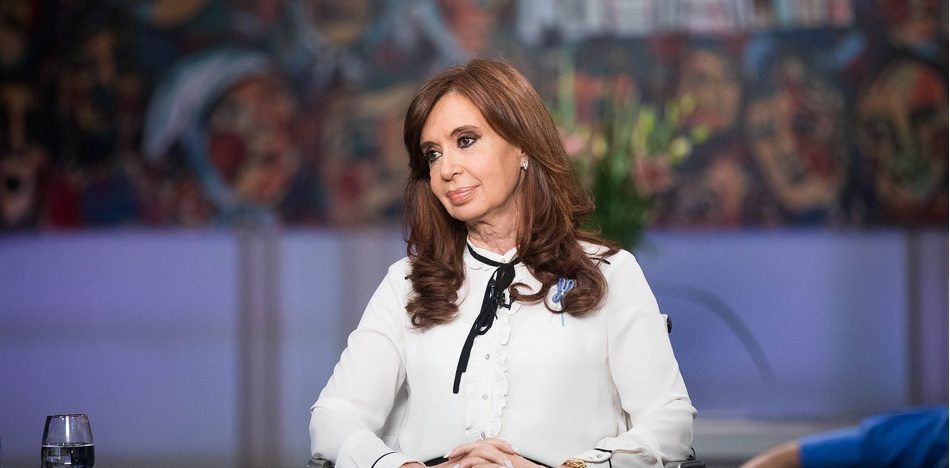 EspañolA federal court in Argentina ruled that former President Cristina Kirchner be placed in preventative custody, and that the Senate strip away her parliamentary immunity. She is accused of covering up the attack on Asociación Mutual Israelita Argentina building, with charges of treason, criminal concealment and obstruction of justice.
The prosecutor in the case, Gerardo Pollicita, said he believes Kirchner led a criminal plot to help provide impunity for Iranian nationals who attacked the AMIA headquarters. On Monday, July 18, 1994, Argentina suffered the largest terrorist attack in its history, with 85 people dying in Buenos Aires and 300 suffering injuries from an explosion at the AMIA.
Así fue el momento en que Carlos Zannini, ex mano derecha de Cristina Kirchner, fue detenido en Río Gallegos https://t.co/BZfbJIo4GE pic.twitter.com/4bhWvR1cL1

— Clarín (@clarincom) December 7, 2017
Tweet: The exact moment when Carlos Zannini, Cristina Kirchner's former right hand man was detained in Río Gallegos.
According to investigators, the key to confirming these charges rests with the Mutual Understanding Agreement signed with Iran in 2013 in Ethiopia. The document would have allowed the Kirchner administration to remove, suspend or mitigate the restrictions that should have been in place for those accused of the terrorist attack.
The agreement provided for the creation of a supposed Investigative Commission whose central purpose was to exculpate the Iranian defendants by suggesting an alternative explanation for the attack.
Nisman's original complaint was dismissed in 2015 by Judge Rafael Rafecas, who noted inconsistencies in the accusations presented by a now-deceased prosecutor.
The judge in this case ordered the detention of former Legal and Technical Secretary Carlos Zannini, Luis D'Elia, former Foreign Minister Héctor Timerman, Islamic militant Jorge Alejandro "Yussuf" Khalil, and the former leader of Quebracho, Fernando Esteche.
Kirchner was formally charged later in 2015, when Prosecutor Gerardo Pollicita decided to address the complaint filed by Alberto Nisman.
In the initial document, the prosecutor explained that the conspiracy to cover up the Iranians was allegedly orchestrated by "the high authorities of the Argentine national government, with the collaboration of third parties."
When Argentina's Senate convenes on December 10 — and with newly elected senators in office — it will decide the fate of the former President in their hands. They will have 180 days to make a decision.
The closest precedent for this case is the former Minister of Planning, Julio De Vido, who was sanctioned by the Senate for allegations of corruption. He was immediately imprisoned on October 25.
Kirchner heads a bloc of eight Senators, which is not enough to obstruct the request to strip her of immunity. However, it is still unknown whether other legislators will support the judge's request.
Kirchner is also under investigation in other cases, the most delicate of which implicates her and other family members in a money laundering ring operating out of a hotel in the town of Calafate.