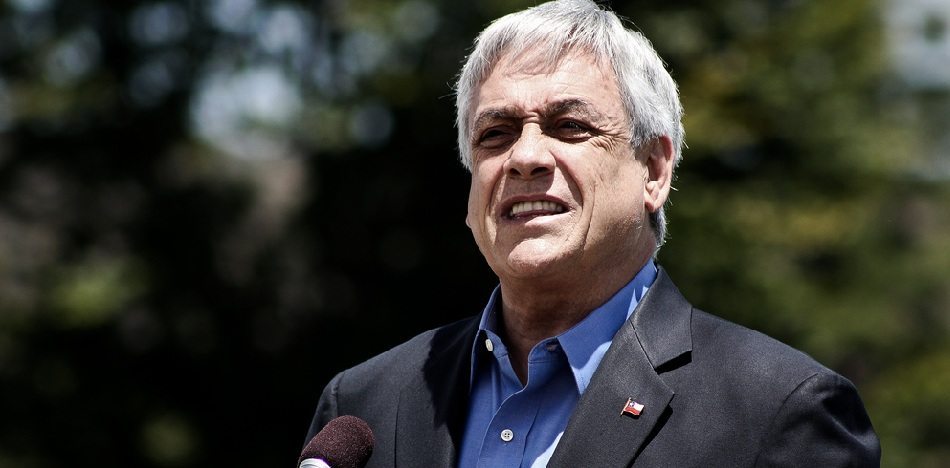 EspañolSebastián Piñera won the first round of Chile's presidential elections last month, but he said that was in spite of irregular ballots helping his opponent Alejandro Guillier.
Though Piñera said he is not doubting the outcome of the first round, many ballots were pre-marked in favor of Guillier and leftist candidate Beatriz Sánchez. Piñera cited citizen complaints circulating through the media.
Comparto con Uds mi declaración respecto información entregada por diversos medios de comunicación, en relación a denuncias hechas por ciudadanos el día de la 1ra vuelta de la elección presidencial #VerdadPorDelante pic.twitter.com/Fwva0dKKx1

— Sebastian Piñera (@sebastianpinera) December 4, 2017
Tweet: Allow me to share with you my official declaration by way of various means of communication the complaints received by many citizens during the first round of the presidential elections #VerdadPorDelante (Truth first)
Piñera said he did not want to hold the Electoral Service responsible. "What I said was that the media had reported citizen complaints in the sense that someone got to the booths and marked some ballots before the election" he clarified. To ensure this problem doesn't happen again, he said his party Chile Vamos will have representatives at the ballots to avoid irregularities.
Former candidate José Antonio Kast — who endorsed Piñera after losing to him in the first round — has corroborated Piñera's statements. "Clearly there was fraud," he said during an interview with T13. 
Kast added, "Anyone who has manipulated the process, who has marked a ballot before the voting period, has committed fraud, be it one vote or be it a thousand."
Guillier, meanwhile, described Piñera's allegations as "libel against Chile."
President Michelle Bachelet also chimed, in saying: "Chile has international prestige for its correct and transparent elections. We must be responsible and not discredit our democratic institutions."
As tempers rise, Piñera's image weakens
The next, and final, round of elections will be held on December 17. Similar to the first round, candidates on both sides have made resorted to making inflammatory statements while undertaking negative campaigns.
On November 29, Piñera compared Guillier to Venezuelan dictator Nicolás Maduro. "I see that this candidate is increasingly violent, more of a demagogue and a populist," he said when asked about Guillier's proposal to eliminate the debt on on credit guarantees to 40 percent for low-income university students.
However, Piñera hasn't been the only one to express concerns about Guillier, and the possibility that he turns the country into "Chilezuela."
Last Tuesday, November 21, the deputy elected by the National Renovation party, Érika Olivera, also said that a win by Guillier could put the country in crisis. "I would not like to have a country like Venezuela. And I say it sincerely," she said.
Recent statements of alleged irregularities during the first round of elections angered former Frente Amplio candidate Beatriz Sánchez, who came in third place. On December 4, she announced her endorsement for Guillier.
"(Piñera) is talking about two other candidates, and he mentioned me directly," she said. "He crossed a line. I've said it before and I will say it again now that I have withdrawn from the election: Do not play with Chile. Some things are off limits during elections. My vote is against Sebastián Piñera, which means that my vote is for Alejandro Guillier."
A victory for Piñera depends on undecided voters
Piñera won the first round of the elections. However, the majority (55 percent) of registered voters abstained from participating. Though previous polls showed Piñera winning with 44 percent of the vote, Chile Vamos' candidate ended up with just 36.64 percent — a figure that still has him in first place, but not enough to win the presidency.
There were eight candidates on the ballot during the first round. The combined support for leftist candidates totaled about 3.6 million votes, compared to the 2.9 million on the right. That puts Piñera in a tough position.
The candidate who manages to convince the most "non-voters" to support him will most likely win Chile's presidency.