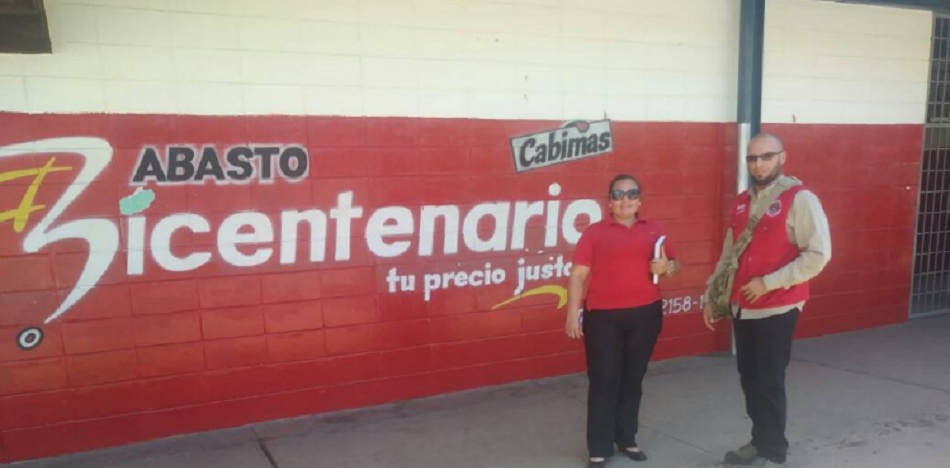 Español Another major company is on the verge of bankruptcy in Venezuela due to dictator Nicolás Maduro's mishandling of the economy, which has let an increasing number of businesses fail in the name of socialism.
Abastos Bicentenario — a state-operated supermarket conglomerate created in 2011 by former President Hugo Chávez — announced this Monday, November 27 that it will be returning to the "private sector" due to financial troubles.
The closure is significant, because it serves as another example of the regime's attempt to maintain overwhelming control over most of the country's economic activity, and the financial collapse that inevitably occurs as a result. Numerous companies are operating at minimum capacity throughout Venezuela, while the state-owned oil company PDVSA was forced to default on loans this month.
The failure of Abastos Bicentenario, however, hits Venezuela even harder due to its connection to nationwide food shortages. Sixty-two percent of Abastos Bicentenario chains have shut down, and those that remain open are virtually empty. The products they do list go for unrealistically high prices that average Venezuelans can't afford.
Sources linked to the regime said officials have come up with a strategy to convert the supermarket chain into a series of products for CLAP — a government program that distributes food at unreasonably high prices.
The regime's strategy reportedly includes a plan to close the chain for supposed "remodeling" ahead of a sale to a private entity, to "fail" to reopen and to then fire all current staff, which would make way for a CLAP program expansion. Attorney General of Venezuela, Luisa Ortega Díaz — who remains in exile — had already warned the international community that Maduro was setting up a takeover of this nature.
Maduro has championed himself as a defender of the poor, but also appears to have no problem profiting from Venezuelan hunger. In August, Mexican newspaper Excelsior reported that regime-owned companies sell food in Venezuela at markups of around 112 percent.
Among the companies chosen by the Maduro government to import food from Mexico is Postar Intertrade Limited, whose owner Samark López Bello, is a close business associate of US-sanctioned Vice President Tareck el-Aissami. The Maduro-owned company Grand Limited Group has also been linked to corrupt food imports. It reportedly serves as an intermediary company that buys food in Mexico for US $16 and sells it to Venezuela for US $34.
It appears that Maduro and his regime intend to benefit even further off of Venezuelan hunger through the failing Abastos Bicentenario.