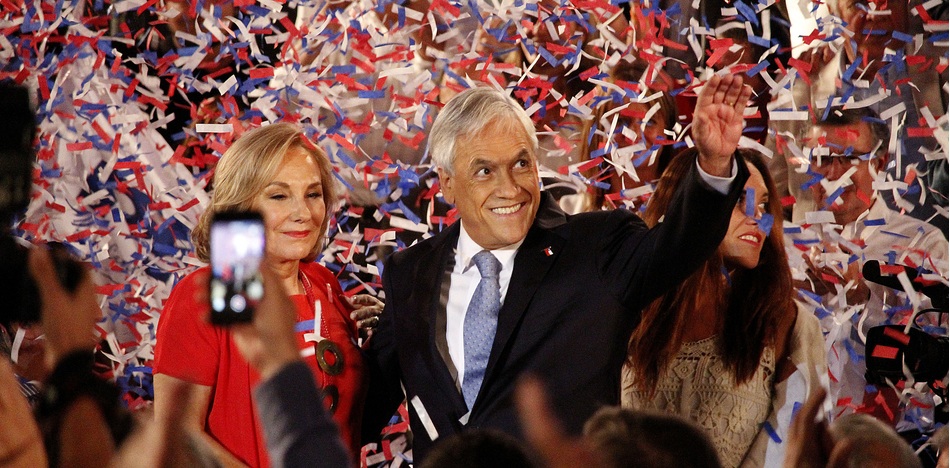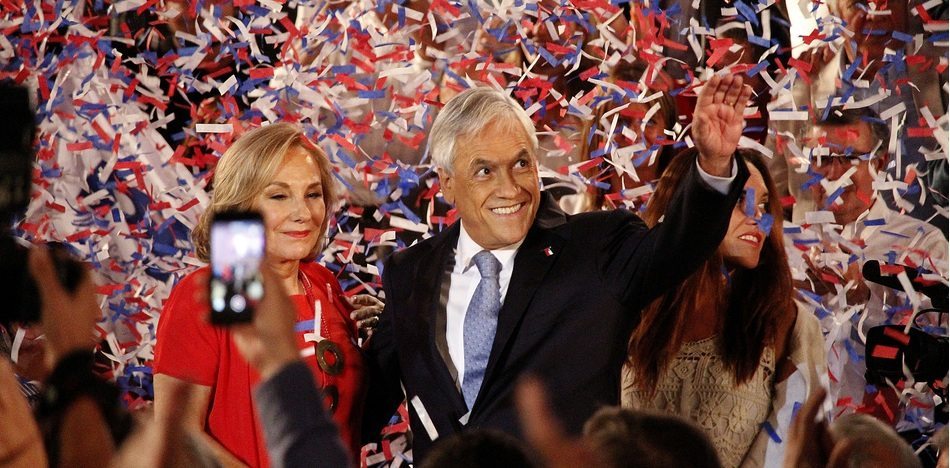 Just as the polls in Chile predicted, former president Sebastián Piñera won the first round of votes, and will now face incumbent candidate Alejandro Guillier for the presidency; a contest painted against a backdrop of 55% voter abstention.
Although polls have shown Piñera winning 44% of the vote, the Chile Vamos candidate only received 36.64% in actuality. And while this figure still puts him ahead of the other candidates, ultimately he will need to win more support to win his bid for the presidency.
The big surprise during the first round of voting was the candidate from the Frente Amplio party, Beatriz Sánchez, who represents the radical far-left, who obtained 20.27% of the vote, and has positioned herself as a "key player" in the second round of votes. If she were to endorse Guillier (who has 22.69%), their combined total give him the win.
Gracias a cada uno de los chilenos que ayer votó por los #TiemposMejores, por un Chile más libre, justo, próspero y solidario. El desafío q tenemos por delante es grande, pero hoy tengo más fe q nunca en los chilenos. Vamos adelante, con la frente en alto y el corazón contento. pic.twitter.com/ozWaJunAiK

— Sebastian Piñera (@sebastianpinera) November 20, 2017
Piñera still has an "ace up his sleeve", however, since the right-wing candidate José Antonio Kast has already endorsed him, withdrawn from the second round, and encouraged his supporters to vote for Piñera's party Chile Vamos. Kast had won 8% of the vote, and if those voters should choose to support Piñera he could win with approximately 45% of the popular vote.
The situation in Chile is complex, however, because Guiller has two rivals on the left who could potentially lend him their support, and the additional 10% that he needs.
Among the 8 candidates who participated in the first round, the left-leaning candidates won a total of over 3.6 million votes, while the candidates on the right obtained 2.9 million votes.
Things are just as predicted by CNN Chile journalist Patricia Politzer "[Piñera] goes from a candidate who is likely to win the first round to a candidate will probably lose the second round".
Chile ha sido claro. El mundo progresista, ese que ha impulsado los cambios hacia un país más justo, es mayoría. Pero nuestros compatriotas también han dicho que quieren una política más ciudadana y nuevos liderazgos. Me comprometo con ese Chile. Seré #ElPresidenteDeLaGente pic.twitter.com/oDxX1HgHUe

— Alejandro Guillier (@guillier) November 20, 2017
Chile has spoken. The progressives who have pushed for changes to make the world a better place are the majority. However, our countrymen have also stated that they want more citizen-oriented policies, and a new type of leadership. I am also committed to that Chile. I will be #ThePresidentForThePeople
This is merely an analysis of the figures obtained on Sunday during the presidential elections which could change by the time second round of voting, scheduled for December 17, comes around.
These elections will also see 23 senate seats replaced, all 155 members of the chamber of deputies, and 278 new regional councilors.
Non-voters: the true majority
Although Sebastián Piñera came in first place among the candidates, the "real winner" was the non-vote as 55% of registered Chileans abstained from the election.
With approximately fourteen million, three hundred thousand registered voters, only 45% exercised their right, approximately some six million, five hundred thousand people.
The candidate who manages to inspire the participation of the most non-voters will likely be the next president of Chile.