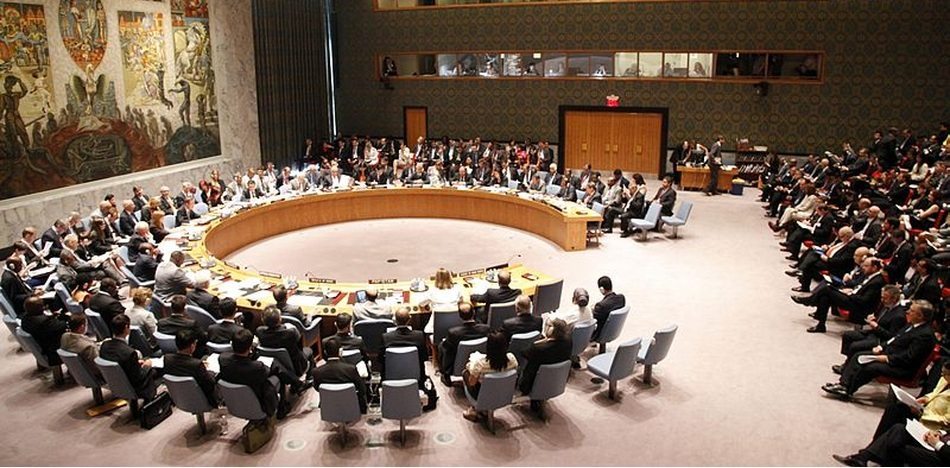 EspañolThe United Nation Security Council will hold an informal meeting this week to discuss the crisis in Venezuela. The United States, which called the meeting, will be joined by Secretary General of the Organization of American States Luis Almagro, who has closely followed the actions of Nicolás Maduro's regime.
Argentine Foreign Minister Jorge Faurie confirmed that a meeting will take place, and suggested spokespersons for the Lima Group, composed of several Latin American countries and Canada, demand UN intervention in Venezuela.
"Venezuela today has a health and food emergency, which we must respond to," Faurie said. "The United States has the means and procedures in place for dealing with the issue."
Venezuela is going through a deep political crisis and a chaotic economic collapse, with food and medicine shortages worsening as inflation skyrockets. It continues to rank as the most dangerous country on the continent, if not the world.
The foreign ministers of Peru and Canada met last October 30 in New York with UN Secretary General António Guterres and asked him "to contribute decisively to address the humanitarian crisis and the human rights situation" in Venezuela.
So far, the UN has limited itself to calling for dialogue between the regime and the country's political opposition without getting involved in the humanitarian situation.
The United States issued a statement on Tuesday, November 7 called the regime's choice to revoke National Assembly Vice President Freddy Guevara's parliamentary immunity an "extreme" anti-democratic measure.
El régimen de Maduro está tomando una nueva medida extrema para cerrar los espacios democráticos en Venezuela: pic.twitter.com/mDUFKxiQsh

— USA en Español (@USAenEspanol) November 7, 2017
The spokeswoman for the US Department of State, Heather Nauert, condemned the "growing disrespect" from the Maduro regime toward "democracy and fundamental rights in Venezuela."
Last Friday, the Supreme Court of Venezuela lifted Guevara's parliamentary immunity so he could be tried for public instigation and other crimes. He managed to seek protection at the Chilean Embassy in Caracas.